the riverfront gallery
The Riverfront Gallery hosts a broad spectrum of diverse and exciting arts exhibitions throughout the year. We are proud to host exhibitions by professional and emerging artists, sculptors, community groups, and schools. From photography to film, textile to graphics, fine art to performance art, the gallery provides a perfect platform to showcase work to the hundreds of visitors who come into The Riverfront each week.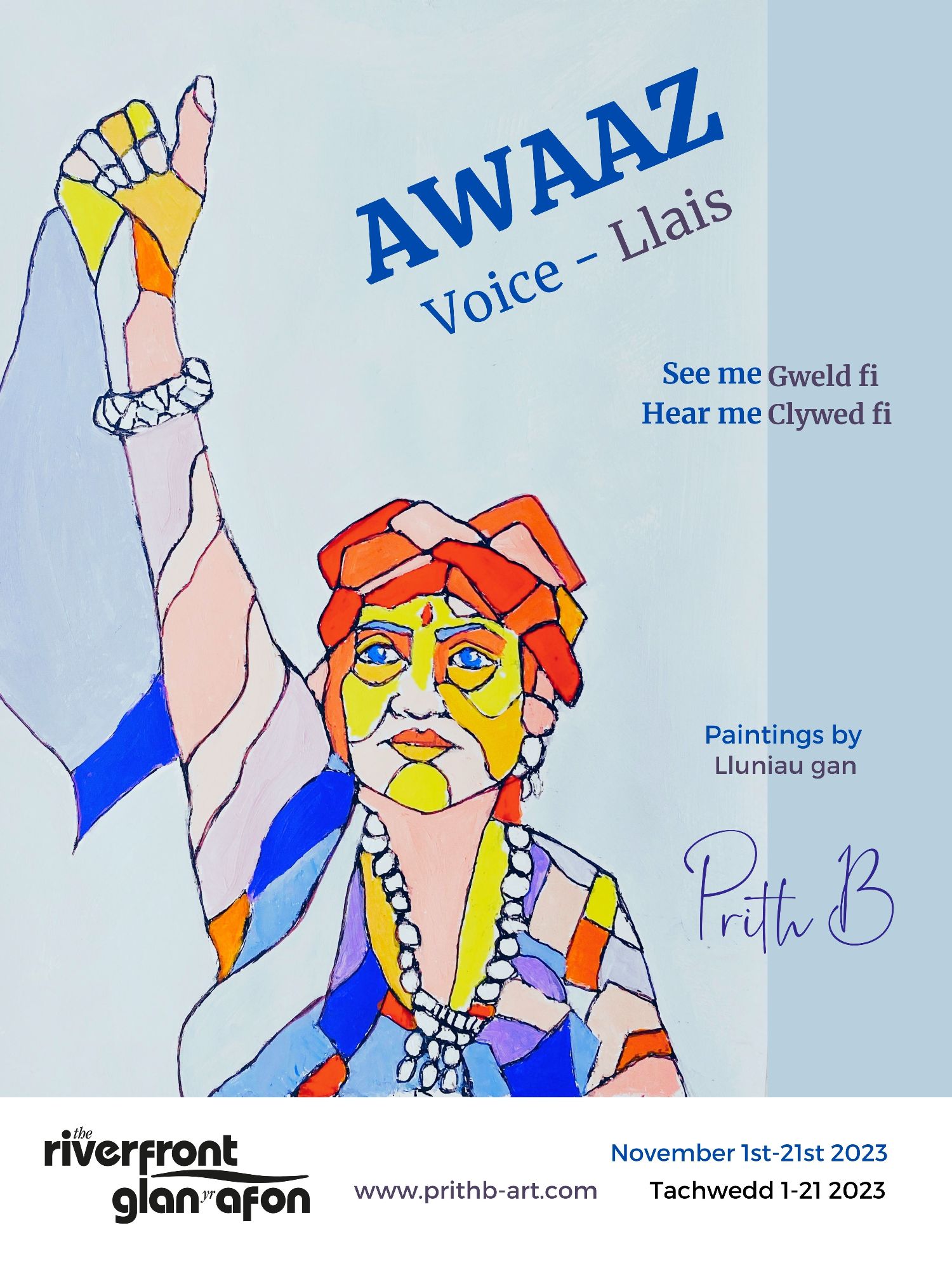 Awaaz (Voice)
In her second solo exhibition, feminist artist Prith B, presents us with a series of portraits of women.
Many of her subjects gaze directly at the viewer, rewriting the narrative of women as passive objects to be observed. Through their gaze, they challenge the status quo and encourage a new dialogue with viewer, drawing them into a shared moment of reflection, understanding and connection.
Who are these women, what are their stories?
The artist does provide some answers to this question in the form of short audios which are easily accessible using a mobile.
This exhibition is rich in colour and narrative - a must see.
Opening Date: 1 November 2023
Closing Date: 20 November 2023
Location: Main Art Gallery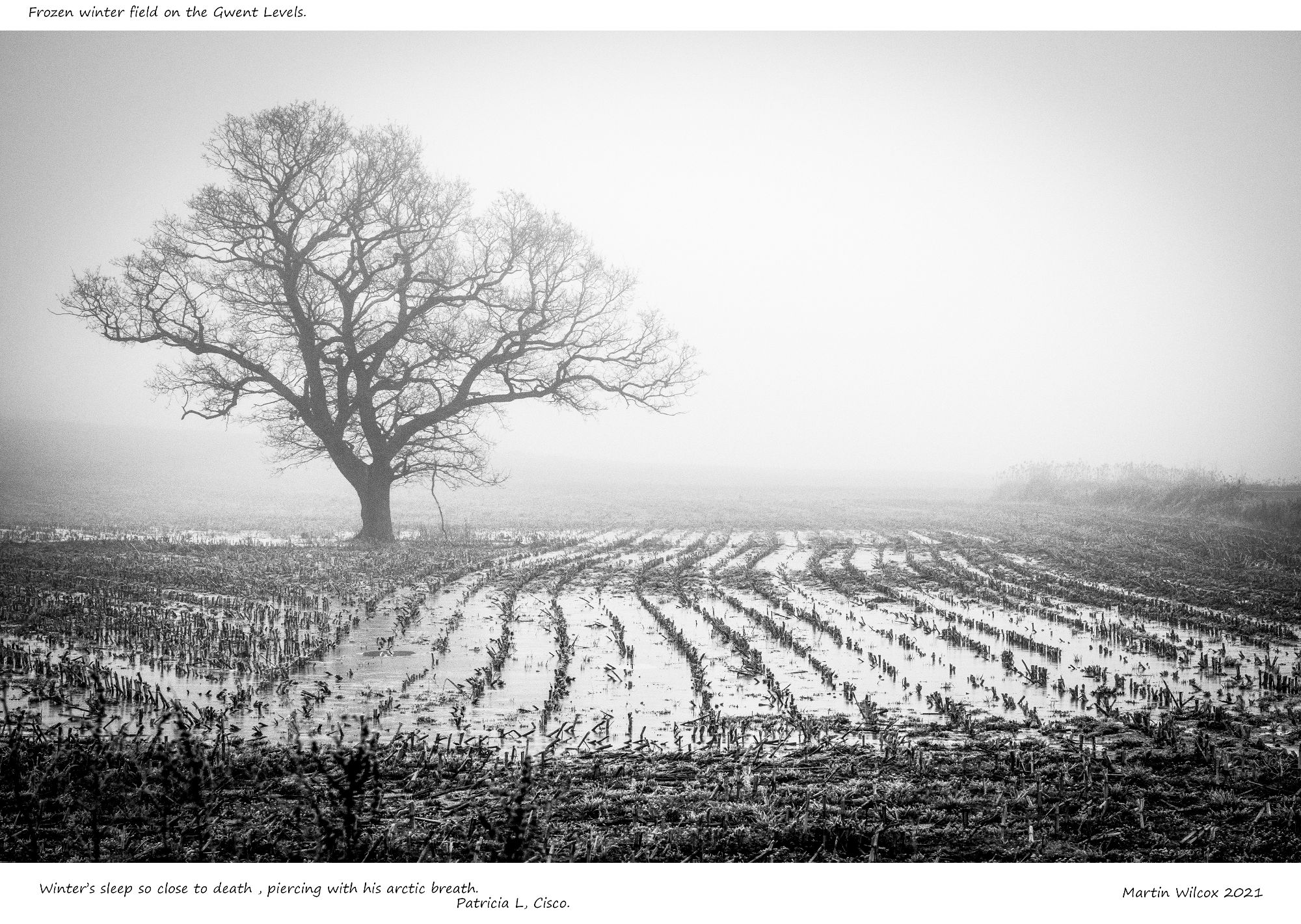 Landscapes on the Edge
A series of black and white and colour photographs, taken on the Gwent Levels by Martin Wilcox over the last three years. Each photograph is accompanied by some poetry or prose to, hopefully enhance the mood of the images taken in this ancient landscape of reens, reeds and marshes.
Martin has been taking photographs for over fifty years and has had work published and exhibited as well as providing hundreds of pictures online with a major picture agency. His passion is black and white photography with many hours spent in the darkroom in the early years, but now mercifully, much more time spent outside taking photos thanks to the digital age.
Opening Date: 3 October 2023
Location: Mezzanine Gallery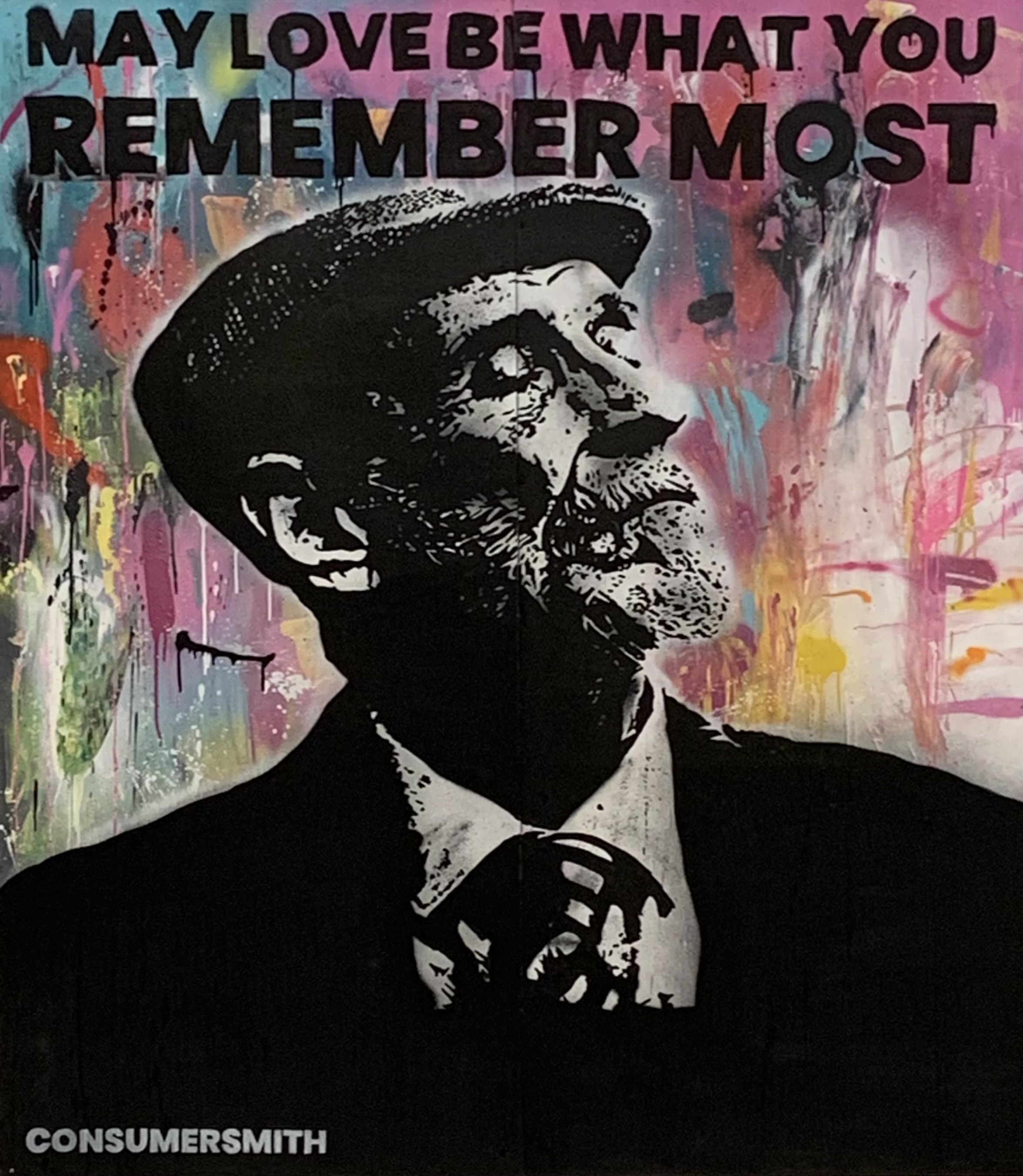 May love be what you remember most by CONSUMERSMITH
This piece, 'May love be what you remember most,' stands as a memorial for life lost in recent times. The elderly, the vulnerable, the isolated people, the lonely people, the widows, the people in care unable to be visited through this global chaos and new age.
It was originally installed in the street but then moved to its current location at The Riverfront, where it can be viewed from outside the building through the glass.
AJ Smith who as an artist goes by the name of CONSUMERSMITH creates work that leaps between contemporary abstract expressionism and pop/street art portraiture. He is a prolific painter who has sold and created work worldwide and continues to sell and create work at a Steady rate - private commissions on paper or canvas to small- and large-scale murals for commercial properties, schools and homes. With his roots in graffiti and street art, CONSUMERSMITH is pushing boundaries of self-expression with vibrant work that is full of movement, colour and freedom.
"Movement and colour understand each other '' - Consumersmith
We are currently selling prints of this artwork to raise money for future community activities.
If you are interested in exhibiting in our gallery please email Sally-Anne Evans at sally-anne.evans@newportlive.co.uk or call 01633 656757.