the riverfront cinema
The Riverfront cinema programme brings Newport the best in new releases, family favourites, art house and documentaries, from as little as £3.50 a ticket.
In addition to the best of British films, we also showcase award-winning foreign language films from around the world, and we are the proud hosts of the WOW Women's Film Festival.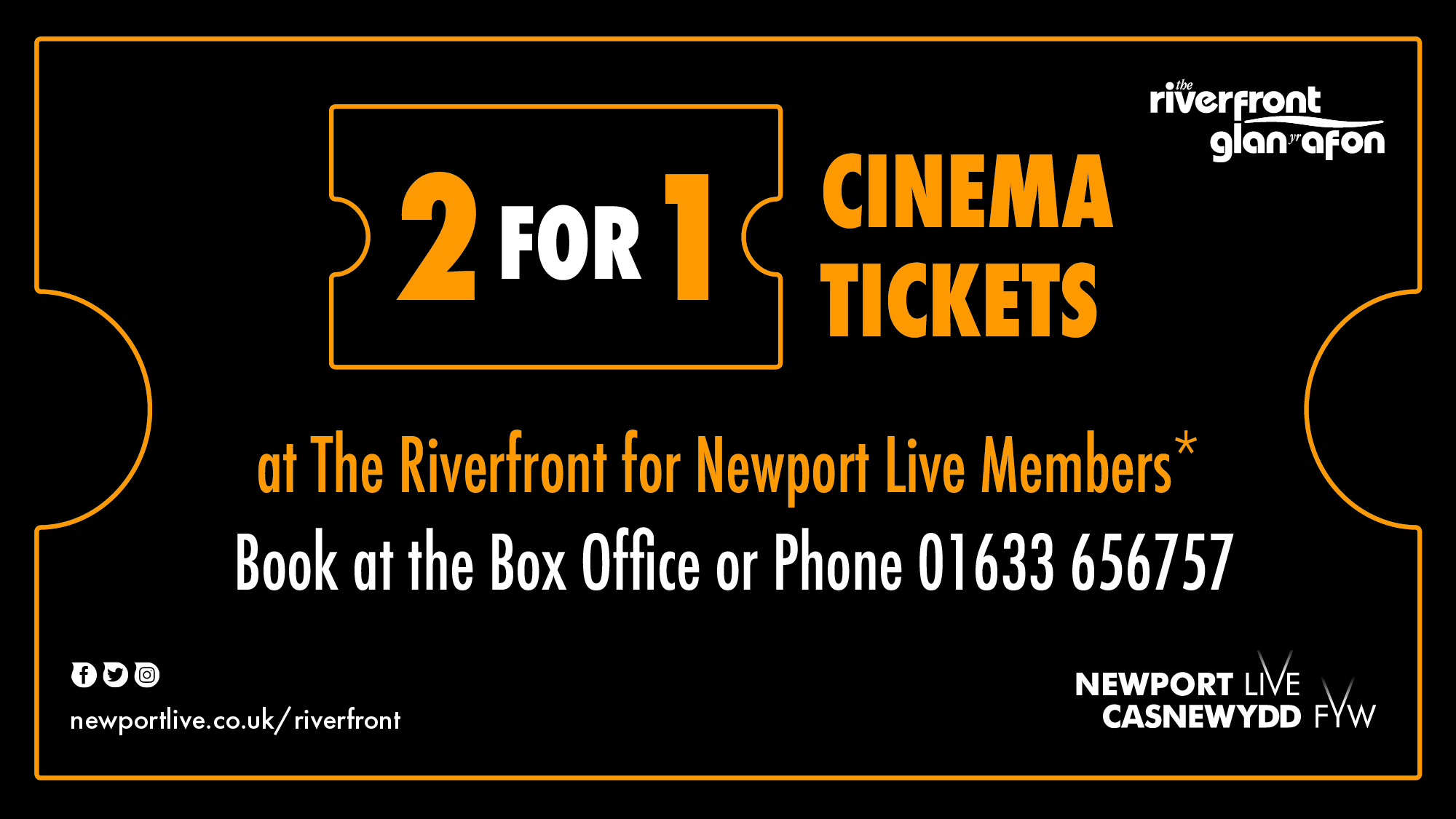 2 for 1 tickets
Newport Live members are entitled to 2 for 1 cinema tickets to all films at The Riverfront Cinema as part of their membership. This offer is not available online.

For Crying Out Loud
For Crying Out Loud are our day time baby friendly cinema screenings. These screenings are purely for parents and guardians to enjoy with their baby or toddler, so you don't have to worry about crying, fidgeting or disturbing other guests as you are all in the same boat. In order to make these screenings as baby friendly as possible there will be a soft level of lighting in the cinema, the volume will be lower and there will be soft matting in front of the screen for your little one. Adults must have a baby or toddler with them to attend these screenings.
Explore the upcoming screenings below using the 'Baby Friendly' category.