inclusive sport & physical Activity
Newport Live is an inclusive organisation, and we provide a number of programmes and initiatives to help tackle inequality.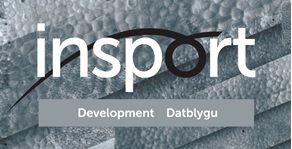 Disability Sport
The Disability Sport Wales National Community Development Programme is a national scheme that aims to develop and sustain, quality community-based sporting and recreational opportunities for disabled people.
In Newport this is a joint initiative between Sport Wales, Disability Sport Wales, Newport City Council and Newport Live. In May 2018 we were successful in attaining the Disability Sport Wales insport silver award. The award recognises Newport Live and Newport City Councils ongoing commitment to applying the philosophy and culture of inclusion through policy, working practice, and structuring delivery inclusively. We are currently pursuing insport gold award.
Newport Live's Community Sport and Wellbeing team work to develop sporting and recreational opportunities for disabled people in Newport. Within the city of Newport, there are plenty of ways for people with a disability to get involved in sport and physical activity through volunteering, coaching and participating. The Community Sport and Wellbeing Team are always striving to expand the opportunities available to disabled people and make sport and physical activity in Newport more inclusive.
Please see a list below of some of the inclusive opportunities available within Newport. If there is a sport or activity you would like more information about that isn't below, or have information regarding opportunities to be added to the list, please contact Thomas.hole@newportlive.co.uk.
Download our top tips for helping clubs to make your Social Media and Printed materials accessible to all.
making SOCIAL MEDIA marketing accessible
Disability Sports Timetable
This is the most up-to-date timetable, but please make sure that you ring the clubs beforehand to make sure there aren't any last-minute changes or cancellations. For further information on specific activities please contact Thomas.hole@newportlive.co.uk or customerservice@newportlive.co.uk.