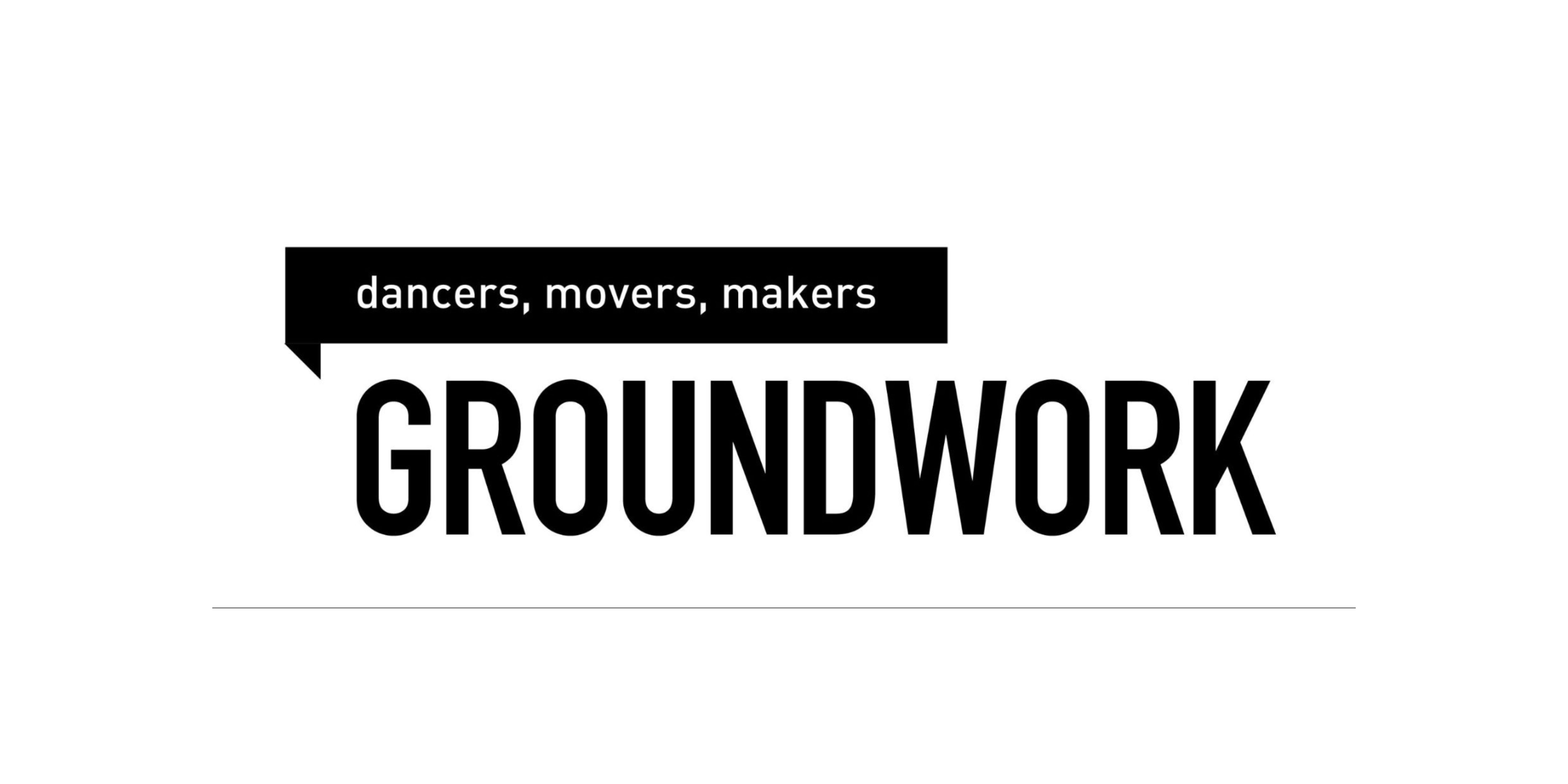 Groundspace
Groundspace is free studio space for freelancers at The Riverfront.
Groundspace is an initiative set up by Groundwork (formally known as Groundwork Pro) that aims to help break down the financial barrier freelancers can face when accessing studio spaces.
Opening up these spaces is vitally important to supporting freelancers in their creative practice, allowing seeds of ideas to flourish and for dancers to stay connected to their bodies.
What can you use the space for? This space may offer an opportunity to:
· Develop your personal practice
· Exchange skills and ideas with fellow artists
· Begin or engage in a creative process
· Have extra space to do that pre-recorded / online dance class
Location: Dance Studio
Day: Monday
Time: 12 – 5.30pm
Age: 16+
Price: n/a
How to Book: Email groundworkprocardiff@gmail.com or complete this booking form: Groundspace Booking Request Form (google.com)​​​​​
Find Out More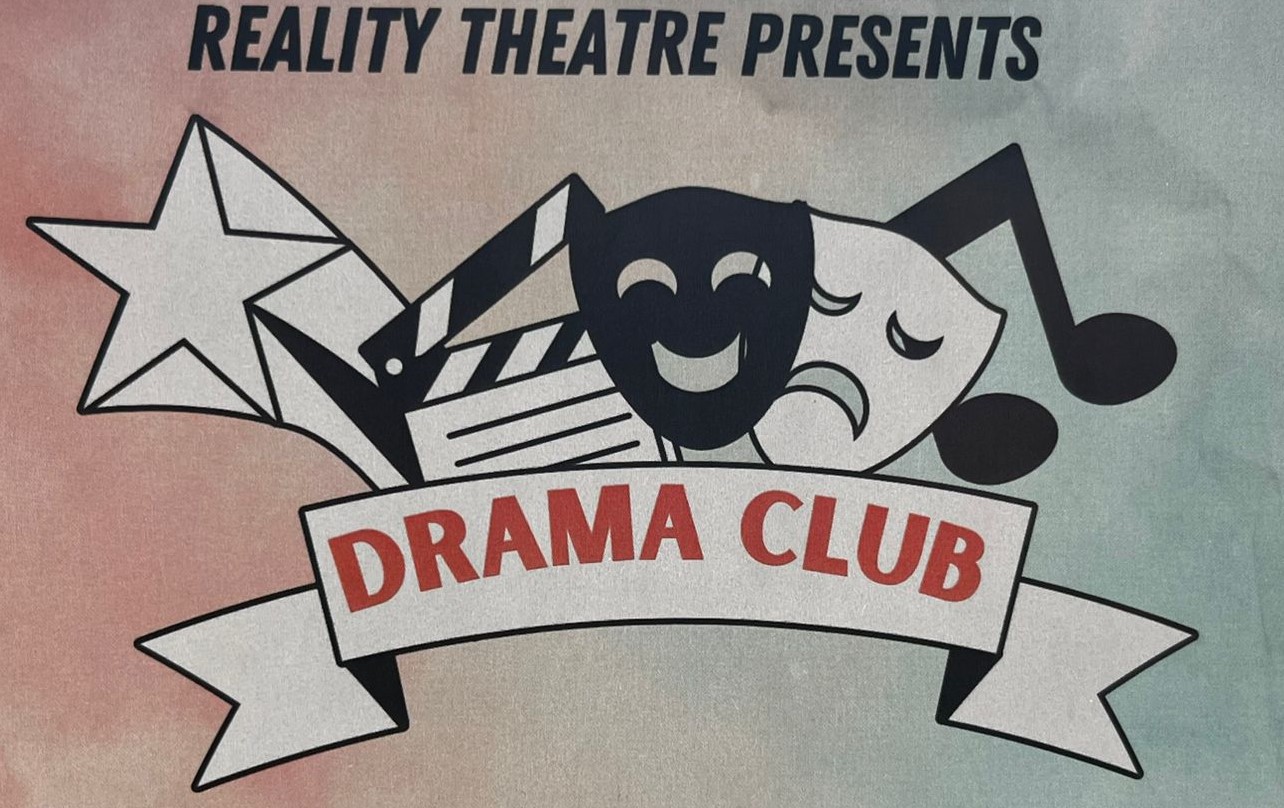 Drama Club with reality Theatre
Social and drama club for people with additional learning needs. Drama for theatre or film, music, singing, dancing, monologue/poetry. Parents, carers and family welcome!
Location: Dance Studio
Day: Monday
Age & Time:
16 – 24 years, 5pm-6.30pm
25 years +, 6.30pm-8pm
Price: Free
How to Book: Email therealitytheatrecompany@gmail.com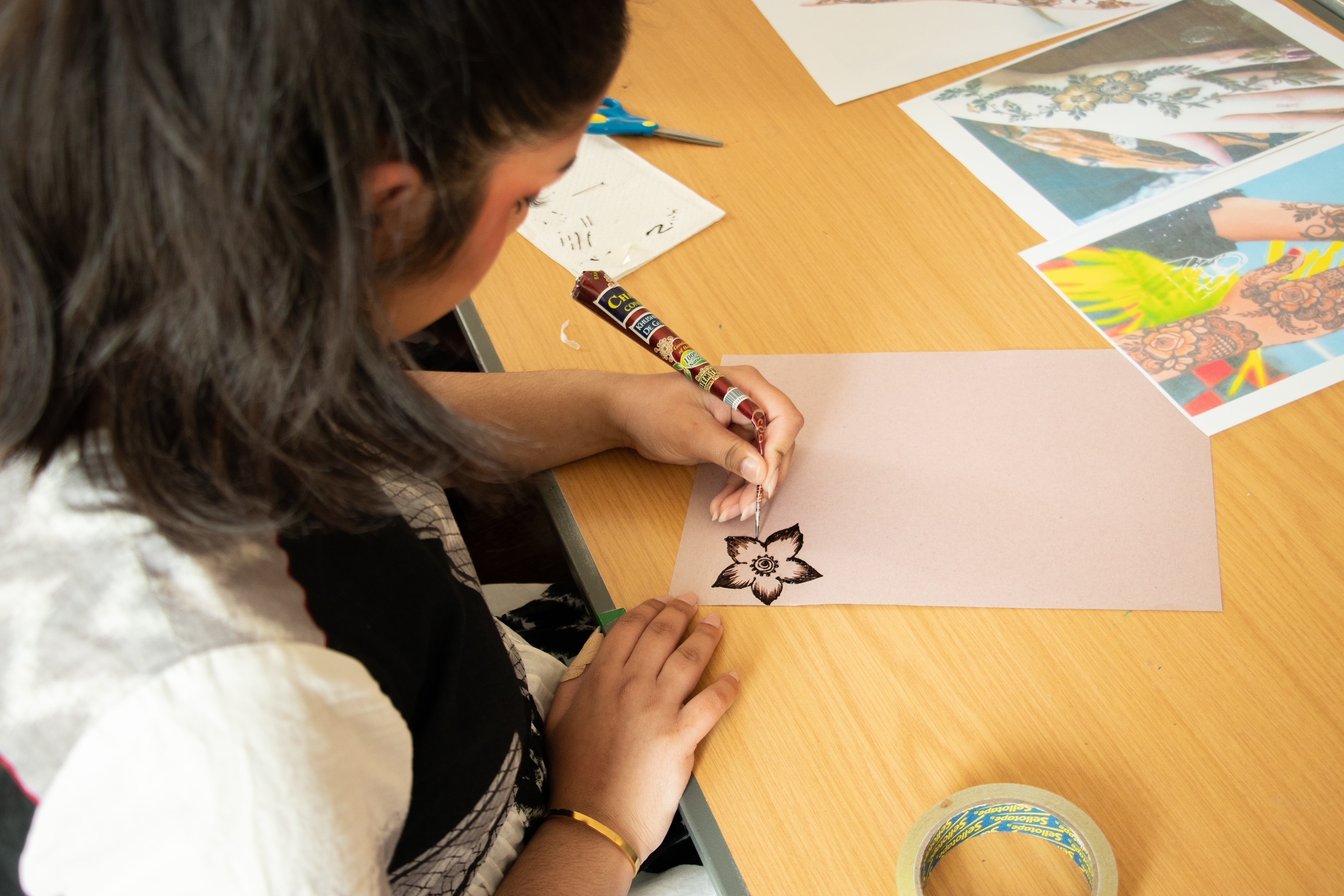 Henna and Batik Workshops
Come and have fun learning and developing skills, getting confident in creating beautiful Henna patterns and connecting to a great community with Sam Hussain.
This lovely project focuses on creativity and expression with a specific focus on using Arabic and South Asian arts, through Henna and batik,to empower the female Ethnically diverse community in Newport. In partnership with the Riverfront we are delivering a series of participatory henna and batik workshops, a public exhibition and an events programme to support female empowerment and access to the Arts.
I am thankful to Art council Wales to find this project has to support women and young girls to have access to learning the Ancient body art of Henna and beautiful batik, to explore their creativity, learning new skills and art forms and be inspired to participate and hopefully be inspired to continue their creative journey!
Location: Workshop 2
Day: Monday
Time: 5 – 7pm
Age: 11 years +
Price: Free
How to Book: Contact samhur786@gmail.com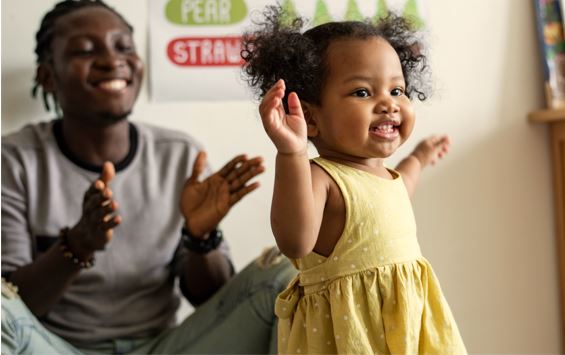 Tots Dance
This workshop is a fun-filled adventure brought to you by Lucy at Hubble which will explore different themed topics through music, movement and sensory play. Different props are used keeping with the theme to enhance the experience.
This is a fun and upbeat mixed age/ability pre school workshop suitable for babies from around 6 weeks to children aged 5. Small children may need some help from grown ups to take part in certain activities.
Children will benefit form speech development, motor skills, musicality, confidence, expression and much more!
It's a lovely welcoming group for both adults and children to make some new friends. We often meet afterwards for a cuppa.
If you need any further information about this workshop, please contact Lucy from Hubble: 07738901938.
Location: Dance Studio
Day: Tuesday during term time
Time: 10am
Age: 6 weeks - 5 years
Price: £5
Book Now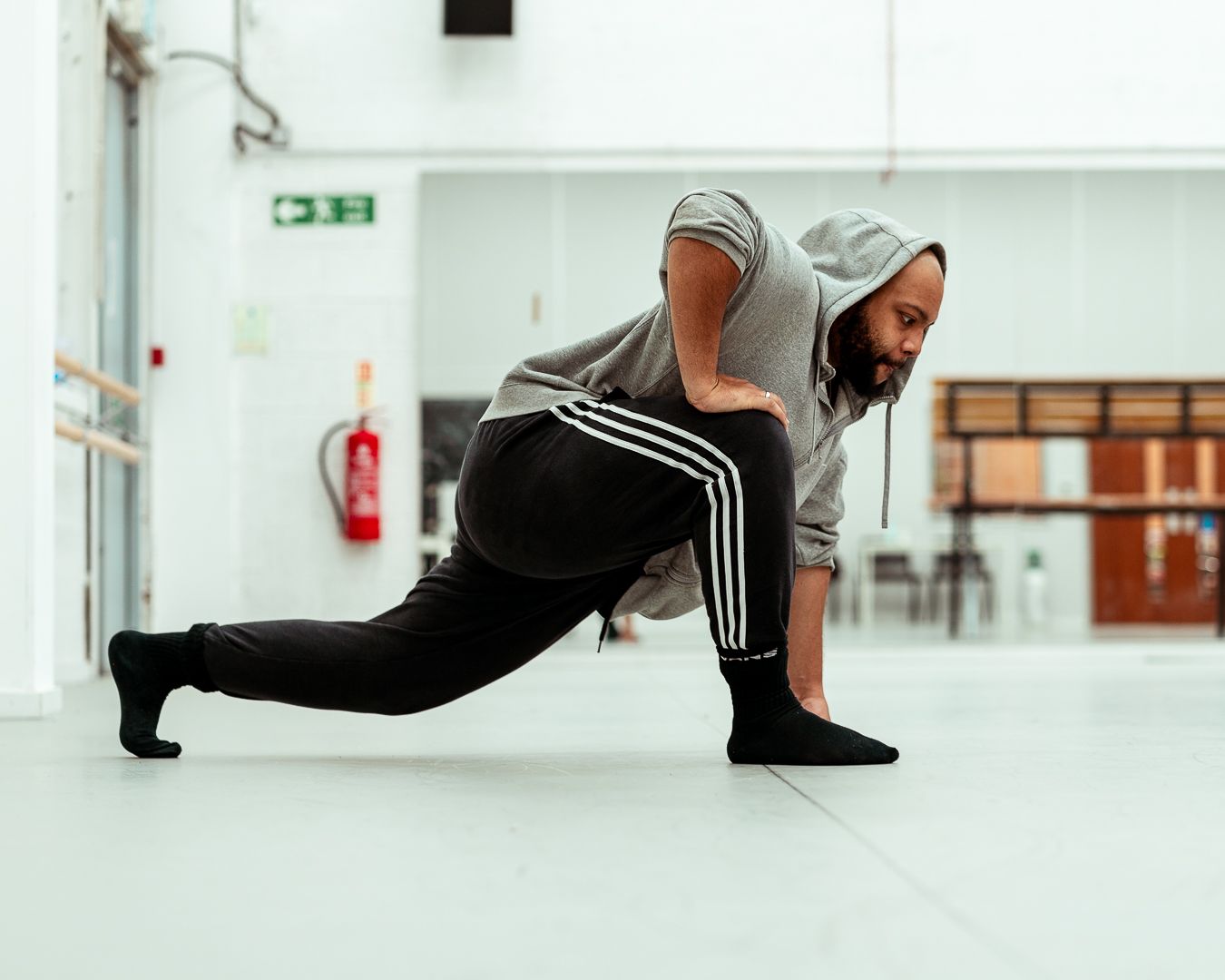 Nomah Dance
Nomah weekly dance classes take place every Tuesday for young people aged 7 - 11 years old who are aspiring to develop and learn more in Contemporary Dance.
Our classes aim to develop self- confidence and performance skills with our dancers while teaching them Contemporary Dance technique, basic acrobatics, floorwork & choreography. Classes are open to those with or without previous dance experience and are taught by Liam Wallace & Jodi Nicolson.
Filled with musicality and fun, our classes are a great place for someone to start their journey into dance or develop their skills further and learn something new.
Location: Dance Studio
Day: Tuesday during term time
Time: 4.00pm - 5.00pm
Age: 7 – 11 years
Price: £6
Book Now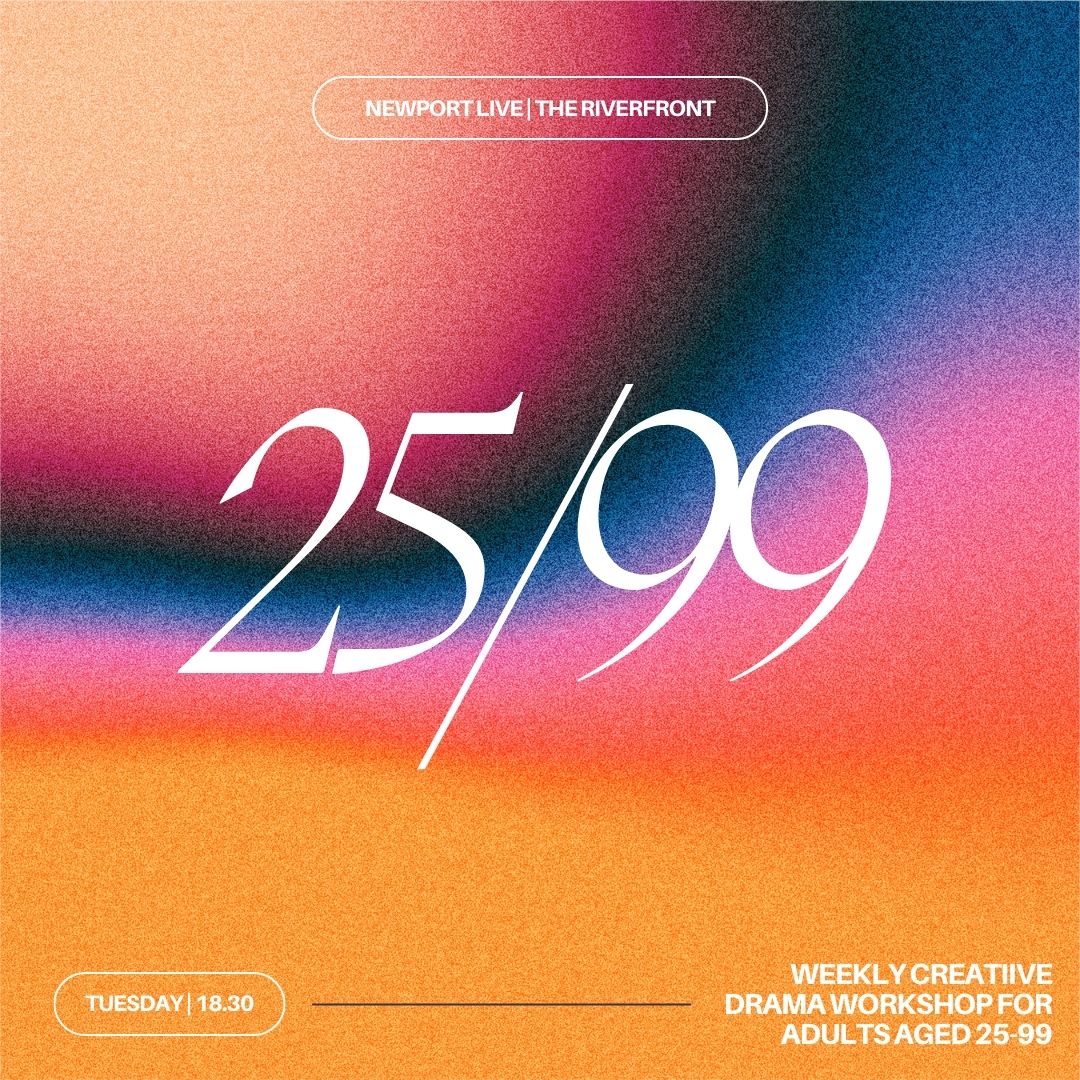 25/99 Workshop: Creative Drama Workshops for Adults aged 25-99
Inclusive creative sessions for all but designed for those aged 25+ only. Attendees will explore a different area of theatre during each session. It's never too late to get back into the world & wonder of theatre.
Theatre. Acting. Performance. Playwrighting. Comedy. Drama. Movement. Voice. Development.
If aged between 18-25 or have any further questions, please email daniel.earnshaw@newportlive.co.uk
This workshop will be returning in 2024. Details to be confirmed.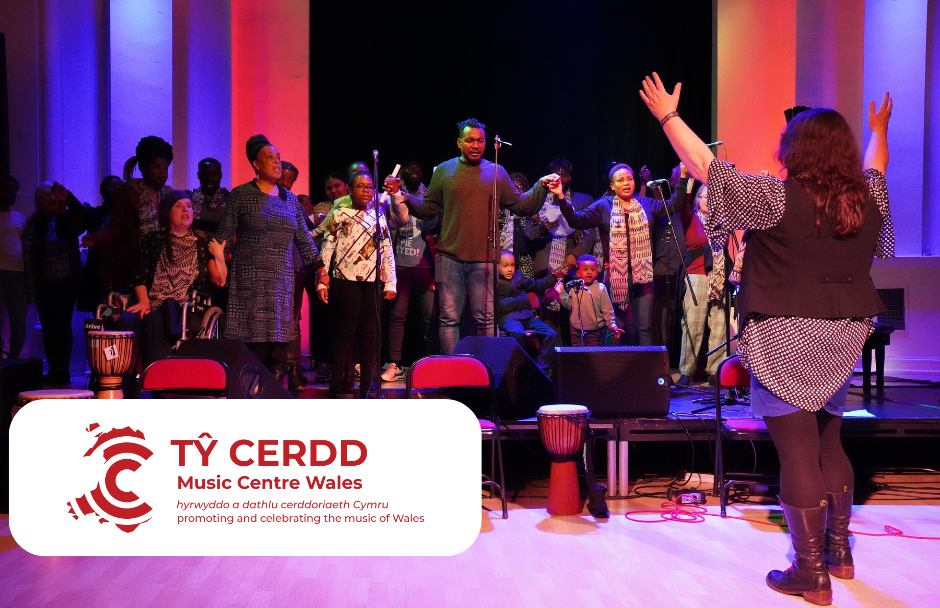 Take A Breath: Community Choir Session 1
During this session we aim to have fun singing in a welcoming and non-judgemental group setting, whilst challenging ourselves a little with new songs using harmonies.
You will be surprised at how well this can happen even for those with little singing experience or who may have a fear of singing due to perhaps being told – the damaging and incorrect statement that they 'Couldn't sing' by an old school teacher or friend / family member.
If we have a voice -then we can sing. All people deserve the right to express ourselves using our voices and not feel like we have to lock them away
Regular singing in a relaxed manner is a great way to unlock our voices and we will all develop together as a group with our joint focus and encouragement.
We will warm up our voices, open out our lungs and relax our bodies with gentle exercises at the start of the sessions.
Location: Dance Studio
Day: Wednesday
Time: 1pm – 1.50pm
Age: 18+
Price: Free
How to Book: Just turn Up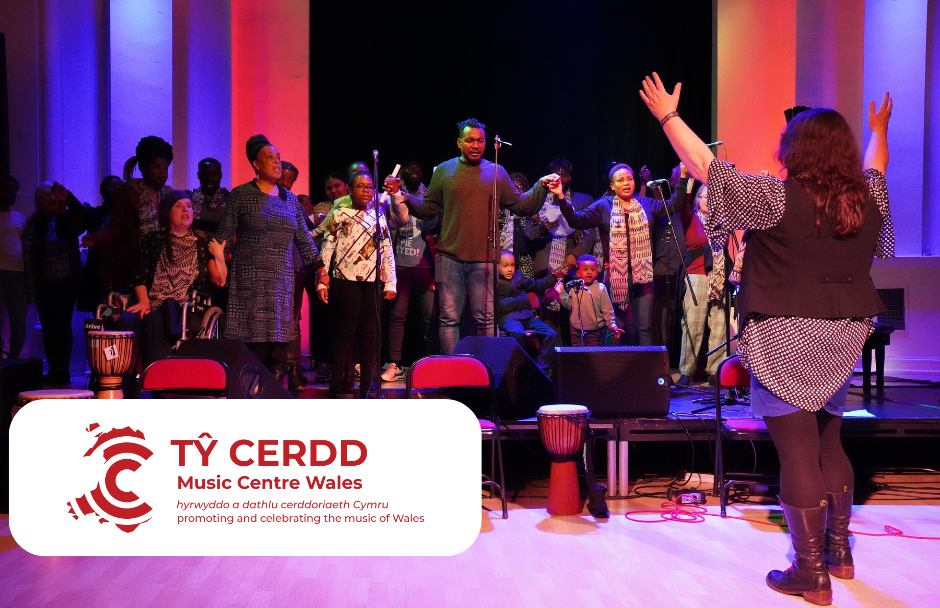 Take A Breath: Community Choir Session 2
We will sing classic songs and simple chants during this session.
The aim is to sing Sing SING!
We will warm up our voices, open our lungs and relax our bodies with gentle exercises at the start of the sessions
All are welcome – the general public - including those who are perhaps from a care setting who can be supported fully by their carers before, during and after the session
Location: Dance Studio
Day: Wednesday
Time: 2.05pm – 3pm
Age: 18+
Price: Free
How to Book: Just turn up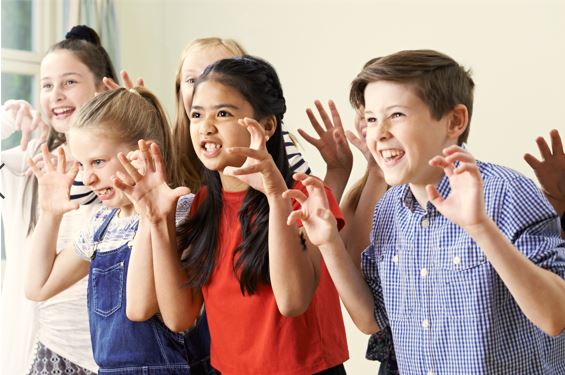 HATCH Youth Theatre
Hatch is a weekly youth theatre group run by Tin Shed Theatre Co, in Partnership with The Riverfront. During the sessions the children and young people will have the opportunity to investigate and explore skills in all elements of creation.
The sessions are focused on collaborative creation and aim to offer each participant the opportunity to curate their own experience. With visiting professional practitioners in a number of creative skill sets, Tin Shed aims to offer a fully rounded youth theatre that seeks to be led and curated by
Location: Dance Studio
Day: Wednesday during term time
Price: £6
Book Now: 5 - 7yrs, 4.30 - 5.30pm
Book Now: 8 - 11yrs, 5.45 - 6.45pm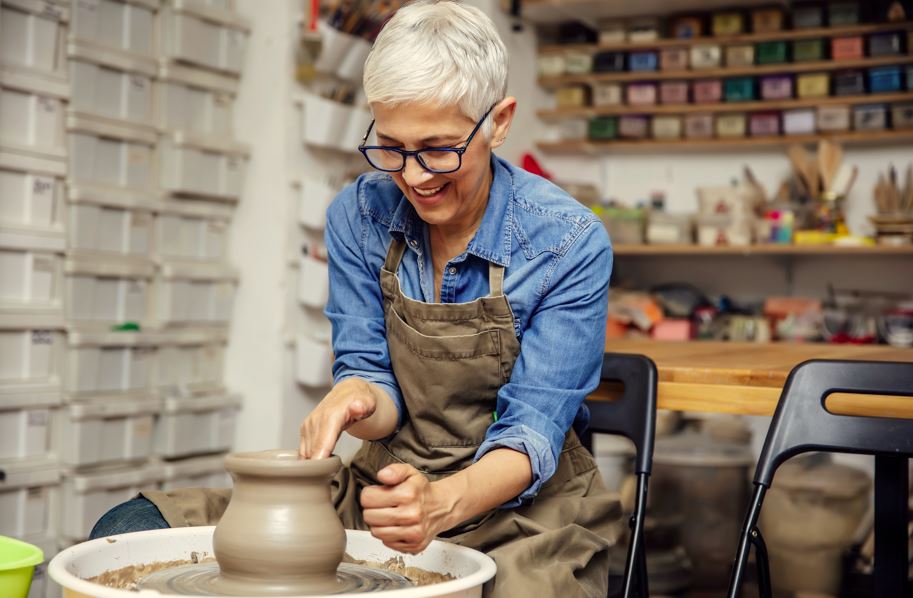 Potter On Ceramics Club for Adults
"Potter-on" pottery club ....a fun and relaxed evening put to play with some clay! Just come along to see how to make something for home or garden using simple techniques.
There is no structured learning but our tutor and participants share ideas and give tips and guidance on making, drying, kiln firing and glazing.
All materials are provided.
Location: Workshop 1 & 2
Day: Wednesday
Time: 5.30pm – 8pm
Age: 14+
Price: £70 for a term
Book Now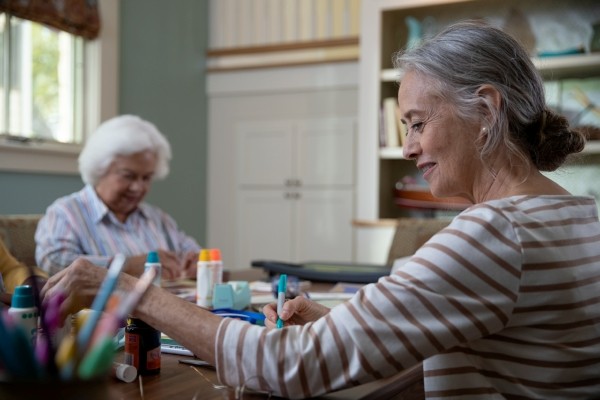 Mice Ladies
Every Thursday we have a group of wonderful ladies come to The Riverfront who sit together, have a chat and play around with arts and crafts. Over the years this group have been a huge support to The Riverfront team, creating props for shows, decorations for the building and more.
The sessions aren't tutor led, they are purely a space for people to enjoy each other's company and share their crafting ideas.
Feel free to bring any craft materials and books.
Location: Workshop 2
Day: Thursday
Time: 10am-12pm
Age: 21+
Price: Free
How to Book: Just turn up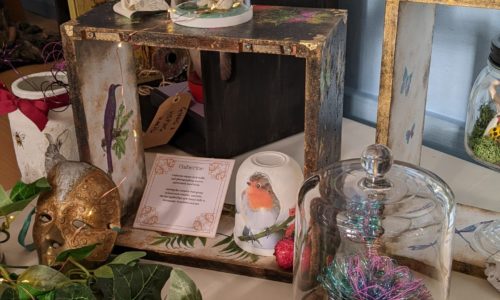 Inside Out Cymru: Craft with Lisa
Join experienced prop-maker Lisa Floyd for a morning of crafty, chatty fun!
Every Thursday between 10am and 12pm, Lisa and the group engage in arts and crafts. Lisa demonstrates skills like decoupage, mask-making or wire sculpture. Meanwhile, you and the group catch up about every day life and share their art projects and ideas.
On top of this, Lisa and some participants meet online at 6.30-7.30pm via Zoom to share projects, ideas and updates over a cup of tea.
Join in to meet like-minded and supportive others!
Lisa supplies general materials.
Bring along any specific ideas or materials you're interested in!
Location: Workshop 1
Day: Thursday
Time: 10am-12pm
Age: 18+
Price: Free
How to Book: Email engage@inside-out-cymru.org to know more and book your place.​​​​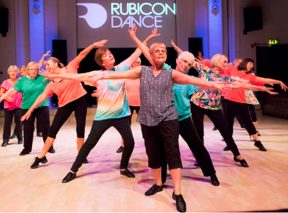 Over 60s Dance
This is a fun and friendly session where you learn choreography to music. We focus on improving coordination, body awareness, mobility and stamina in a supportive environment. Pick the music, pick the style, everyone is welcome to join and get dancing!
Location: Dance Studio
Day: Thursday during term time
Time: 1pm – 2.30pm
Age: 60+
Price: £5
Book Now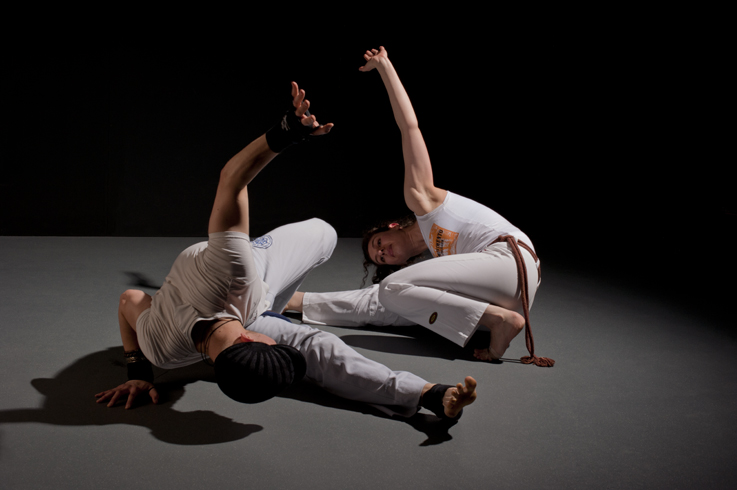 Capoeira
Capoeira is an Afro-Brazilian martial art combining music, movement and acrobatics. It has roots in warriors' dances brought to Brazil by African slaves and has been shaped in to the form it is known by today by the ethnic melting pot that is Brazil.
It aims to improve flexibility, control of the body in space, develop coordination, awareness of the surrounding, body strength and enhance the self-confidence.
Location: Dance Studio
Day: Friday
Price: £5
Book Now: 6 -10 years, 5.00pm - 6.00pm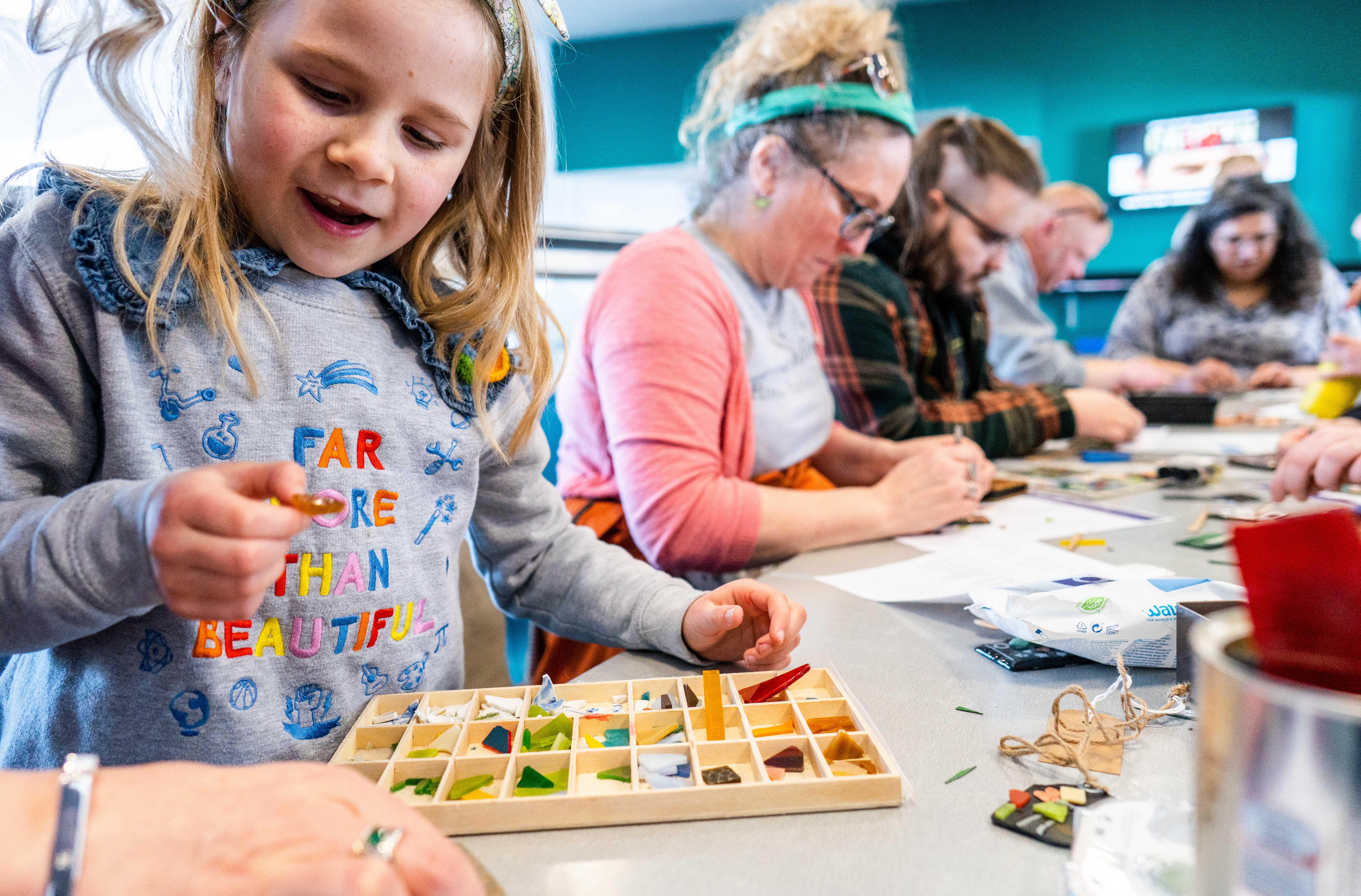 Crafty Saturdays
Join us on Saturdays for some free family arts and crafts activities in our foyer!
Location: The Foyer
Time: 11am - 4pm
Age: All ages welcome
Price: Free
How to Book: Just turn up and come and go as you please.
Dates:
28 October 23
25 November 23
27 January 24
24 February 24
30 March 24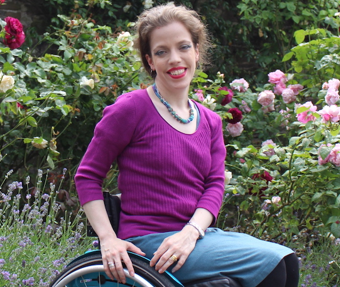 Grace Quantock: What Holds Us
Structures and systems to support sustainable art and change making. As a disabled entrepreneur, I both need to hold so much and can't hold everything. I take participants through a behind-the-scenes look at my own business and explore the systems and structures I use to organise a creative and change making life. We'll figure out: - Where your entrepreneurial energy leaks are. - How to set up support to drive your work forwards, without your energy being the fuel source (little engines) - Making creativity sustainable as we are precious and not self-renewing resources.
Location: Streamed online or attend in person at the Riverfront Theatre and join the streamlined session with others as a group with an opportunity for networking afterwards.
Day: Tuesday 14 November, 10am
Price: Free
Book Now