the riverfront gallery
The Riverfront Theatre & Arts Centre Gallery hosts a broad spectrum of diverse and exciting arts exhibitions throughout the year. Exhibitions come from professional and emerging artists, sculptors, community groups, photographers and schools. Here are details of the exhibitions that have been showcased at The Riverfront in the past few years.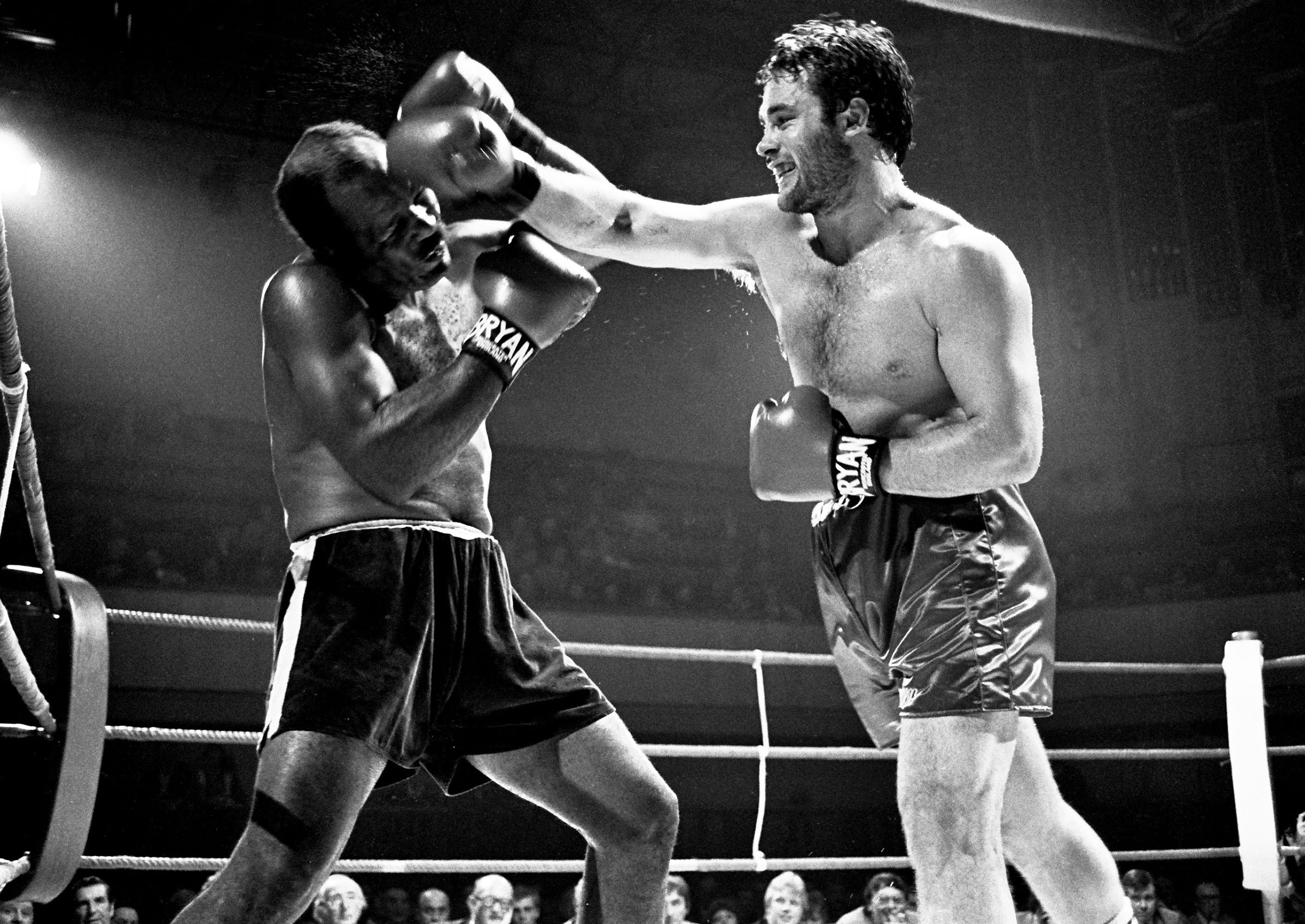 The Newport Boxer
This exhibition showcases photographs taken by then student, Glenn Edwards. They document a world now so different of David Pearce from Newport, a local boxer who's journey through 1983 ended with him becoming the British Heavyweight Champion after beating Neville Meade at St David's Hall in Cardiff. These images follow him through training, his family and friends and the fight that made him a Newport Icon. David Pearce's statue now stands next door to The Riverfront on the banks of the Usk.
Opening Date: 5 September 2023
Closing Date: 5 October 2023
Location: Main Art Gallery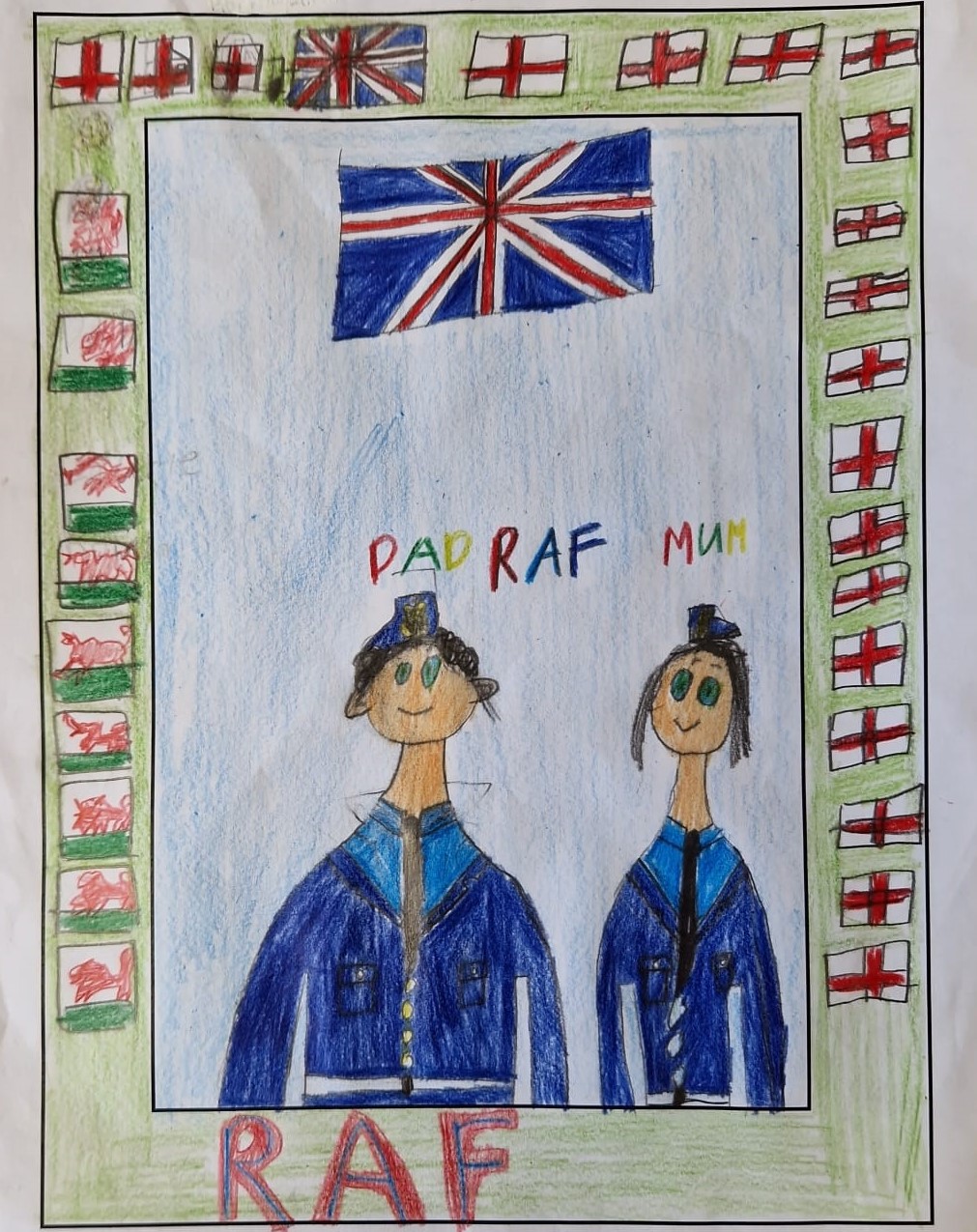 Service Children Armed Forces Day 2023
This exhibition is a culmination of art work drawn by Service children across different local authorities in Wales.
The artwork was created for a competition and focussed on designing a family portrait showing their serving parent in their military uniform and surrounding the portrait in a frame that gave an insight into their journey of being part of a Service family.
We wanted to show not only recognition to Service personnel on Armed Forces Day but also for their families and the sacrifices that they make as well. We would like to thank all of the Service children that gave their time to designing fantastic pieces of artwork and for being so fantastic and to their teachers and parents for any support that they provided.
Date: June 2023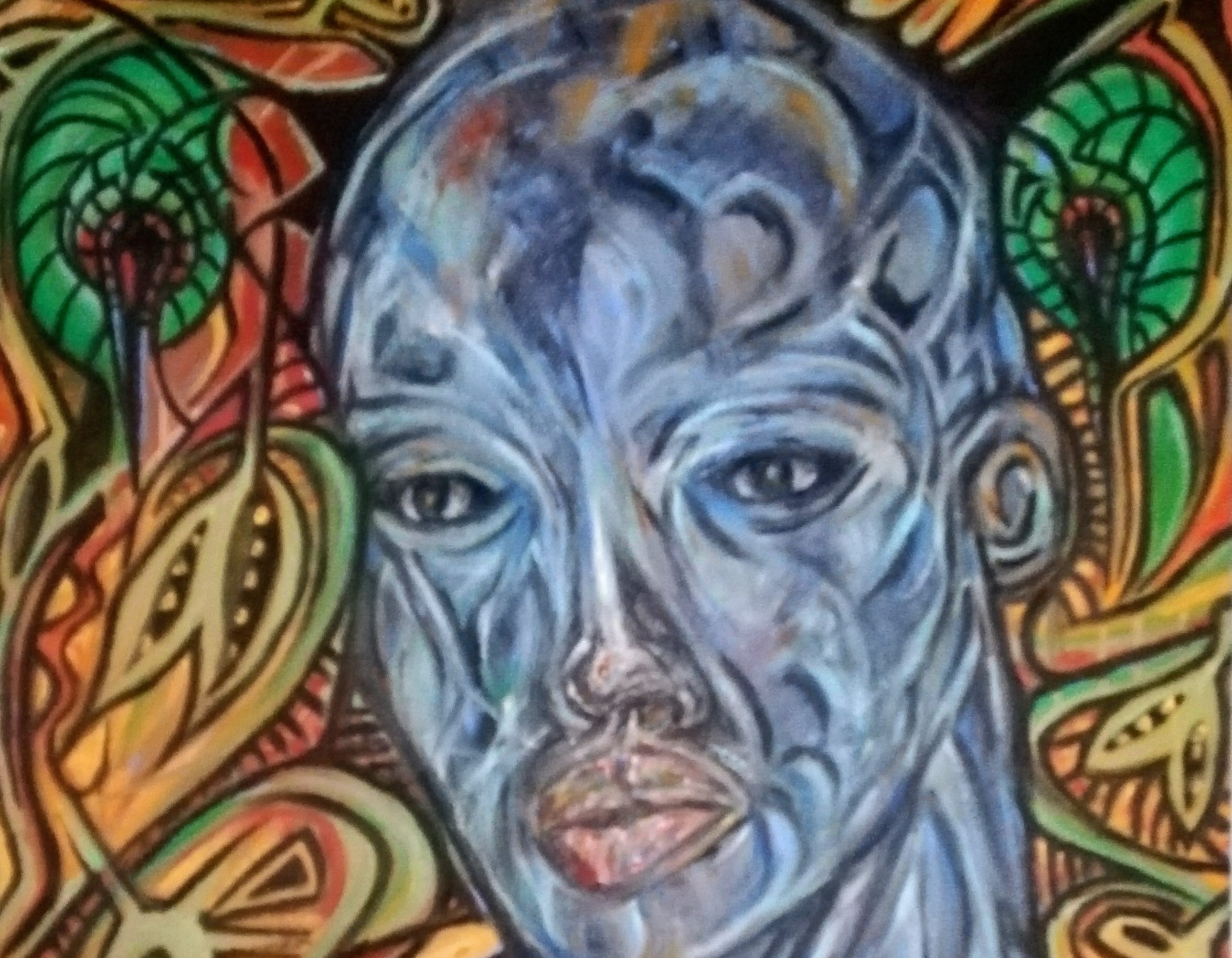 Black and Blue: Contemporary Art from a Black Perspective
Adians work takes on various subject matters. It mainly consists of portraits with a contemporary feel. Colour is the visual stimulus for those viewing the work.
Adian aims for the emotive use of each subject to give expression and a personal response to the work. He hopes that the viewer becomes engaged on a spiritual level to form their own conclusions to each of his pieces.
Date: May 2023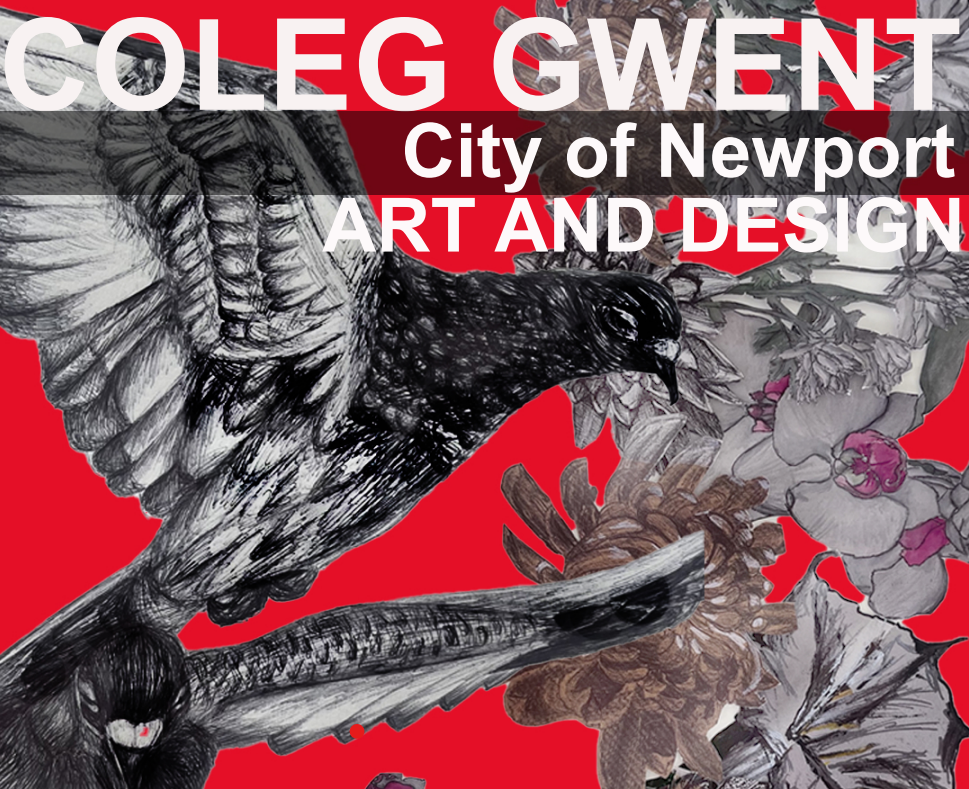 Coleg Gwent: Art and Design
Coleg Gwent, City of Newport Campus invites you to join them, to celebrate the achievements of their talented Art and Design students. The showcase features work across all four level courses, across a range of artist specialisms.
Date: June 2023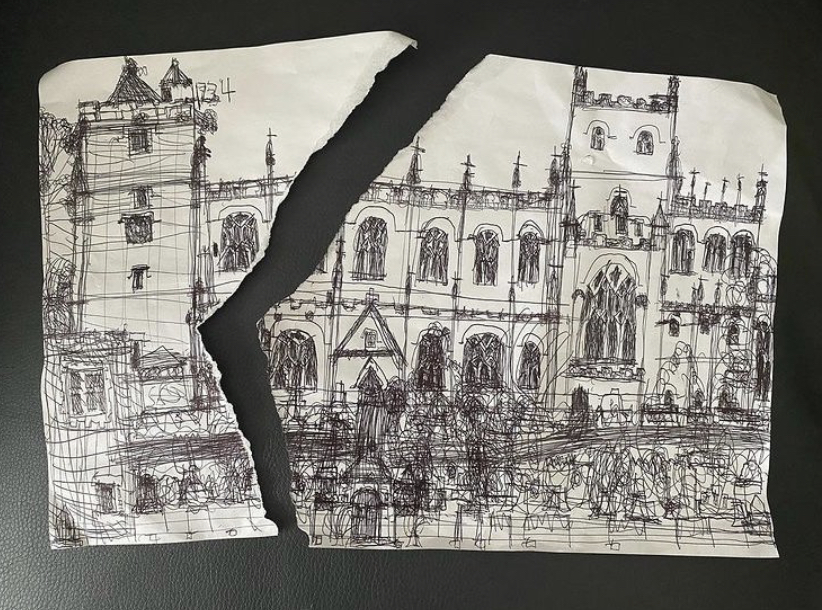 Connor's Creations
Connor is 14 years of age. He started to draw when he was 13, before this he was unable to hold a pen properly. He is profoundly autistic so unable is unable to explain where his sudden passion for drawing comes from. He draws completely from memory.
Connor's work has been shown in Cardiff city centre, the Heath Gallery Penarth and was also part of the "art on the hill" festival in Newport.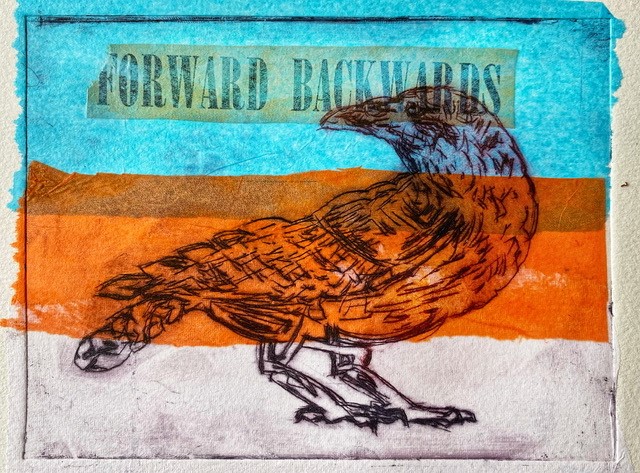 Freedom and Constraints by Das Clarks
In 2021 Das Clarks ran a pilot project with residents and staff at Parc prison. The project evolved into 'Creative Roots' a unique programme that inspired those living and working in confinement to explore creative freedom. With sessions delivered on the residential wings of the prison, Creative Roots involved an initial foundation programme of creative exploration. The foundation activity developed into specialised sessions in print making, painting, photography and writing. The work in this exhibition has been created by residents, staff and the artists involved in the project.
Das Clarks are Gareth Clark, Marega Palser and Dee Rogers with Bill Chambers, Marion Cheung and Jo Haycock.
Date: June 2023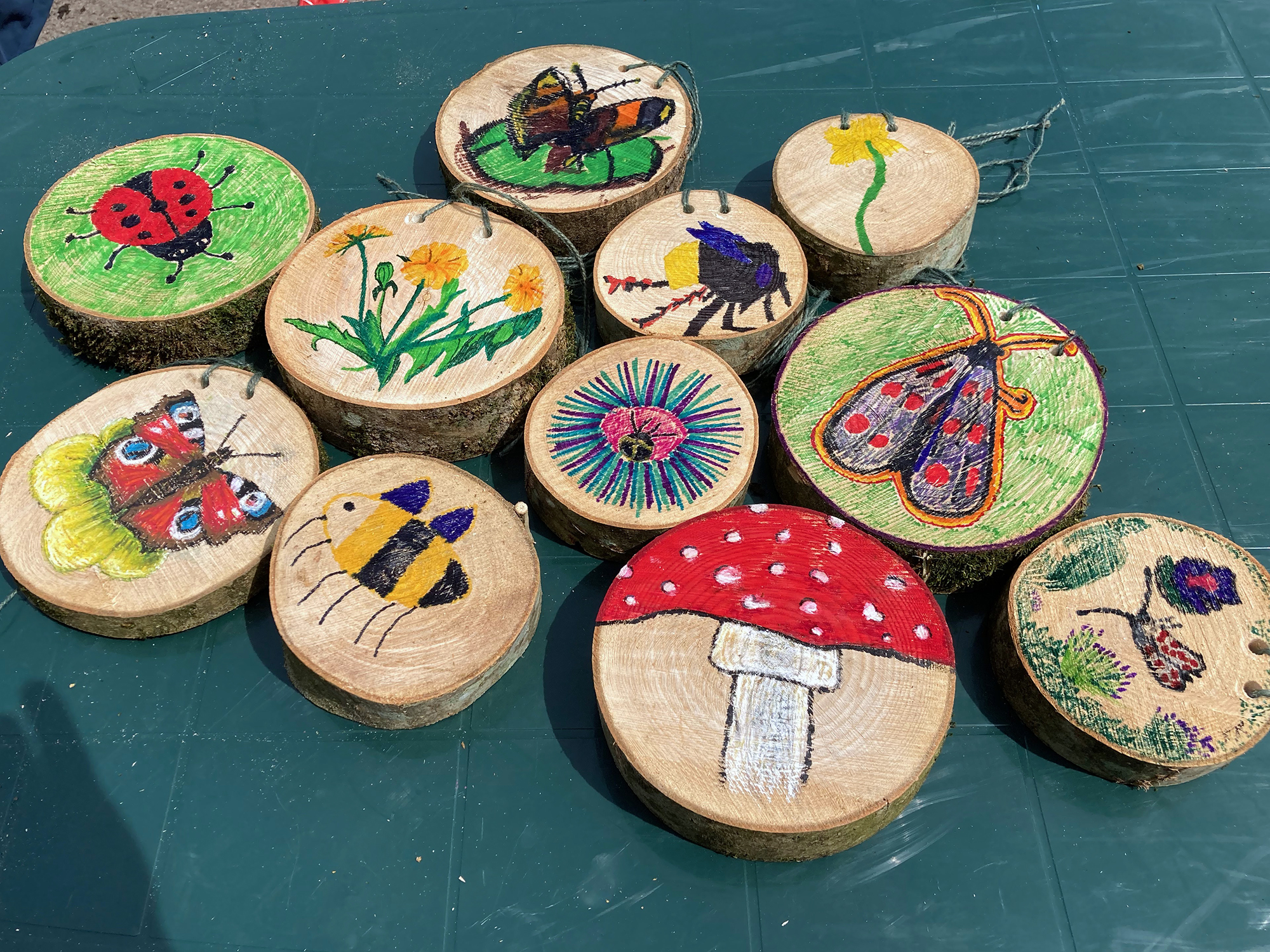 Newport, Nature and People
An Exhibition Celebrating The Nature of Newport
You can be so surprised at what is on your doorstep!
This is an engaging, beautiful exhibition of photography, art, poetry and filmmaking celebrating the stunning 'Nature of Newport'.
It has involved communities and volunteers from across Newport and has had a massive impact on habitat restoration and pollinator conservation, especially at the recently reclaimed 'Road To Nature' and at Twmps near Barack Hill.
Date: February 2023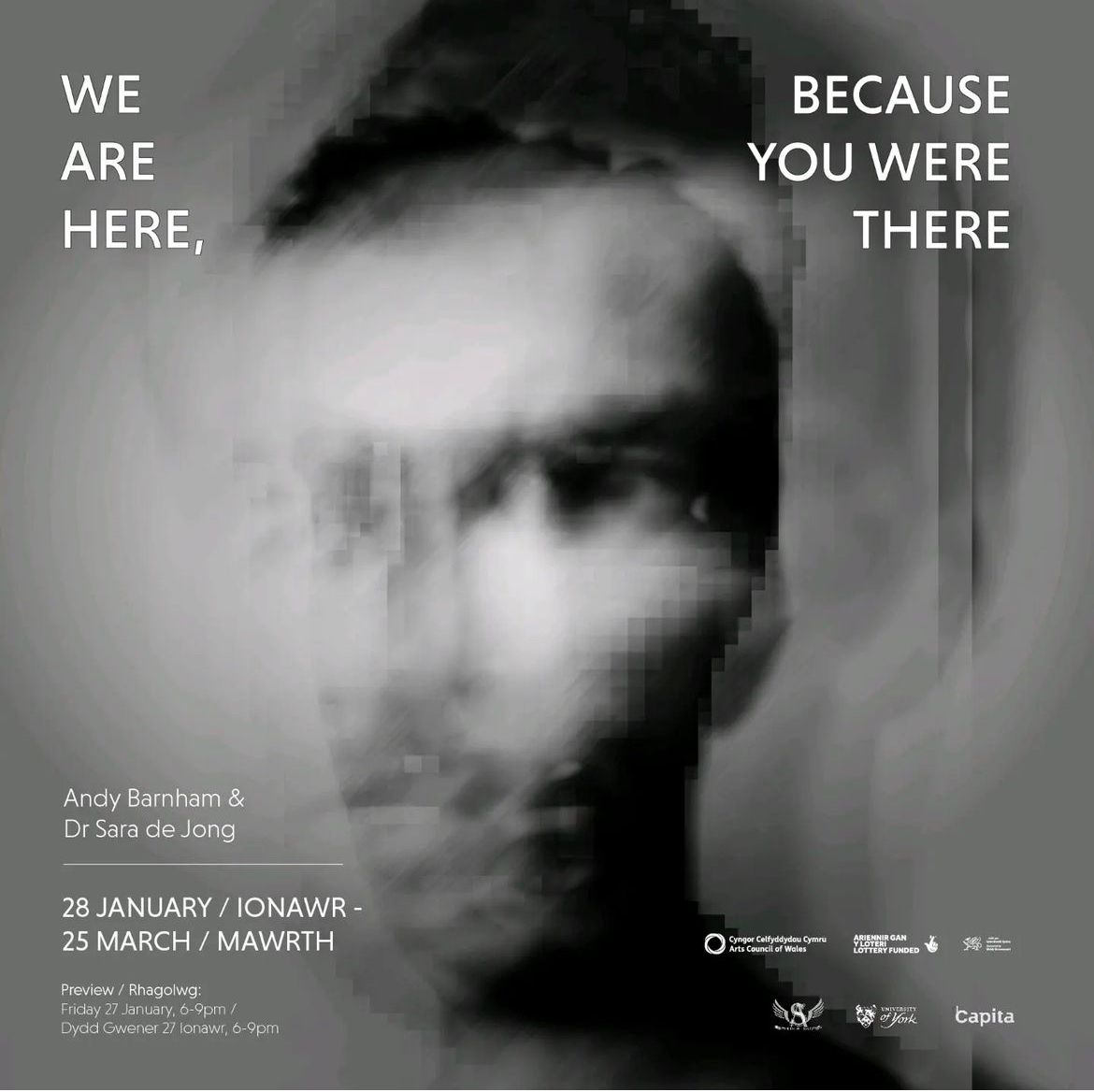 We Are Here, Because You Were There
Ffotogallery is honoured to present a new exhibition We Are Here, Because You Were There, a collaborative project by photographer Andy Barnham and researcher Dr Sara de Jong. The work uses portraiture and quotes to document the experiences of Afghan interpreters employed by the British Army who recently resettled to the UK.
"This important body of work centres on the first-hand experiences of Afghan interpreters and their struggle for sanctuary in the UK after the British army withdrawal from Afghanistan. The project highlights the impact of historic and recent British involvement with Afghanistan and the need for wider conversations about the lack of safe asylum routes to the UK."
- Siân Addicott, Director
Date: February 2023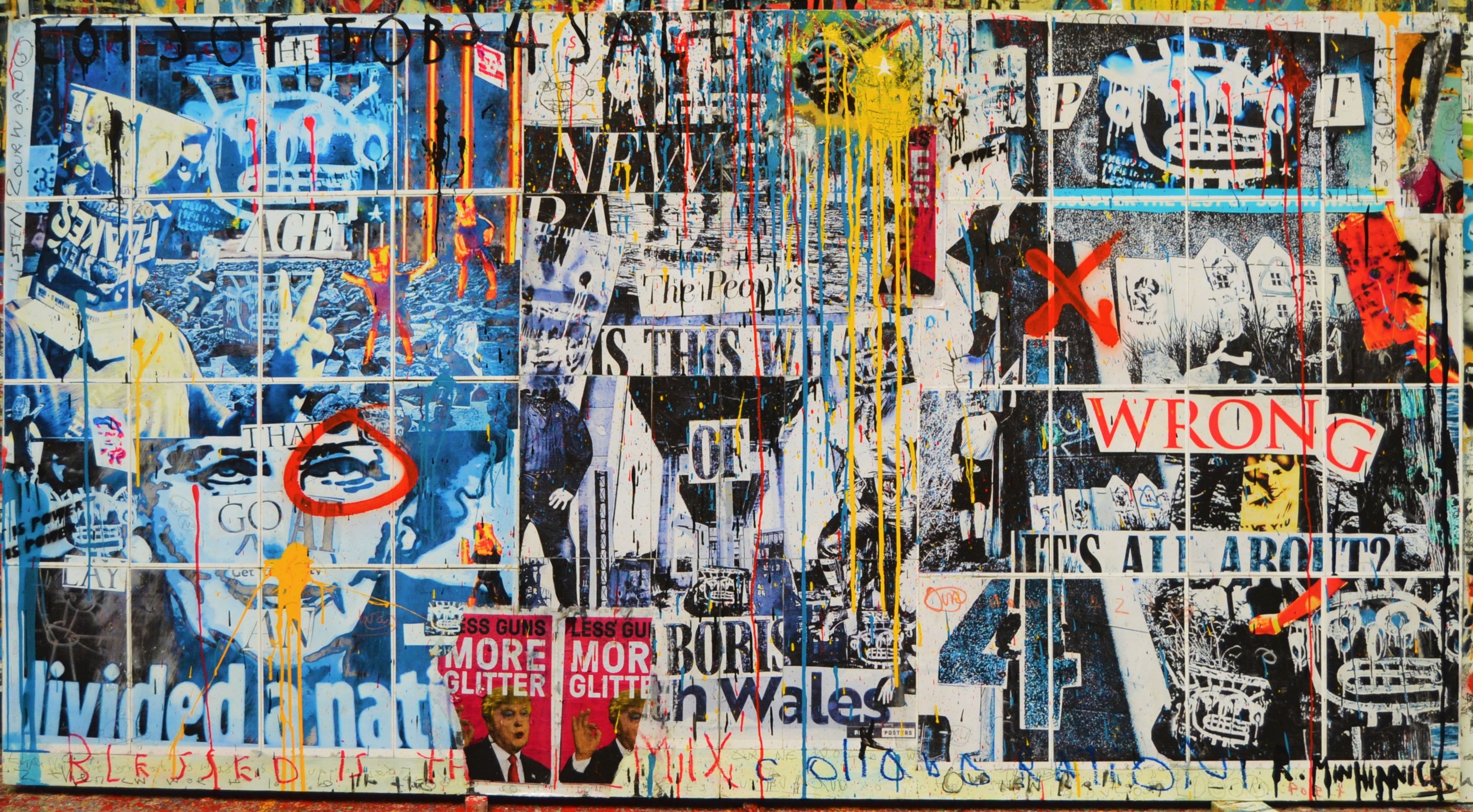 Wales Coast Path Anniversary Exhibition
The Riverfront are hosts of one of the many pop-up exhibitions that have been taking place along the Welsh coastal path since September as part of the Celf Coast Project. The project is to celebrate and mark the Wales Coast Path 10th anniversary. The Art we have on display is by Welsh Artist Neale Howells.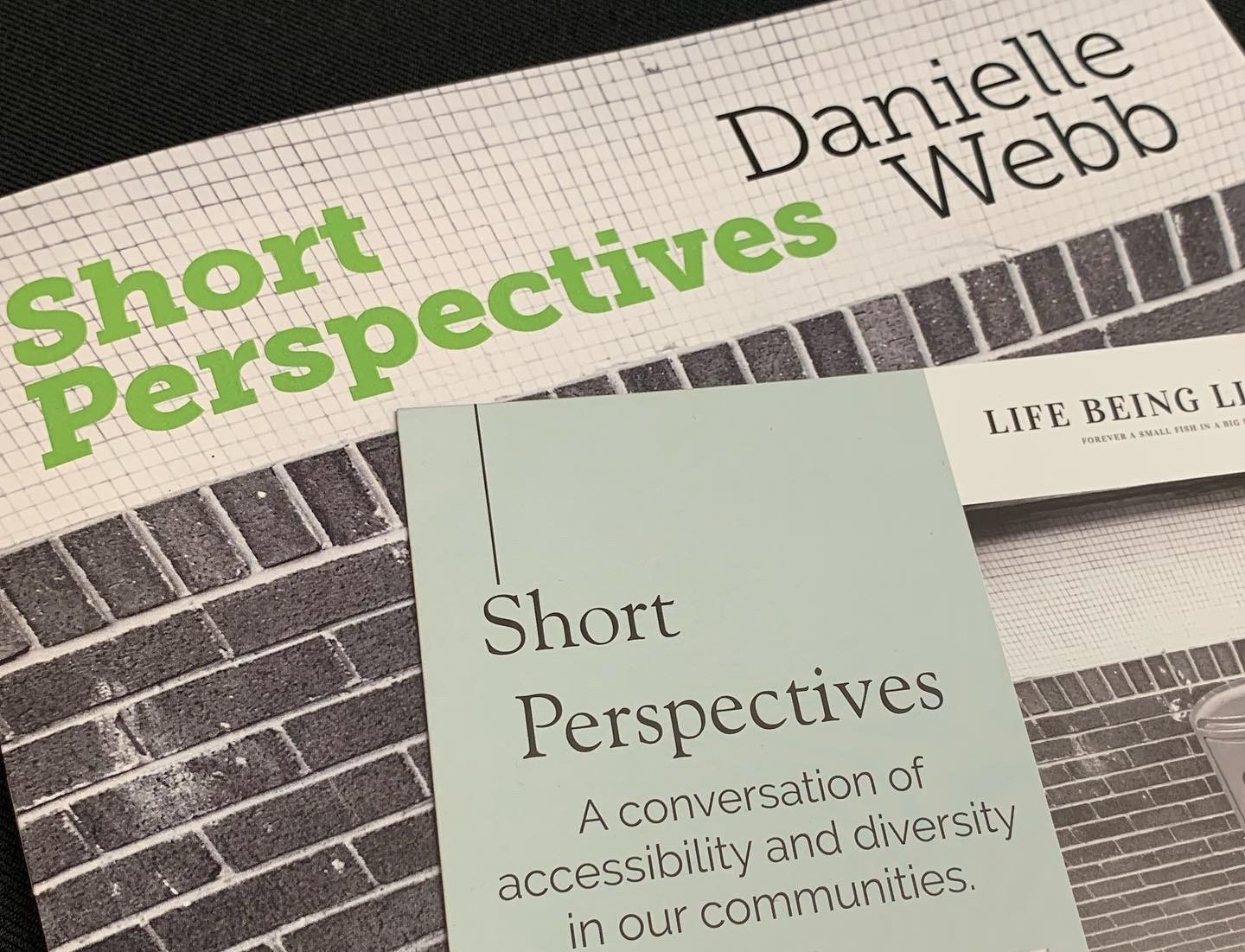 Short Perspectives
To celebrate Dwarfism Awareness Month 2022, we are proud to host the launch of the 'Short Perspectives' publication, supported by Urban Circle Newport. The visually focussed publication highlights accessibility, inclusion, and community connections – from a perspective that differs from the norm. This exhibition encourages people to learn about Dwarfism and celebrate little people in our community. This is run by Youth Communications officer Danielle Webb.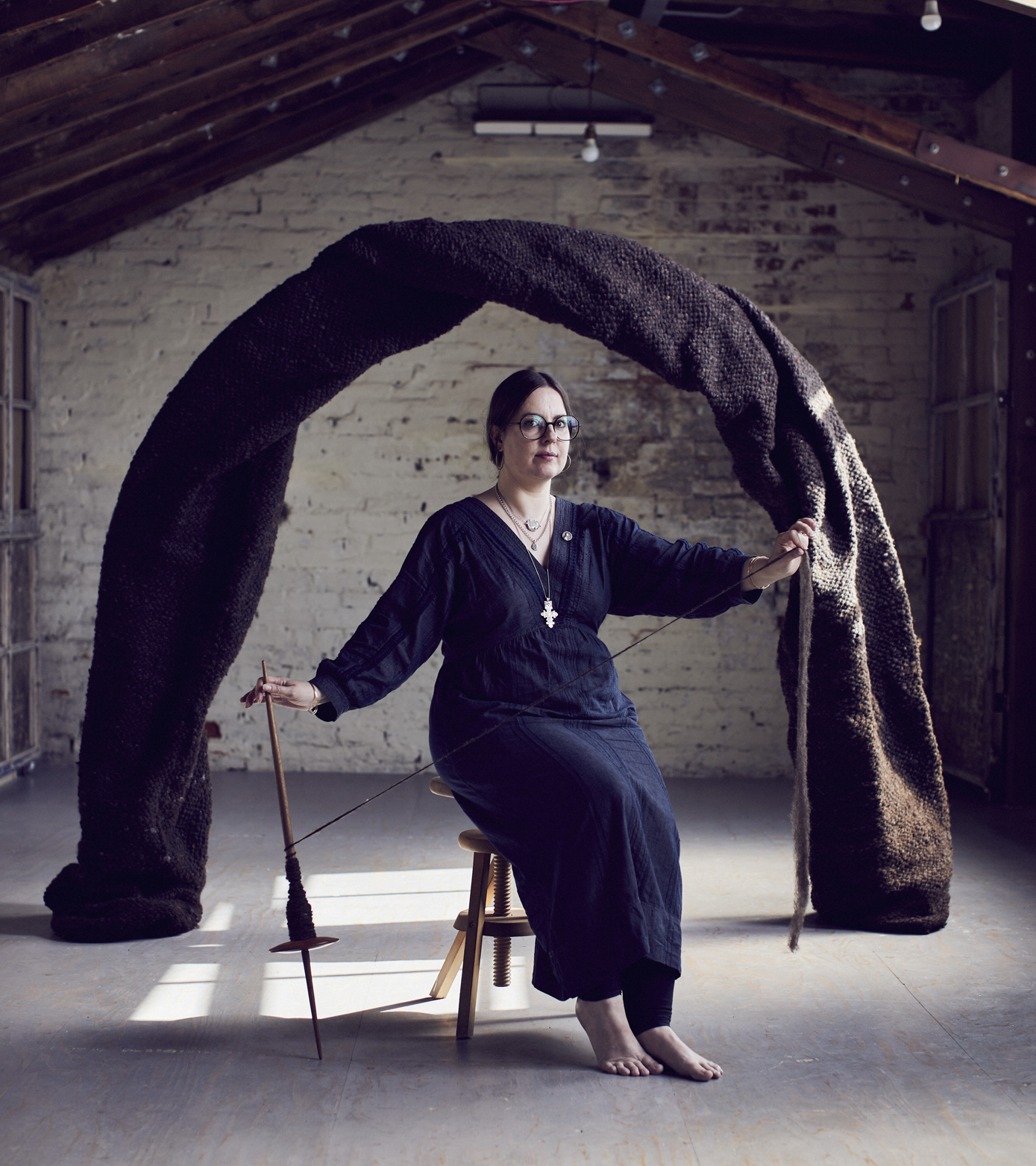 The Re-Opening of the Gallery
We were thrilled to be announcing the re-opening of The Riverfront Theatre & Arts Centre Gallery. As many of you are aware, due to the recent pandemic and the difficult circumstances surrounding that, the gallery space has been occupied by the staff of Newport City Council.
During that time we were able to launch the Mezzanine Gallery and have welcomed exhibitions from Newport Photomarathon, Make do & Mend Exhibition and Red Shoes Exhibition, however, as we enter our exciting new Autumn season, we are looking forward to re-opening the Riverfront Gallery doors to the public; and what better way to launch than to welcome the Gypsy Maker 5 exhibition.
The Romani Cultural & Arts Company (RCAC) will be bringing their continued project, 'Gypsy Maker 5', showing a new exhibition of artwork by artists Imogen Bright Moon, Corrina Eastwood and Rosamaria Kostic Cisneros.
This exciting installation of specially commissioned work is the latest in their ground-breaking Gypsy Maker project, an initiative that supports the development of innovatively created artistic works by Gypsy, Roma and Traveller artists. The Gypsy Maker 5 project expands the work of the RCAC by continuing to engage GRT communities with the wider public in an ongoing dialogue about the ways in which art continues to inform our lives today.
The exhibition will be open on the 2nd– 30th September, Monday to Saturday 10am – 4pm. Admission is Free.
We can't wait for you to join us!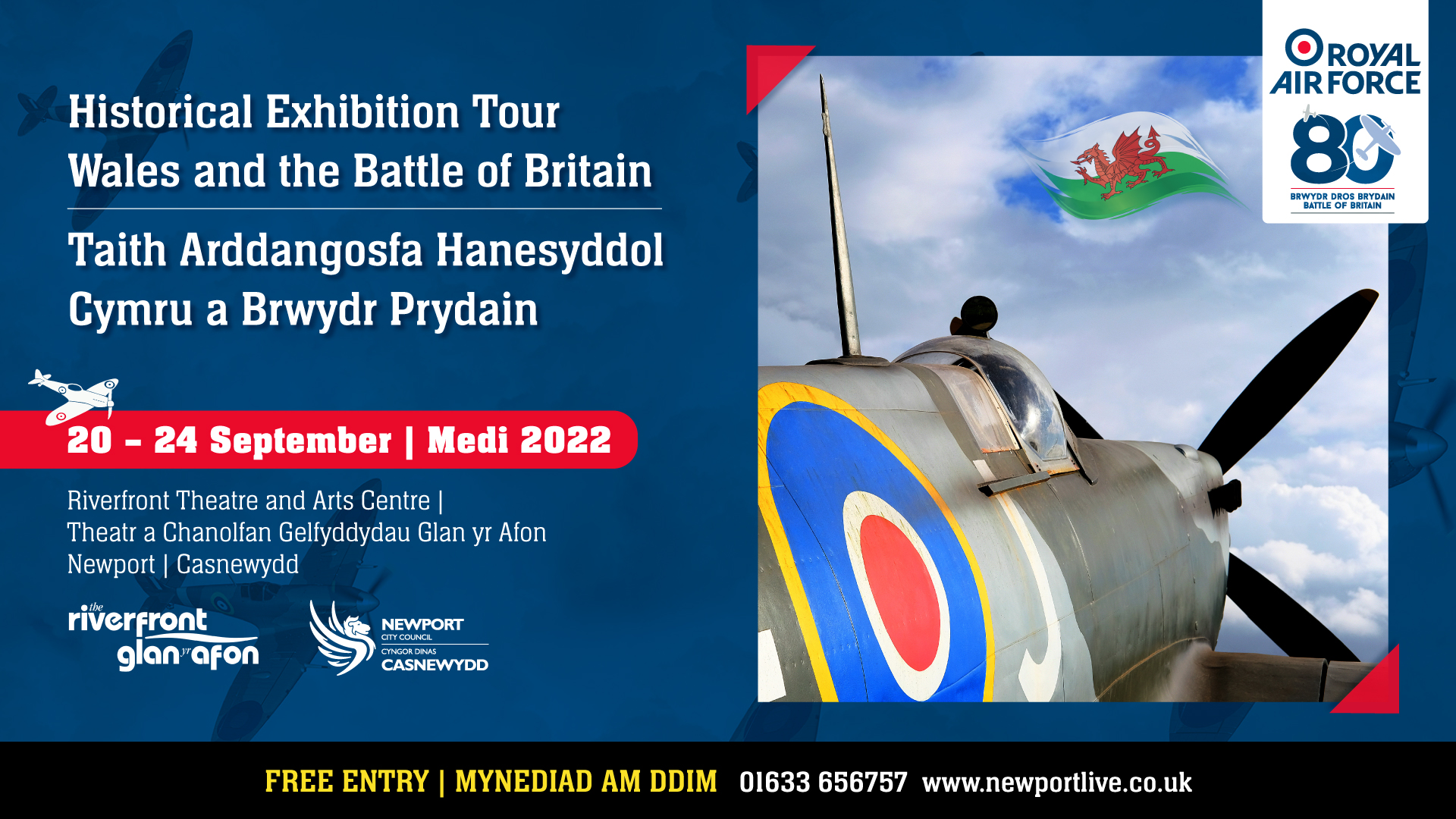 The Wales and the Battle of Britain Anniversary Exhibition
Newport will be host to the Wales and the Battle of Britain 80th anniversary exhibition this September as part of the nationwide commemorations marking an important chapter in the history of the Second World War.
This exhibition will be the perfect opportunity for the many people of Newport to remember the heroism of The Few.
Date: September 2022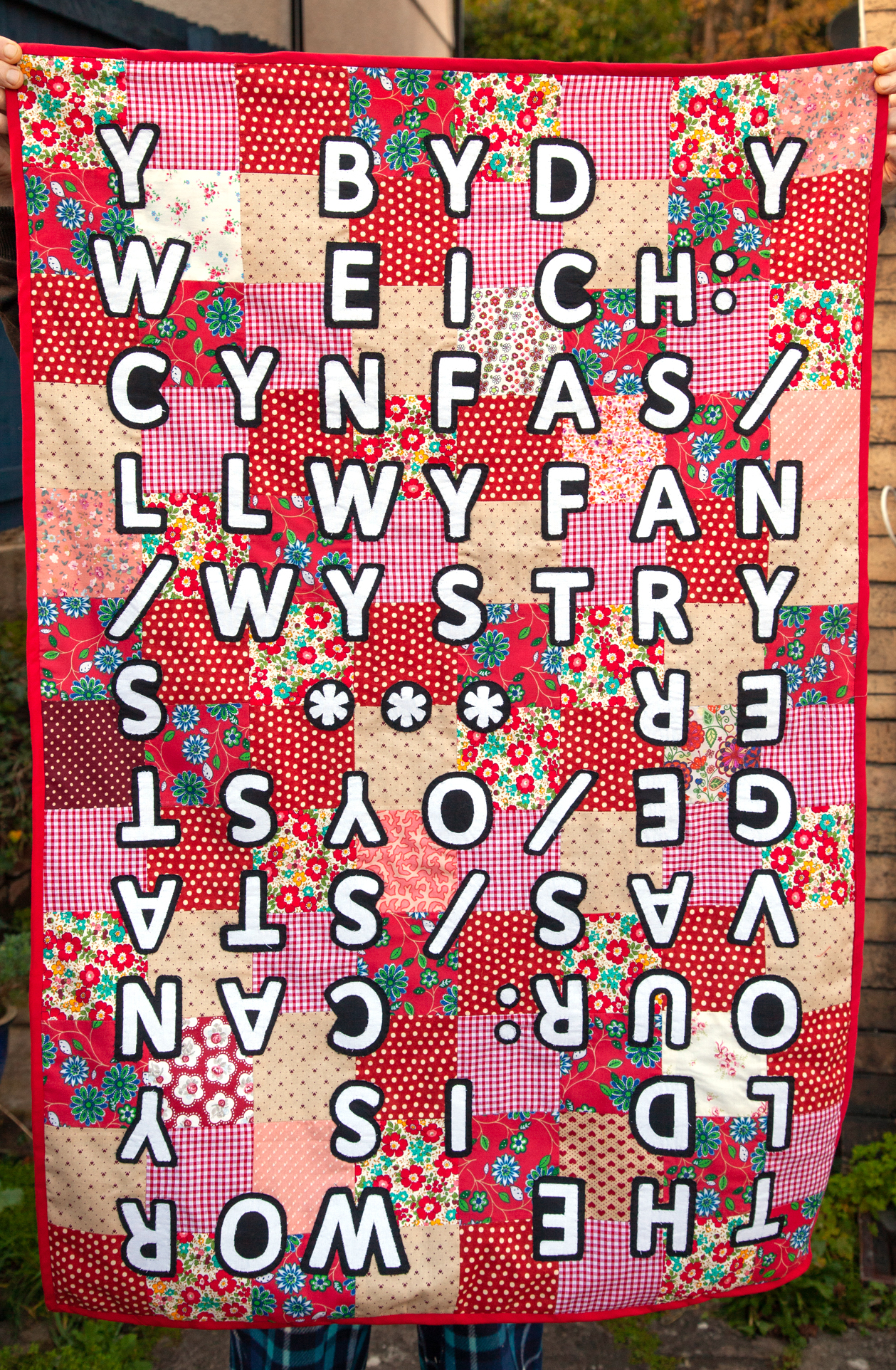 Make Do & Mend
An exhibition from Kate Mercer
Started in March 2020 (during the first lockdown of 2020), 'Make Do and Mend' is a series of patchwork quilts which explore ideas of wrapping, warming and protection. Specifically, these patchwork quilts are made from recycled cotton fabrics, repurposed into something that warms and comforts those they wrap around.
"During the first lockdown of 2020, I was living away from home, shielding with my terminally ill mother. Textile projects were something we would do together – my mother teaching me skills to sew, make, repair and create. Lockdown made me reflect a lot about ideas of transition, particularly passing knowledge from one generation to another."
Make Do & Mend is a gentle contemplation of these roles and relationships, and how actions impact and influence those around us. The process of making these quilts imbues renewal and repair, with the added text elements passing on life lessons and observations to their viewer. Enveloping others with words through textiles, photography and performative acts these quilts are an exploration of domesticity and needlework in art.
If you are interested in exhibiting in our gallery please email Sally-Anne Evans at sally-anne.evans@newportlive.co.uk or call 01633 656757.