March was yet again a packed month of activity at The Riverfront Theatre & Arts Centre as the main house programme ramped up a gear and presented the busiest month since February 2020 with performances returning most nights of the week.
Shows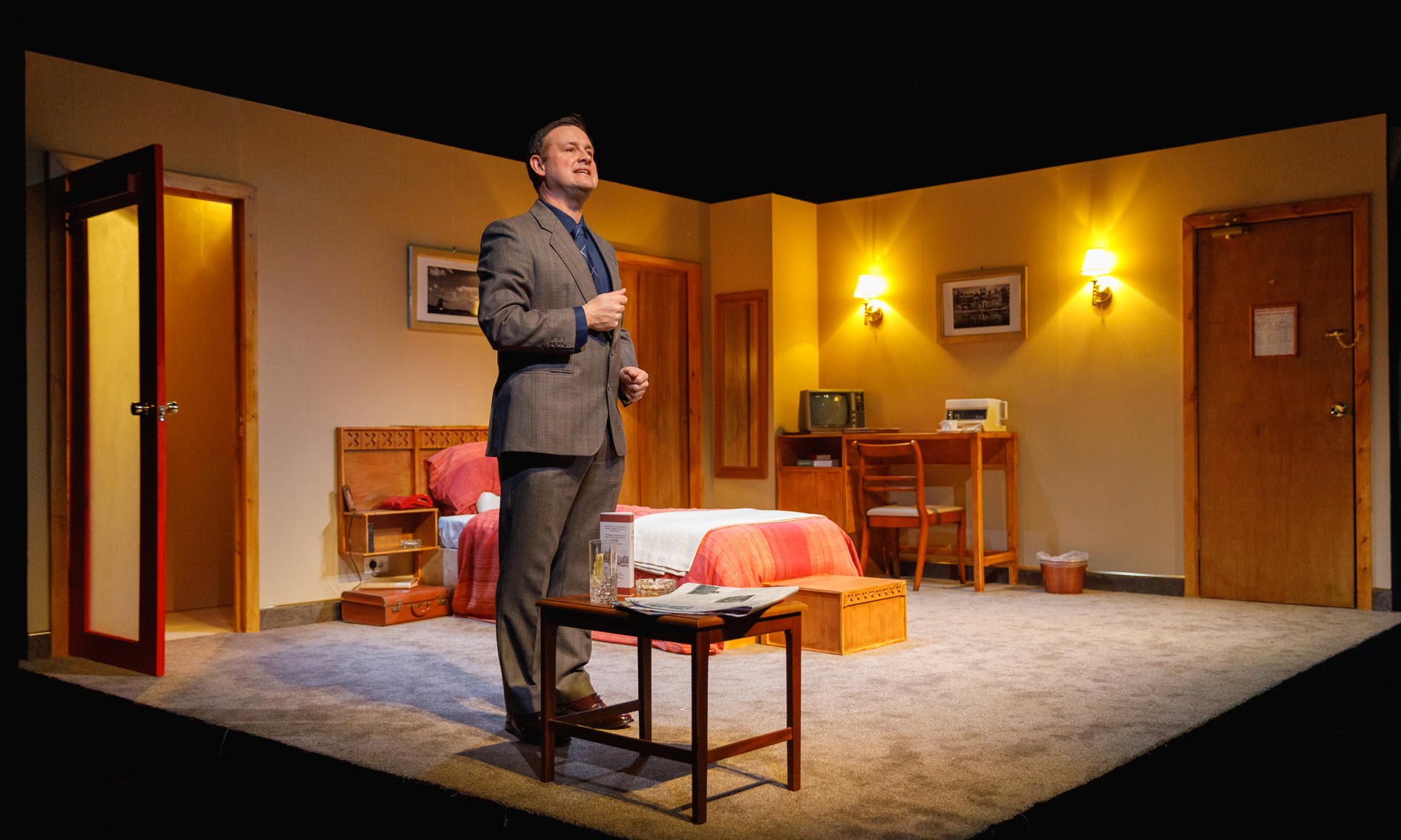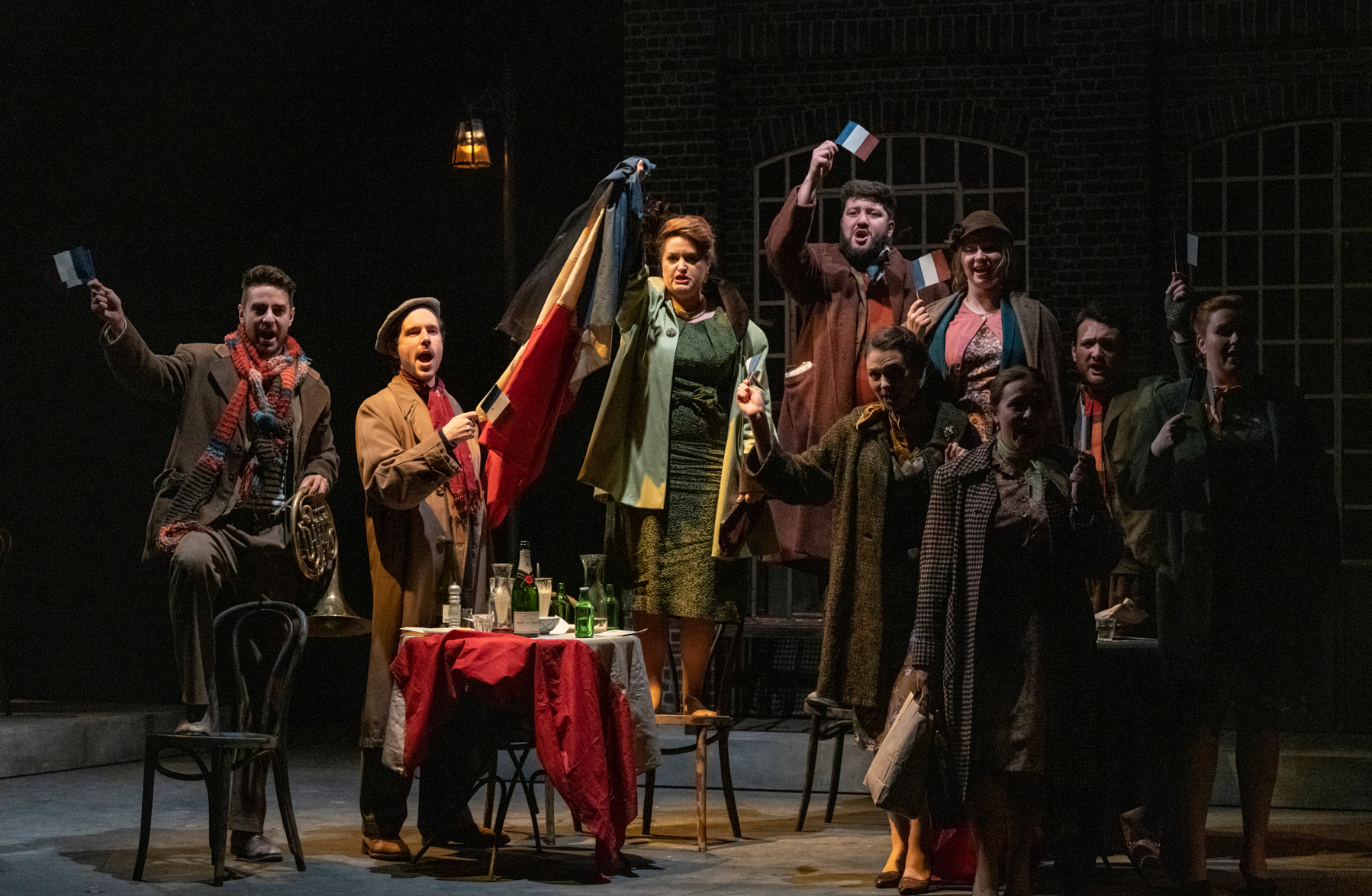 Beginning the month, poignantly on St David's Day too, was Torch Theatre's brand-new production Carwyn. Written by Owen Thomas, the award-winning writer of hit Torch Theatre production 'Grav' which has been performed at The Riverfront several times, Carwyn explored the life of rugby coach Carwyn James, a man who made an incredible, indelible impact on his homeland.
Audiences to this play were also fortunate enough to enjoy a pre- show performance from Canu Casnewydd, The Riverfront's Tuesday evening Welsh language choir. They performed a range of Welsh language songs, the Welsh National Anthem and also gave a powerful rendition of the Ukrainian National Anthem to show their support of those in Ukraine currently suffering unimaginable hardships. There is footage of this special performance on The Riverfront's Facebook page, Facebook.com/TheRiverfront.
Other Welsh companies to bring new works to The Riverfront stage this March were Mid Wales Opera and Ballet Cymru. Mid Wales Opera presented their original interpretation of Puccini's masterpiece La Boheme which celebrated the power of love and friendship. Ballet Cymru showcased the amazing dancers from their pre-professional programme in another Made in Wales show which featured the choreography of Wales-based choreographers Patricia Vallis, Marcus J Willis, Krystal Lowe and Jack Philip.
Music fans yet again weren't disappointed this March as a range of varied high-quality musical acts took to the stage including The Elvis Years, Elio Pace's Billy Joel Albums Show, Seven Drunken Nights, Owen Money's Jukebox Heroes 3, Beyond the Barricade and the sold out The Magic of Motown which will return once again in May 2023.
In keeping with the varied programme The Riverfront is proud to present, March also saw a show take to the stage that pokes fun at a group of 20-something pals we have grown to love from a hit TV show in Friends! The Musical Parody and audiences were enthralled by the tales of mountaineer and adventurer Stephen Venables in Life After Everest.
Community Critics
In March The Riverfront restarted its Community Critics scheme, a scheme that invites members of the public to visit a show and write a review of the experience. In return for a free ticket, the critics can submit a written review, piece of poetry, piece of art or a recorded video review, all of which will be added to the Newport Live website and showcased in emailers and social media. Reviews of Friends: the Musical Parody, La Boheme and Stephen Venables can be read now online here: Take part in an activity, programme or event | Community Arts
International Women's Day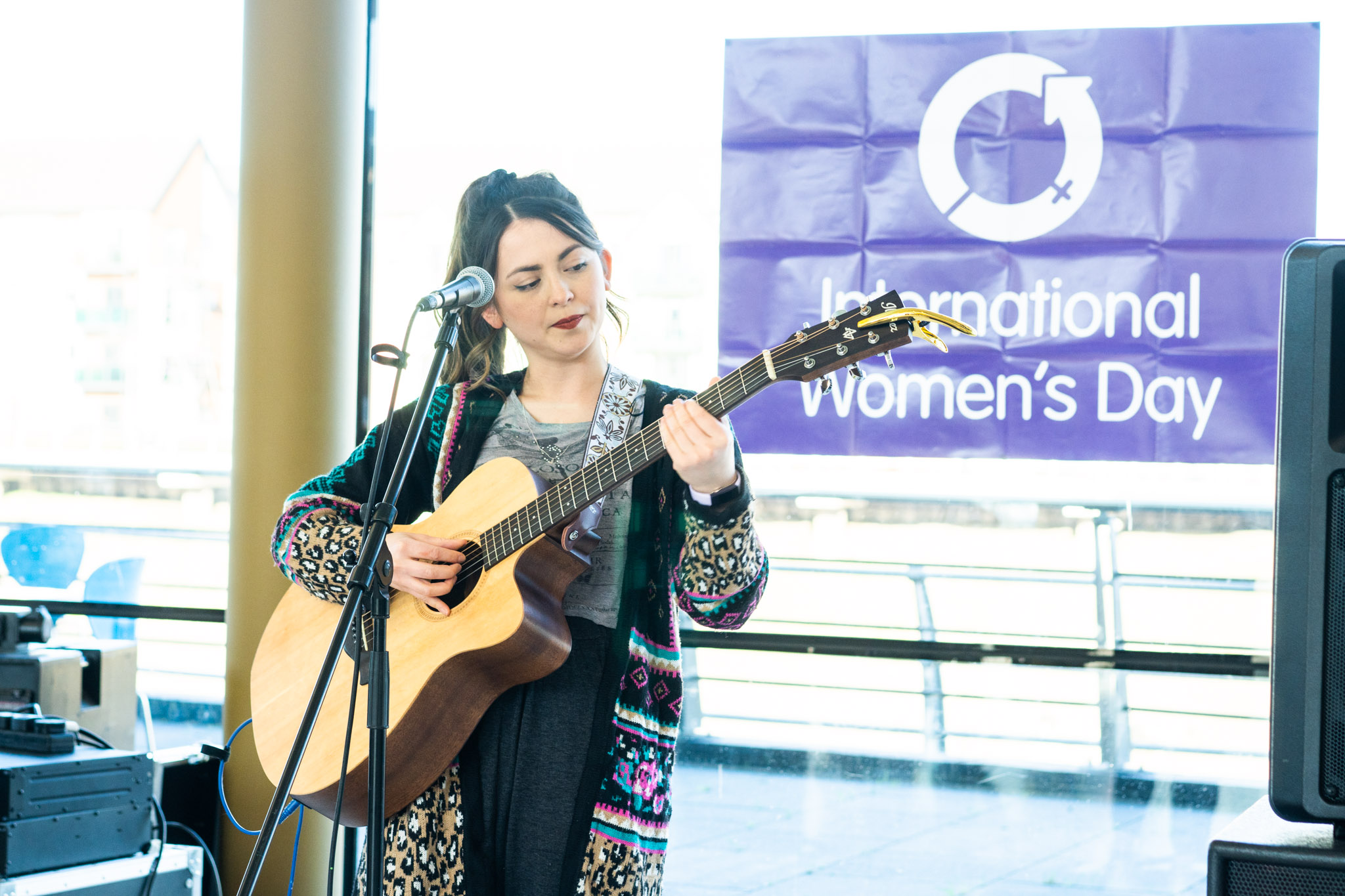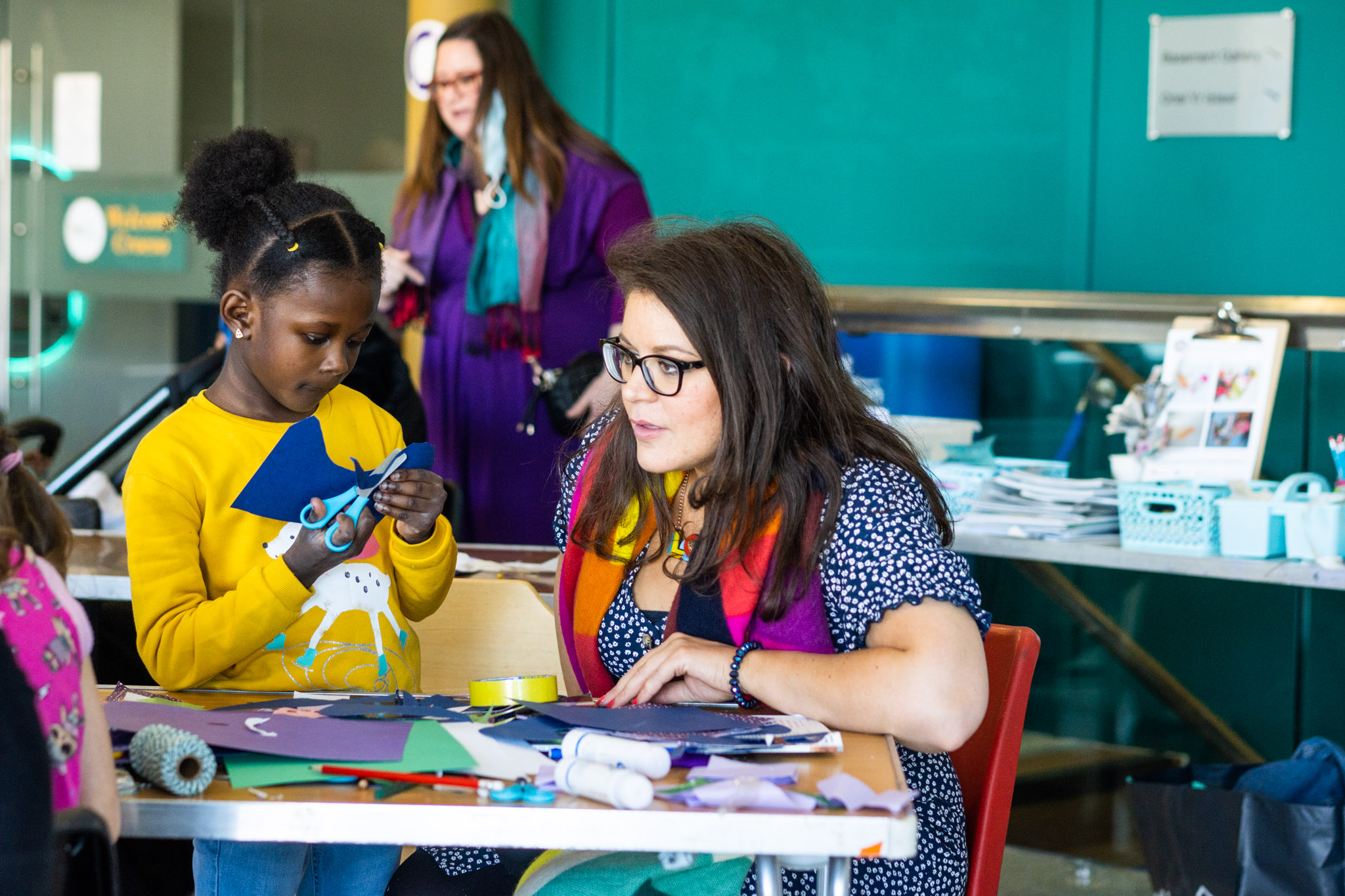 An annual fixture in The Riverfront's calendar, International Women's Day is celebrated on the first Saturday in March with a day packed full of music, talks, workshops and stalls, this year themed around the subject 'Break the Bias.' This year there were talks from Steph Roberts on her Street Fairy project, from local author Sylvia Mason who also launched her brand-new book, and a highlight of each year, the Q&A and panel discussion. This year the panel focused on women working in the creative industries and panellists for this event were local arts practitioners Aleighcia Scott, Danielle Webb, Steph Roberts, Grace Quantock and Georgina Harris. Workshops throughout the day included arts and crafts with Heidi and Naz, mindfulness and guided visualisation with Carole Talbot, circus skills with the Circus of Positivity, Qi Gong, Batik and Creative Writing with Clare Potter. Musical performances came from the Coffee and Laughs Choir, singer-songwriter Genevieve and the 3 O'clock Club.
Photos of the successful day of events can be found on The Riverfront's Facebook page, Facebook.com/TheRiverfront.
Cinema
The Riverfront Cinema continued to screen a varied and diverse programme this March. First up was a special screening of The Godfather to celebrate its 50th anniversary, and another old classic screened this month was My Fair Lady. Kenneth Branagh delivered Belfast, based on his childhood, growing up in the city in the 1960s which was an incredibly popular film at The Riverfront, and Bradley Cooper played a charming and ambitious carnival worker with a mysterious past in Nightmare Alley. For one day only the Riverfront Cinema screened The Beatles: Get Back - The Rooftop Concert, The Beatles' unforgettable concert on the rooftop of Apple Corps' Savile Row headquarters on January 30 1969, as captured in Peter Jackson's docuseries. Ending the month was Parallel Mothers, the story of two mothers who bond in unexpected way after giving birth the same day starring Penelope Cruz.
Workshops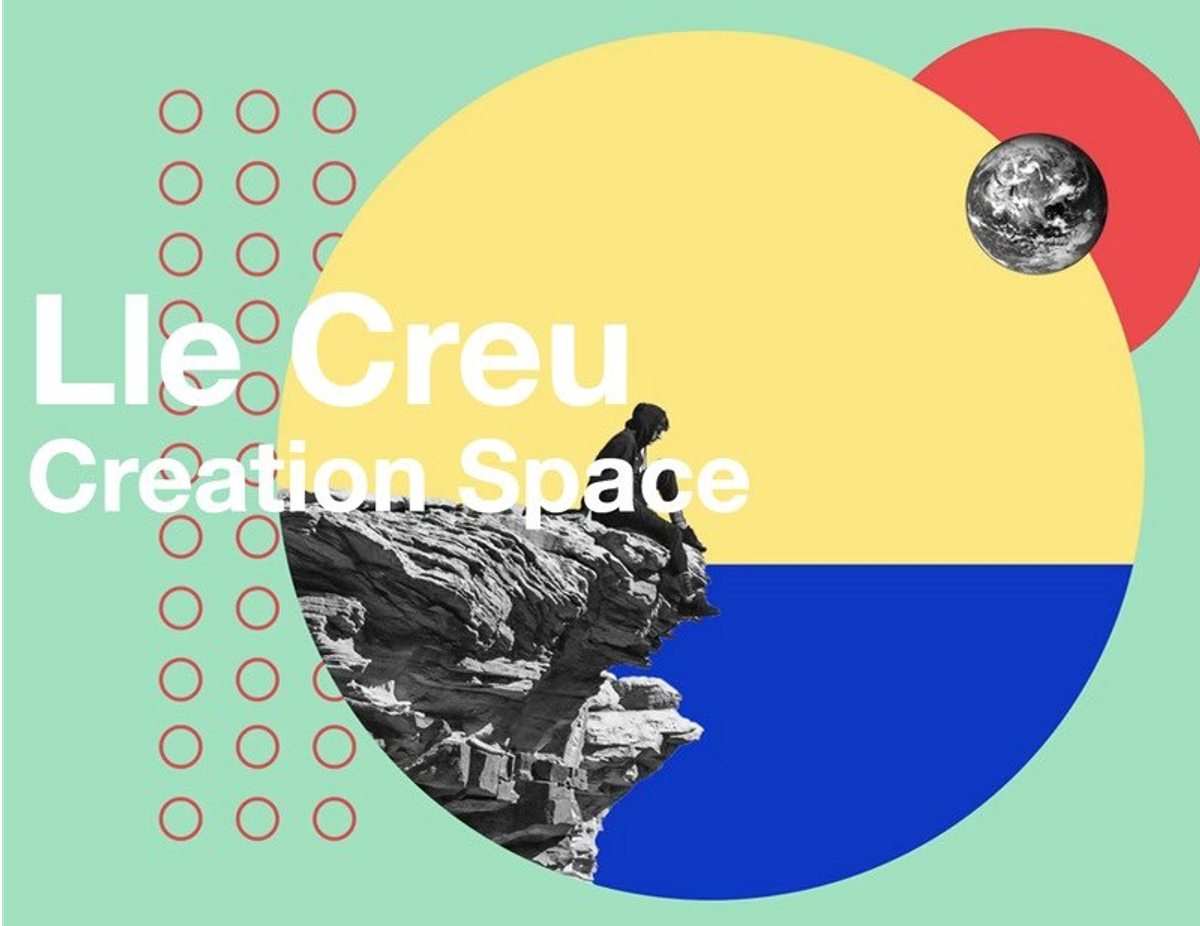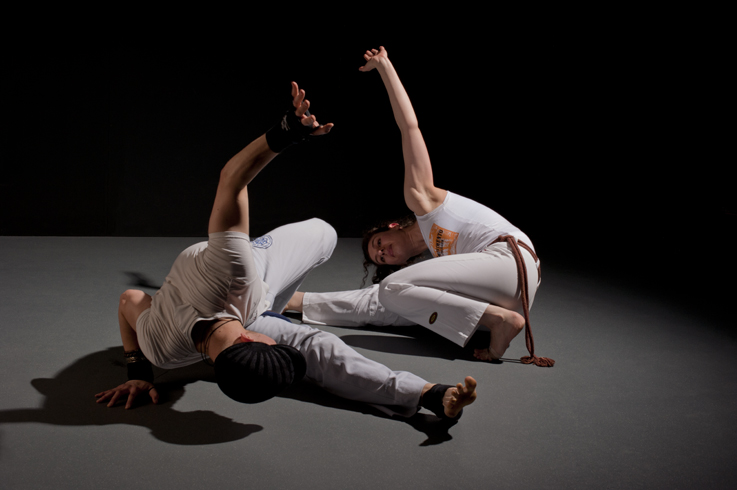 ​​​​​​
In addition to the continuation of The Riverfront's popular weekly workshops Hubble Music and Movement, Hatch Youth Theatre, Ceramics for Adults, Rubicon Dance classes and Crafty Saturdays, March saw the introduction of some brand-new workshops for young people.
On a Monday evening young people ages 11-18 joined Lle Creu (Creation Space) a free Welsh language workshop that was a creative space to come and be creative through the medium of Welsh. Run by Tin Shed Theatre Co, in partnership with The Riverfront, these Welsh creative taster workshops gave young people the opportunity to investigate and explore skills in the elements of creation.
On a Friday evening children ages 6 – 10 could try their hand at Capoeira, an Afro-Brazilian martial art combining music, movement and acrobatics. It has roots in warriors' dances brought to Brazil by African slaves and it aims to improve flexibility, control of the body in space, develop coordination, awareness of the surrounding, body strength and enhance the self-confidence.
Running throughout March and April, young people aged 12 – 17 were invited to join writer, teacher and editor Dylan Moore for a series of six Saturday morning workshops in which they will create their own book from scratch in Stori Lab.
We are extremely grateful for funding and grants including Winter of Wellbeing, Newport City Council's Welsh in the Community and Youth Support Grants which enabled us to deliver many of these workshops and other activities, providing opportunities for more people to engage in arts and cultural activities and supporting their wellbeing.
Schools
On Monday 21 March pupils from Somerton Primary School visited The Riverfront for a day of activities, workshops and an exclusive performance of Josephine. The event was part of the Healthy & Active funded (HAF) programme and provided an opportunity for the young people to see a show, experience a backstage tour and participate in some drama and craft workshops.
The visit gave many of the students an opportunity to experience activities and workshops that they hadn't attended before. By providing these young people with the opportunity of seeing behind the scenes of a working theatre and helping them experience theatre and the arts at a young age, The Riverfront hopes to break down barriers to visiting a theatre and highlight the arts as an opportunity for their future careers.
Read about the event in full here.
Other Activities
During March, Tom Bevan, a freelance producer worked with local artist including Charlotte Lewis, 19 year old Newport rapper Isaac George and Nyla from GExpressions spent time in The Riverfront's Workshop rooms doing research and development for a new park bench project.
On the project, Tom comments 'Over lockdown, when local benches were often the only place young people could meet safely, and when all the young writers and creatives I knew were struggling to get their work off the ground, I dreamed up an emerging writers development project: Between a Bench and the Sky (working title). Benches can be sites of reflection, memory and remembrance, a place to sleep rough or somewhere for a first date.'
As part of this project 8-10 young aspiring writers (aged 18-25) in Newport will be mentored to create short monologues/dialogues/poems/raps based around a bench in their local park. These will then be performed by the writers or by actors and filmed, creating a tapestry of scenes from benches around the city.
The Riverfront's Basement space was also used as a research and development space by Mr & Mrs Clark for their new piece 'A Brief History of Difference.' Using personal narrative, artefacts and contemporary theatre practice 'A Brief History of Difference' aims to create a 'queer space' that opens up new ways of thinking about and experiencing what it means to 'be different.' This research and development phase explored how the experience of a 'person of difference' can be devised for a theatre / performance space.
As the Clarks' research and development work ended The Escape Rooms Newport moved into the Basement and began building Wonderland ahead of its public opening on the 8th April. This exciting project allowed young creatives to work on building this exciting space and supported their development. The basement is due to be transformed into a UV walkthrough experience allowing visitors to experience a curious and curiouser world featuring all of the well-known characteristics of Alice in Wonderland such as the Mad Hatters Tea Party, croquette game, shrinking and growing and having the world tipped upside-down. Families are encouraged to book their tickets and join us for the immersive walkabout experience where everything isn't quite as it seems…
March also saw The Riverfront Café introduce its new summer menu featuring dishes including a Buffalo chicken burger, pan fried lightly spiced salmon, Italian pest pasta and a BBQ jackfruit and summer slaw baguette. Food is served daily from 10am until 4pm, or until 45 minutes before a show is due to start in the evening. Visitors are welcome to come along and use the Riverfront Café or foyer as a meeting space, groups who often meet at The Riverfront include Newport Rotary Club, The Swans and Cuppa Club.
Keep up to date with everything that's coming up at The Riverfront and find out how you can get involved in upcoming events or workshops online at newportlive.co.uk/Riverfront.