TAKE PART
There are so many ways you can get involved and participate in a project at The Riverfront no matter your age, ability or experience in the arts.
If you are a teacher or group leader and looking for ways your school can participate in the arts or creative industry visit the Schools section of the Our Projects, Programmes & Initiatives page.
Happenus
Happenus is a trilogy of socially distanced joy filled happenings and participations with local artists and community collaborators, coordinated by Tin Shed Theatre Company. Happenus is a concept that looks at how we view, connect and interact with our homes and cities centres. It seeks to ask questions, and challenge perceptions through interaction and adaptation of place and space. The visibly invisible.
Twinning
Chances are, that somewhere on planet earth, there is another address, a clone address, very similar to your own, an address twin, or a house or flat number twin if you like. Twinning is a project as part of Happenus which is about making new connections that asks you to find your address twin and write them a letter. Share yur twinning stories on social media using #twinnedaddress.
Lost Connections
'Sharing the stories of lockdown through the hands and hearts of the community'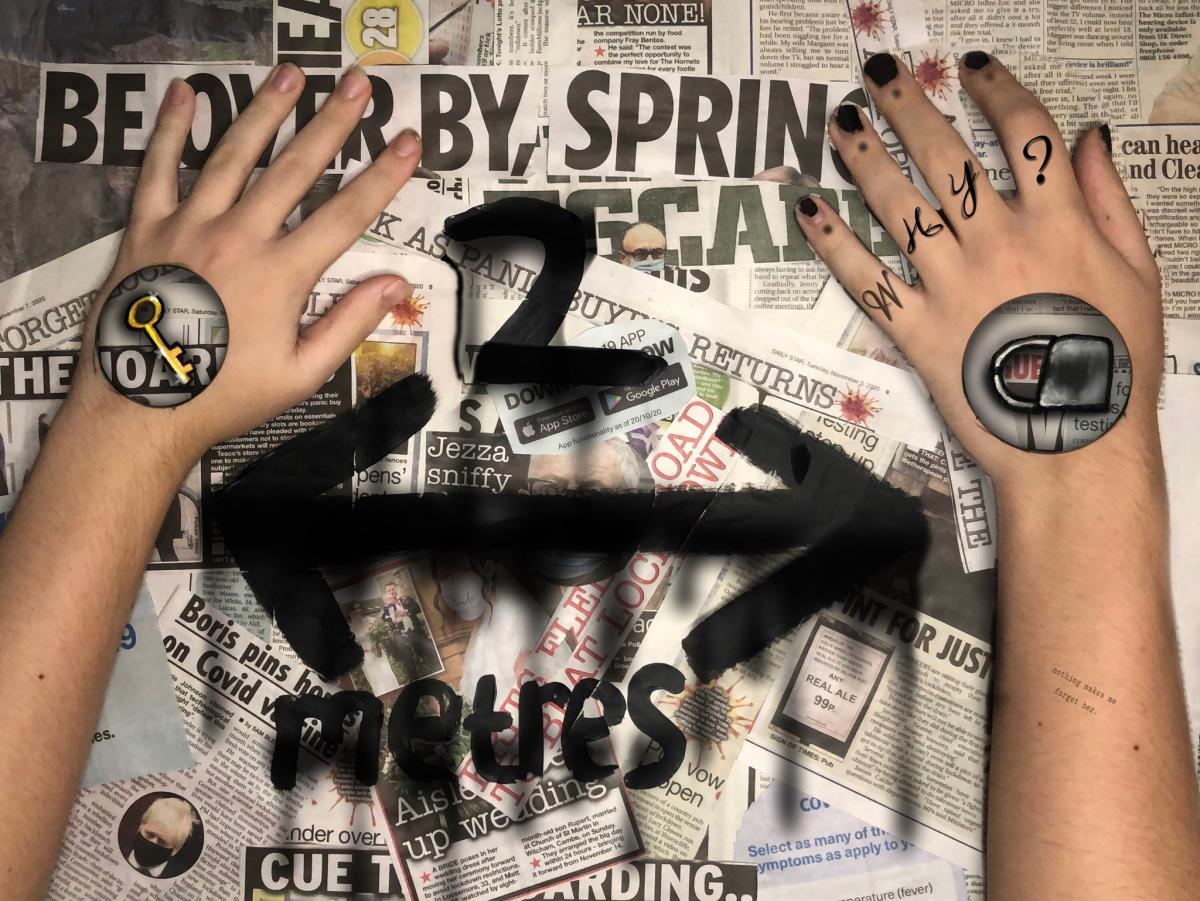 Community artist Naz, founder of Ziba Creative has developed an arts project called 'Lost Connections' to create a visual art piece in the form of a digital gallery, blogs and a podcast.
​In these strange times, the human connections that we thrive on, are missing. Telling the stories of the community is so important – of hope, isolation, worries, memories, things that we hold close to us. What are we holding onto? What will we take forward from all of this?​
Our hands tell a story and are a map of our lives and experiences. Naz's mission is to enable the community to share their stories, record their thoughts and create digital memories by bringing them together online.
All you need to do to take part is create a piece of artwork inspired by lockdown, include your hand(s) and tell Naz the meaning behind it.
The deadline to send in your artwork is 3:00pm on 31st January.
Community Critics
We passionately believe that the shows, performances, films and activities we offer are for everyone and every age. We also understand that many people think that the arts isn't for them and we're on a mission to change this.

You can apply for tickets to any of our shows and – where possible – we will accommodate you. All we ask is that you provide a review of your experience; this could be a video, blog post, piece of poetry or artwork. Anything goes!

Find out more

Work Experience
The Riverfront is keen to support anyone who is committed to pursuing a career in theatre or within the arts sector. If you are passionate about working in theatre, music, dance or community arts and would like to experience working in a busy and vibrant theatre and arts centre, The Riverfront could be the place for you!

Tasks could include everything from Box Office and Front of House to Marketing, Technical work or assisting tutors in setting up and running workshop sessions.

Work placements are available for students from Year 10 or above, college or university, and even individuals wanting a career change. We also sometimes offer specific placements and graduate internships, please contact us for current availability.
To discuss work experience opportunities please contact our Education and Participation Officer Danielle Rowlands on danielle.rowlands@newportlive.co.uk.
Workshops

Visit our Workshops & Classes page to see the great range of activities we offer at The Riverfront each week.