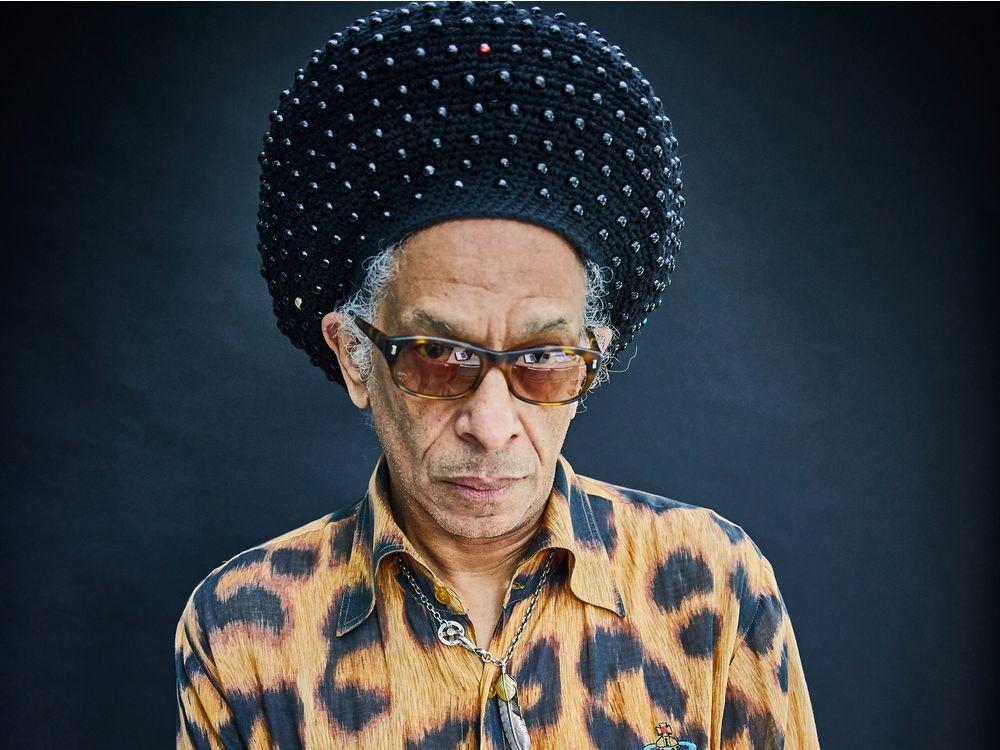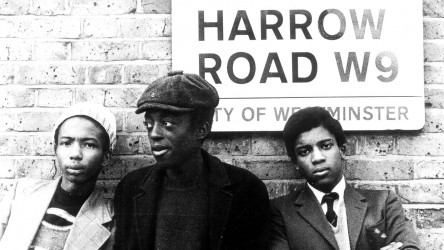 This June The Riverfront Theatre & Arts Centre have the honour of being the only Welsh venue to host the Windrush Caribbean Film Festival (WCFF). In partnership with Film Hub Wales and Cinema Golau, from Friday 17 – Sunday 19 June The Riverfront will host this esteemed film festival, this year themed From Empire to the Commonwealth: Legacies of the Windrush Generation.
Through immersive storytelling, interactive workshops and thought-provoking events, the WCFF 2022 will highlight the artistic, political and social contribution of the original pioneers arriving in Britain during the 1940s as well as their descendants who are shaping Britain today, forming their own cultural and political narratives and identities. Here are some unmissable highlights being screened across the weekend.
Launching the weekend's activity on Friday 17 June will be film Rebel Dread which explores the story of Don Letts, the legendary filmmaker, DJ, musician, and cultural commentator. The film frames Don's story as a first-generation British-born black man within the punk scene of the 1970s and 80s. Following the film there will be a Q&A session with Don Letts interviewed by Aleighcia Scott, and a musical performance from Aleighcia.
On Saturday 18 June there will be screenings of the first Caribbean feature-length animated sci-fi fantasy, Battledream Chronicle. This epic film tells the story of a young slave from Martinique who fights for her freedom in an Afro-futuristic world.
June Campbell Davies, Annetta Laufer and Yvonne Connike will come together to screen three short pieces they have created and lead a question-and-answer session in Eye-Lash Focus on Women in Filmmaking on both Saturday and Sunday afternoons. Filmed in Newport, Yvonne's piece is an experimental and intergenerational manifestation of the dreams of the Windrush generation in Wales featuring a mixture of archival material and new testimonials.
Generation Revolution is a feature-length documentary that looks into the powerful story of a new generation of black and brown activists who are changing the social and political landscape in London and beyond. The piece follows an exciting new breed of organisations as well as the young Londoners that are part of them and following the film there will be a panel discussion with Newport's Fez Miah and Andrew Ogun.
Closing Saturday will be Pressure. Hailed as Britain's first black feature film this is a hard-hitting, honest document of the plight of disenchanted British-born black youths. An angry but sincere and balanced film, Pressure deals with the identity struggles that children of immigrants have to face.
Highlights from Sunday include A Raisin in the Sun, the first play by a black woman to be performed on Broadway. Two years later, the production came to the screen, directed by Daniel Petrie. This film has intimate observations on generational conflict and housing discrimination, capturing the high stakes, shifting currents, and varieties of experience within black life in mid-century America. Following the film, the life of Caribbean Actor Sidney Poitier will be celebrated with a panel discussion led by Vanesta Cyril and Mrs Roma Taylor.
Closing the festival on Sunday evening will be African Redemption: The Life and Legacy of Marcus Garvey. In his short life Marcus Mosiah Garvey, would go on to become the world's foremost Pan-Africanist and, in some eyes, the greatest civil-rights leader of the twentieth century. Director Roy T. Anderson peels back all the layers in his presentation of this oft misunderstood and controversial figure, blending live-action and stunning photographs with no-holds-barred interviews and conversations.
On the festival, Danielle Rowlands, The Riverfront's Education and Participation Officer and co-coordinator for WCFF at The Riverfront comments 'We are beyond honoured to be the chosen Welsh venue for this year's Windrush Caribbean Film Festival. At The Riverfront we work with such a diverse community and are so grateful to be partnering with Film Hub Wales and Cinema Golau and honouring our Caribbean community by celebrating and commemorating such an important part of their history.'
The legacy of the Windrush Generation is an ongoing story, set within a wider context of the British Empire and Commonwealth. The social and cultural contributions to Britain of former and current Commonwealth countries is far-reaching. But this relationship between national and collective identities is a delicate matter defined by a shared history of colonialism and oppression, but also of collectivism, culture and celebration.
This year's Windrush Caribbean Film Festival themed Beyond the Commonwealth explores this complex relationship by telling the stories of the Windrush Generation and other former colonies, asking the question "What does it mean to share the history of the Commonwealth?".
Weekend passes are available for £15, giving audiences access to all films being screened across during the festival. Alternatively, there is also the option to book per individual screening. To find out more or to book tickets to any of these inspirational and educational screenings visit https://www.newportlive.co.uk/en/theatre-arts/festivals-events/windrush-film-festival/ or call 01633 656757.