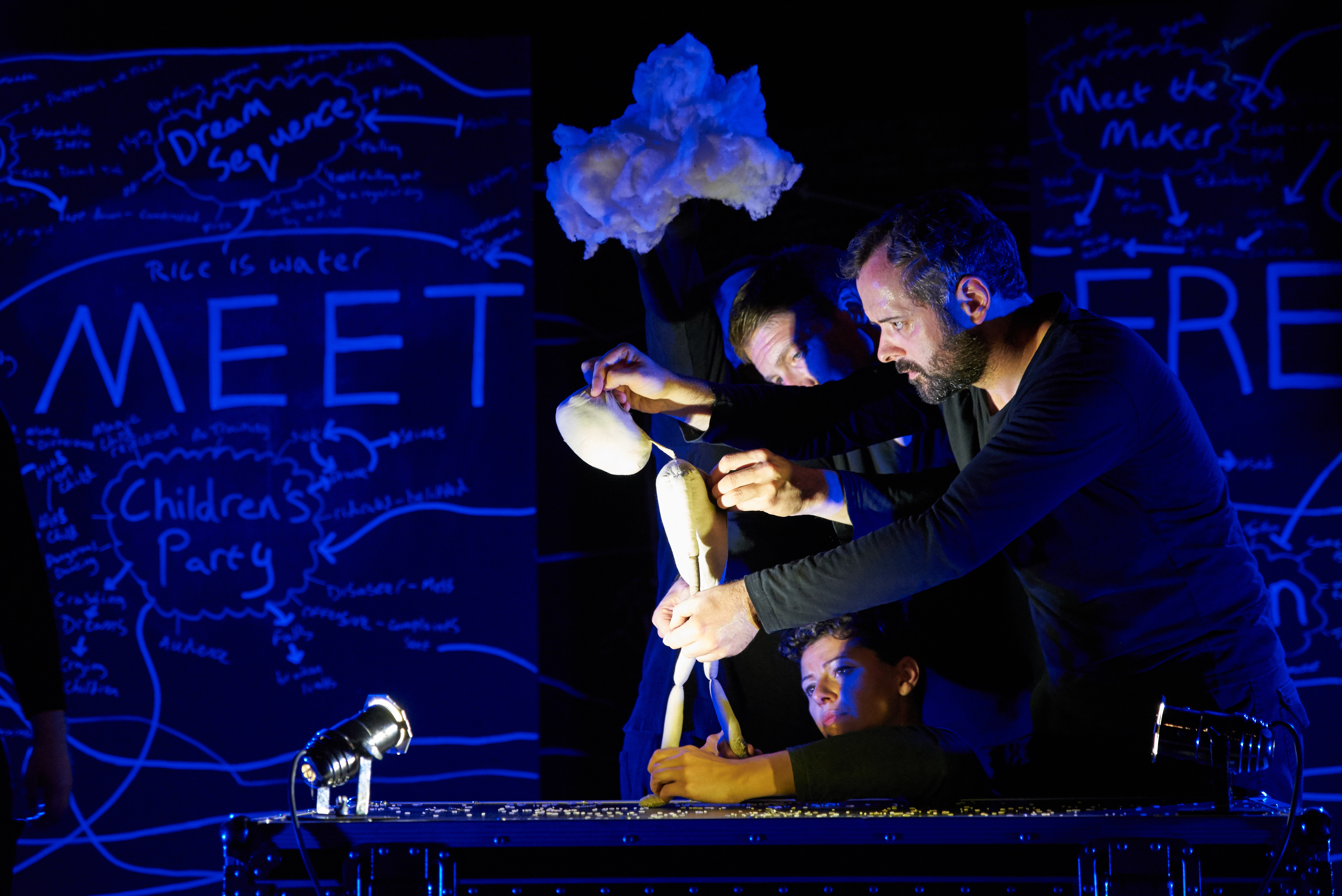 The award winning Hijinx theatre show, Meet Fred, will be heading to the Riverfront Theatre & Arts Centre on 15 October, the only UK tour date before heading on tour of France from October to April. The show marks a very special occasion for the venue as it's not only the first show in their Autumn season, but also the first live theatre show in the venue's main auditorium since its Covid enforced closure in March 2020.
Meet Fred, the two foot tall cloth bunraku puppet that fights prejudice every day. He just wants to be a regular guy, part of the real world, to get a job and meet a girl, but when threatened with losing his PLA (Puppetry Living Allowance), Fred's life begins to spiral out of his control.
The show is an original exploration of what it means to be different. With wit and dark humour, Hijinx explores themes of independence, empowerment, care and social injustice, and exposes the ridiculous situations some of the most vulnerable in our society encounter when their support is taken from them. It explodes the myth that 'we are all in this together'.
Speaking about this monumental show for The Riverfront, Leah Roberts The Riverfront's Programming assistant comments 'This show marks a huge moment for The Riverfront. Our stage has been dark for so long and so to finally be welcoming an audience into our auditorium is a huge event for us. We are delighted that the first show we are presenting is the award-winning Meet Fred, we have worked closely with Hijinx in the past and love their work and the meanings behind all of their pieces and to be chosen as the only UK venue before an international tour is such an honour.'
Meet Fred is produced by Hijinx in association with Blind Summit. The production was met with rave reviews following a sell-out run at the Edinburgh Fringe Festival in 2016, which led to international appearances including at the World Puppet Theatre Festival in Charleville-Mézières, France. It has continued to tour and now, in its fifth year, Meet Fred has been performed over 230 times, seen by over 23,000 people and visited 19 countries including the USA, China, and South Korea as well as across Europe.
Ellis Wrightbrook, Hijinx's Senior Producer said. "After 235 performances, Meet Fred has been shaped by the immensely talented artists that have been part of the ensemble over the years. Each new actor or puppeteer brings a fresh perspective and energy into the performance, and with this next leg of touring featuring our biggest cast change to date – it feels like we are premiering all over again!"
Hijinx is one of Europe's leading inclusive theatre companies, striving for equality by making outstanding art with learning disabled and/or autistic actors on stage, on screen, on the street, in the workplace, locally, nationally and internationally for Wales and for the world.
Meet Fred will be performed at Riverfront on 15 October, 7.30pm. Suitable for ages 14+, the show contains strong language and puppet nudity. The performance at The Riverfront will be socially distanced as the venue remains committed to ensuring the safety of its audience, performers, and staff to ensure that everyone is comfortable upon their return to the theatre. Details of the Covid guidelines in place at the venue can be found at newportlive.co.uk/covid19guideline.
For more information, and to book tickets visit: https://www.newportlive.co.uk/en/events/d0bc9fd0-b1fa-eb11-80e3-00505601006a/