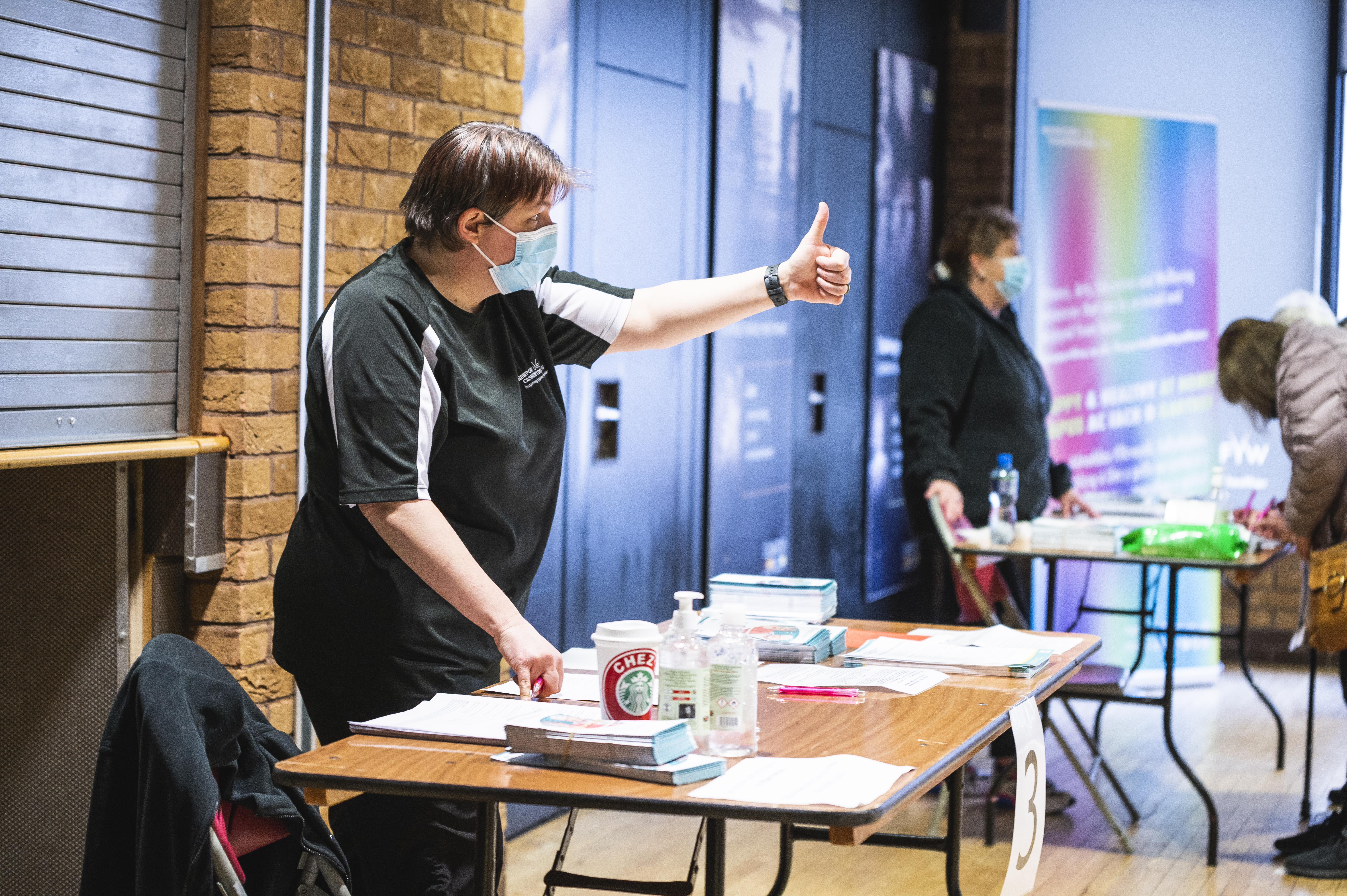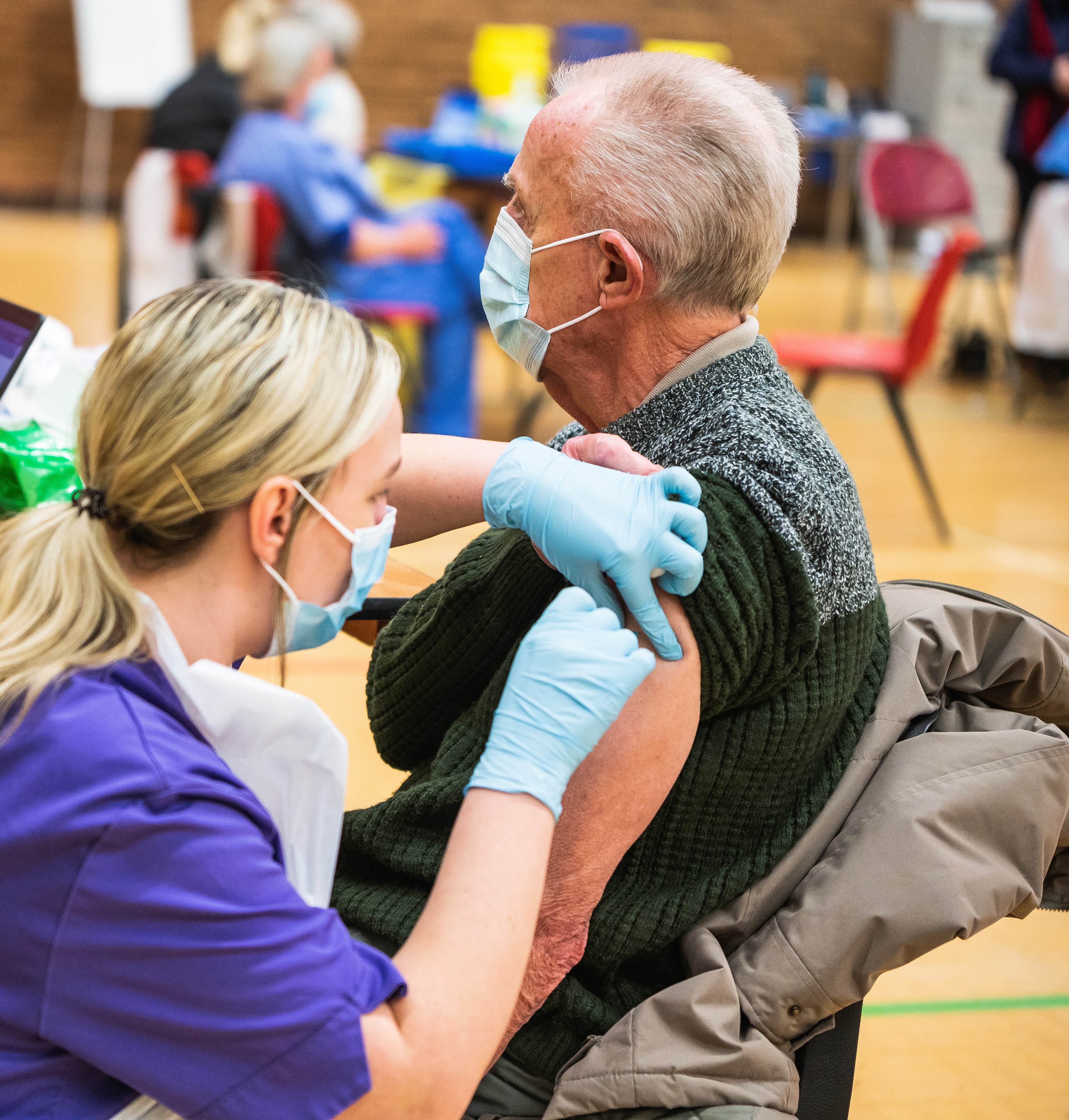 Despite its venues being forced to close due to current restrictions from the Welsh Government, Newport Live and its teams are still working hard to support the health and wellbeing of residents in the city.
The charitable trust is working with Aneurin Bevan University Health Board to operate a mass vaccination centre from Newport Centre. Usually a leisure centre supporting customers with being physically active, the centre is currently hosting the vaccination clinic with Newport Live staff supporting the NHS team. This contribution has resulted in over 250,000 people who have now been vaccinated across the health board.
In addition, Newport Live is further aiding the fight against the pandemic with Covid-19 testing taking place at Newport International Sports Village.
After supporting Wales' first post Covid-19 Rehabilitation Programme in the summer of 2020, Newport Live are once again supporting Aneurin Bevan University Health Board and Newport Exercise Referral Scheme (NERS) with a second rehabilitation programme at its facilities. The programme supports and aids the recovery of formerly ventilated COVID-19 patients post discharge and aims to help patients, both mentally and physically, with their recovery.
The Riverfront Theatre and Arts Centre, also managed by Newport Live, has been closed since March 2020 is currently being used to assist Gwent Coroner Service, hosting a Coroner's Court whilst the theatre is restricted from opening for live performances.
Meanwhile, whilst the organisation is unable to welcome people into its venues, Newport Live is still working hard to provide support for residents in the city. The fitness team are delivering online and live fitness classes with additional activities introduced to support those over 60 or who may require lighter intensity workouts. They also continue to provide their Happy and Healthy at Home resources, supporting users with tips, videos, activities and links to staying physically active and healthy as well as opportunities to be creative whilst they are at home.
Newport Live's Arts and Sports Development teams have delivered a programme called Share the Love to support people who may be more isolated, engaging them with getting creative and enhancing their wellbeing whilst at home. This will culminate in a display of public art in windows of the theatre and arts centre in the coming weeks. The Sports Development Team are also continuing to deliver support and activities to young people across the city, including their Alternative Education programme, supporting young people who find it more challenging to work in a mainstream school environment.
Whilst customers are unable to access the facilities, the current guidance permits elite and professional athletes to continue training and Newport Live is supporting the potential Olympians of the future with access to the velodrome track, Newport Stadium and other facilities in order to progress their training. The organisation has also expanded their outdoor programme to include under 18s tennis camps and access to the stadium track in line with current guidance.
Steve Ward, Chief Executive at Newport Live said "Whilst it is deeply saddening that we are unable to open our facilities to the public at the current time, it is a real privilege to partner with our colleagues at Aneurin Bevan Health Board to be able to support the vital vaccination rollout across Newport. I am incredibly proud of our team who have risen to the challenge of delivering the vaccination programme and are playing a key role in helping to fight the pandemic.
"I'm also very proud to be able to continue to support other programmes through the use of our venues including the coroner's court at The Riverfront and the development of Wales's elite athletes.
"Meanwhile, we are of course doing everything we can to support people at home with being physically active and creative. We know that these are vital to the health and wellbeing of our customers and people across the city and are working to inspire people to be Happy and Healthy at Home, providing opportunities to take part in exercise and arts activities in a safe and responsible way until we are able to welcome people back to our facilities."
As Newport Live is a non-profit distribution organisation and registered charity, the money the organisation makes is reinvested into the services and facilities they offer including supporting the local community through the delivery of projects and activities.