In May we are offering all customers a FREE Health Check!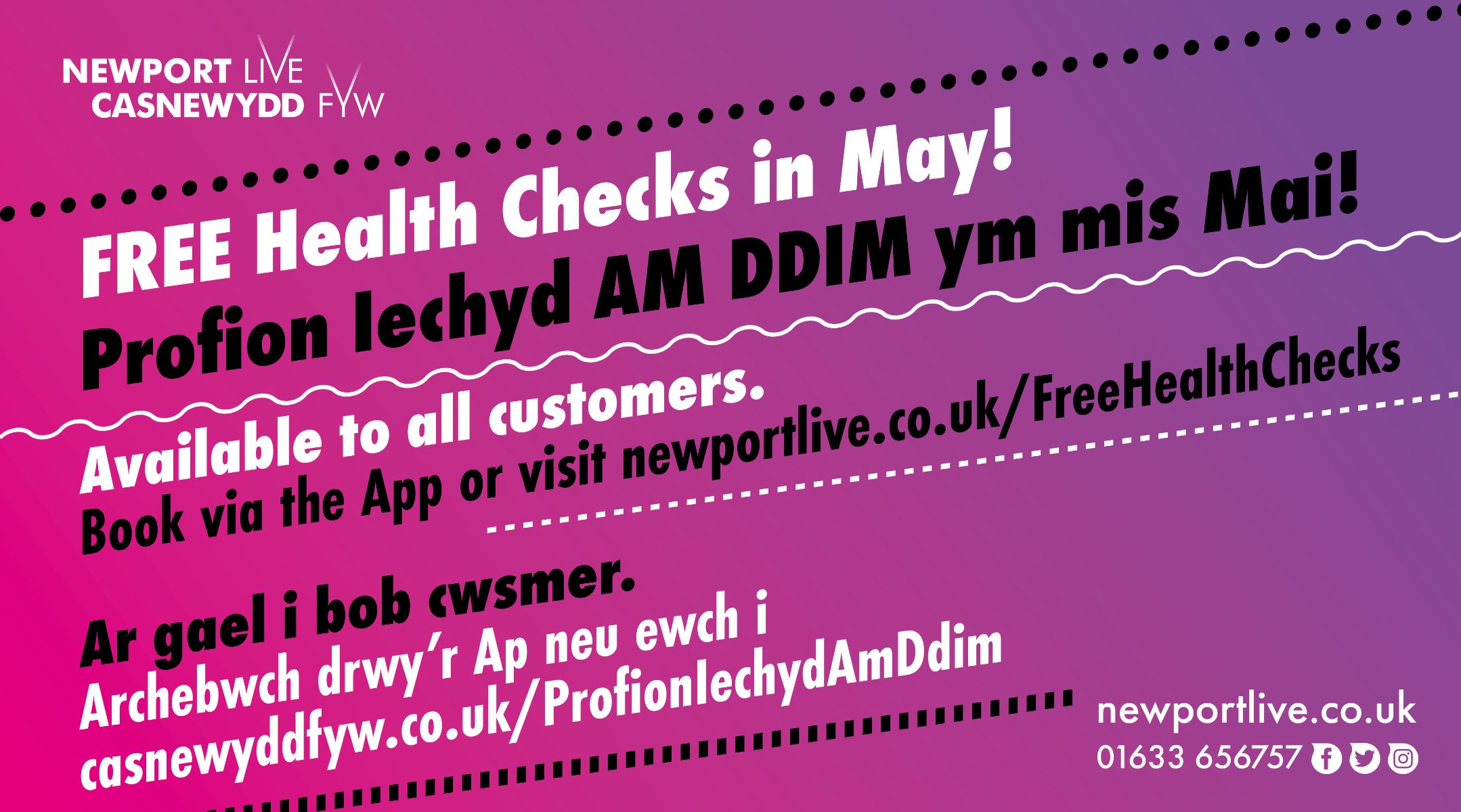 Since we've been closed, depending on your levels of physical activity, your goals, health, and fitness levels may have changed. In May we are offering all customers a FREE Health Check which are a great way to set a starting point for your fitness journey!
Health Checks are conducted by our fully qualified fitness teams using state of the art InBody and Tanita machines which measure a person's:
Weight
BMI (Body Mass Index)
Body Fat
Visceral Fat (Dangerous Fat Around Internal Organs)
Muscle Mass
Hydration Levels
Bone Density
The recorded body measurements are automatically uploaded onto Newport Live Healthy & Active App enabling you to keep track of your health status, manage your training programme and share your movement data with the fitness team to receive personalised training support.
Health checks are carried out at the following venues: the Regional Pool & Tennis Centre, the Geraint Thomas National Velodrome of Wales and at Newport Centre.
Health checks can be booked online and via the Newport Live App under 'book activities' which is located under 'gym support' or by calling 01633 656757.
Terms & Conditions Apply: Health Checks are available to all Newport Live customer from the 3rd – 31st May 2021. Only one health check per customer. Health Checks must be booked in advance via the Newport Live website, the Newport Live App or by calling 01633 656757. If you have a pacemaker or defibrillator fitted or are pregnant we are unable to conduct Health Checks due to the use of InBody and Tanita machines as part of the health assessment.