art on the hill
Each year in November Art on The Hill, a weekend long festival, celebrates Newport's creative community and their work. This year, the event runs from Friday 26 - Sunday 28 November. Here is what is taking place at The Riverfront:
Friday 26 November
Live at The Riverfront, 6 - 10pm
The Riverfront is proud to be launching Art on the Hill 2021 with a very special Live at The Riverfront event focused on supporting local talent in our area. Live at The Riverfront is a free live music and performance event set in a relaxed environment.
Performers will include fiddle player Kat Batchelor, acoustic folk singer songwriter Ronnie 3 Chords, recent graduate and winner of Open Mic UK 2021- Josh Hicks and more!
Ronnie has been writing and performing his own material for around 8 years, his music is mainly fingerpicking country folk blues based around real characters past and present some with a little humour. Josh's bio to follow.
Kat originally trained in England on violin, and moved to Cardiff to study Music at the University. During Uni, I fell in love with trad Irish music and Trad Welsh music, and now perform a variety of British Celtic and Irish dance tunes. Since graduating, I am now a member of several folk sessions and dance groups and enjoyed a busy career playing fast and furious Irish dance music and Pub gigs.
After picking up a mic aged 11 Josh quickly found himself hooked on singing. At school Josh sang with the gospel choir and micro jazz band. He performed at prestigious Castle Roc Festival at Chepstow Castle and Newport County FC Stadium. Whilst studying vocals at the Academy of Contemporary Music, Guildford Josh taught himself piano and songwriting. With an early passion for writing short stories his music exposes a sensitive artist. Through the MS Society Josh collaborated with Emeli Sande on his track 'Roses and Lavender' and sang lead vocals on charity NHS track 'Let's Say Thanks' from his bedroom during lockdown. Josh graduated with First Class BA (Hon) in music performance and went onto win OMUK. Scouted by Music Gateway's Head of A&R Josh continues to develop as an artist, working with top producers and topliners honing his craft. Josh aims to release his own music in early spring 2022 and aspires to be signed to a record label.
Saturday 27 November
Free Craft Market, 11am - 4pm
The Riverfront will showcase local artists and craft makers with a free craft market throughout the downstairs foyer area. Come along, explore the wonderful handmade crafts on display and pick up some early Christmas presents!
There will also be a mixture of free and paid workshops running including Quirky Birds Needle Felting, Play Writing and a Mindful Movement Workshops. Information and booking links for these workshops can be found at the bottom of the page.
Meet the exhibitors
Inside Out Cymru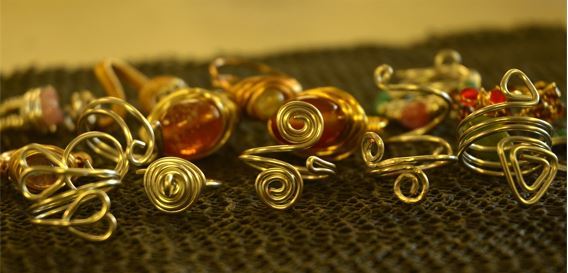 Inside Out Cymru will be selling small items including wire jewellery, bead and crochet decorations. The items have been made by the members of IOC's/Riverfront's Craft Class with Lisa Floyd. Profits will be donated to the Inside Out Cymru/Riverfront Newport workshops.
Tommelise Danish Design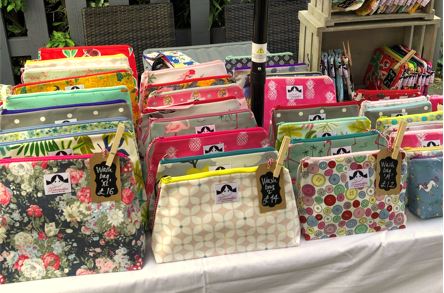 Tommelise Danish Design make and sell make up bags, wash bags, messenger bags, tote bags and purses in oilcloth.
The Newport and Usk Vale Lions Club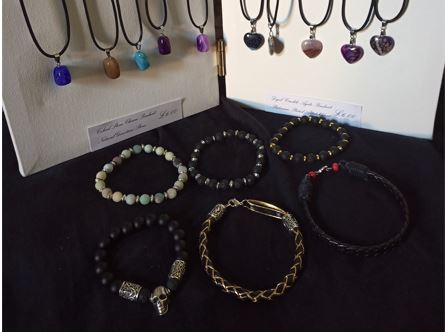 The Newport and Usk Vale Lions Club will be selling a selection of handmade bead and precious stone bracelets and necklaces. All profits from the items sold will go to the Newport and Usk Vale Lions Club.
Lisa Goodwin-Andrews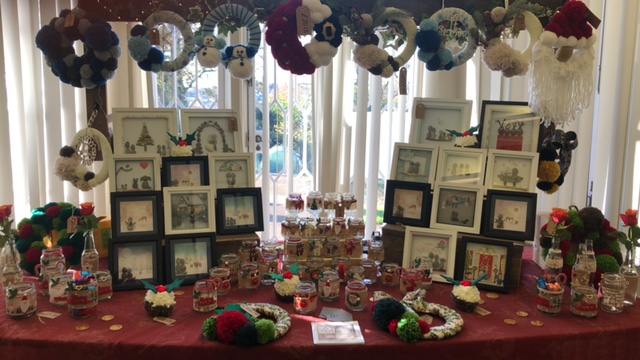 Lisa will be selling hand crafted Framed Pebble pictures, Pom-Pom Wreaths and tealight sweet jar holders.
Ayoka Design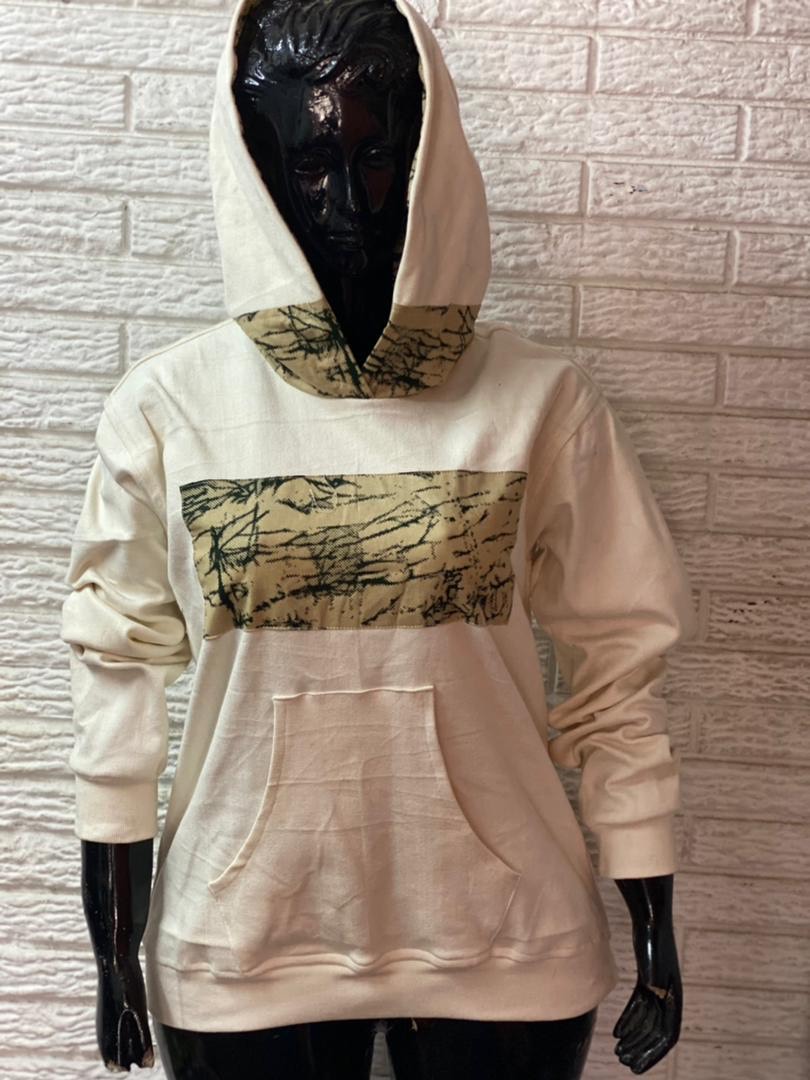 Ayoka Designs use locally produced cotton from the Ivory Coast woven in the traditional way by local weavers. They pay fair trade prices for the whole process to boost the local economy. In addition, they give 50% of our profits to local children's educational charities, both here in Newport and in the Ivory Coast.
In the Ivory Coast they produce the school uniforms free of charge and cover school fees for nursery children. In Newport they will be providing English tutors for asylum seekers' children.
Shannon Mulligan
Shannon sells hand painted canvases, light me up bottles, baubles and glitzy glasses. All items are hand painted making them unique.
Sunday 28 November
11am - 4pm
Our Quirky Birds Needle Felting workshops will continue along with other workshop opportunities we will be sharing more about very soon.
Art on Display
Throughout the weekend our Mezzanine Gallery will be displaying the RED SHOES Poster Archive. The aim of the archive is to help preserve the social history of people powered movements and campaigns by collecting and displaying inspiring images which reflect both contemporary and historical struggles for progressive social change and equality.
Find out more about this exhibition
CONSUMERSMITH's iconic artwork May love be what you remember most will also be on display on the first floor. Created in 2020, the piece stands as a memorial for life lost in recent times. The Riverfront is currently selling prints of this artwork in order to raise funds for future community art projects.
Find out more about this exhibition
The Riverfront's windows will once again be transformed into gallery spaces and will be full of artwork from local creators. We will be sharing more information about this very soon.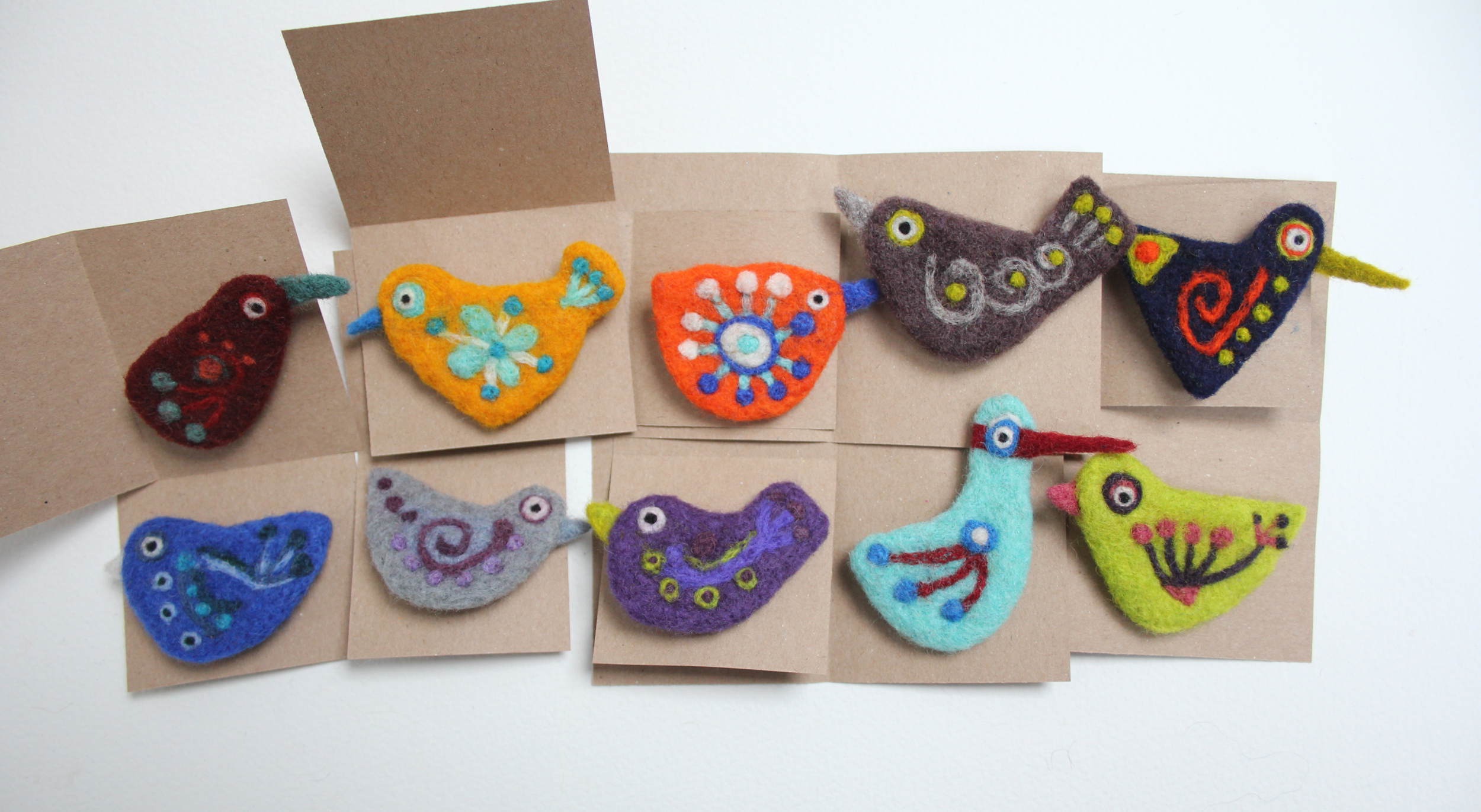 Quirky Birds Needle Felting Workshop
Saturday 27 and Sunday 28 November 11am – 1.30pm
Age: 14+
Needle felt a quirky bird brooch with artist/maker Ruth Packham.
You will spend a pleasant hour and a half creating a delightful, colourful, wool brooch using British wool fibres.
Ruth will guide you through the process and advise on design if needed, she will have examples to give you some inspiration too.
No experience necessary but please bring your glasses for close work if you need them!
Book Now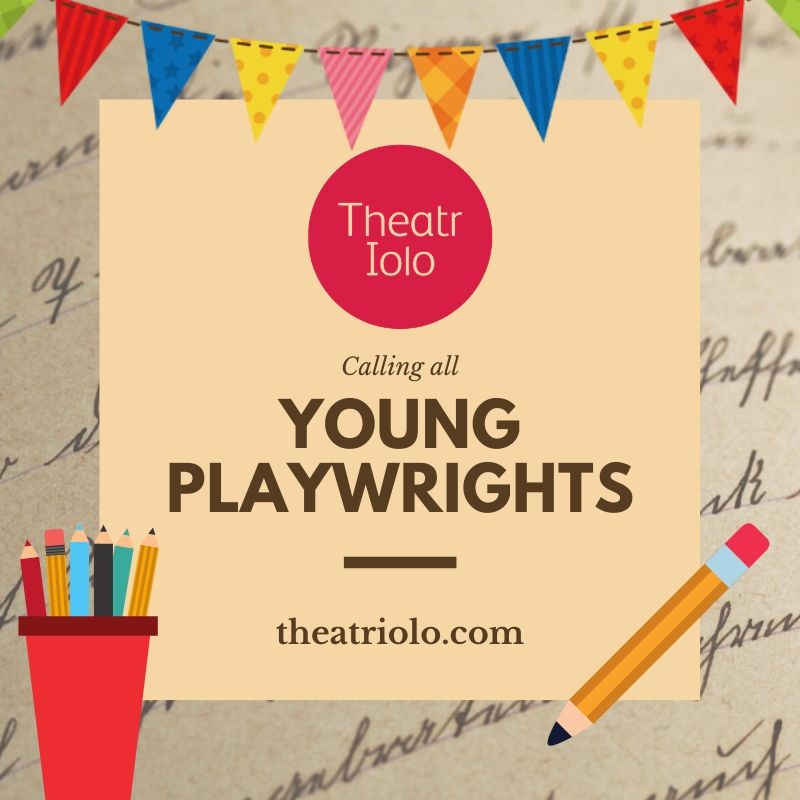 Introduction to Playwriting Workshop
Saturday 27 November
Age: 9 - 11
Free Playwriting Workshop run by Theatr Iolo to encourage children's imaginations to tell stories and helps them to explore themes that they are excited and passionate about.

This workshop is to give children the skills and encouragement to write a play which they can enter into the Theatr Iolo Playwrighting competition.

Book the Welsh Language Workshop
Book the English Language Workshop
This workshop is free to attend as part of Theatr Iolo's Fair Saturday activities. Fair Saturday's mission is to promote a world that is more virtuous, fair and aware of people's needs through arts and culture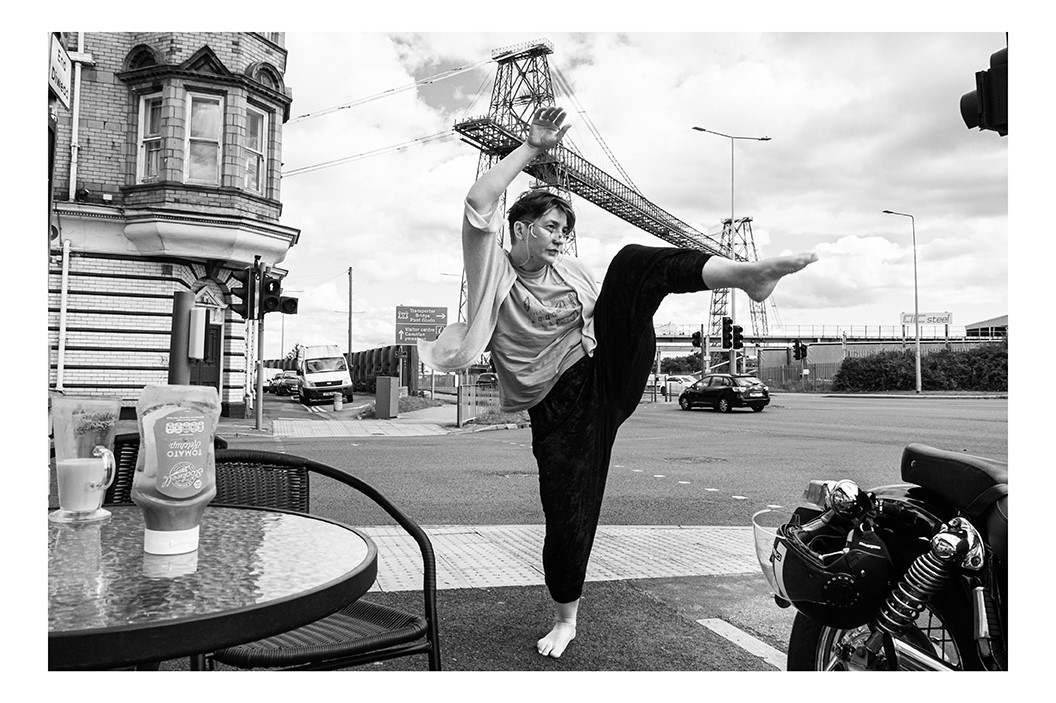 Mindful Movement Workshop
Saturday 27 November, 1-3pm
Age: 12+
Designed especially for the day Anna and Katie will lead you through a series of gentle guided movement and visual art practices, incorporating the elements that are in tune with the seasons and nature.
Anna and Katie have a wealth of combined experience in dance, art and theatre, as well as creative therapeutic practice for wellbeing and restorative exercises to soothe, relax and unwind.
Find out more about them at www.creativeexpressionforyou.co.uk
Book Now
Art on the Hill on social media
Stay up to date with all the fantastic events taking place for Art on the Hill across Newport by keeping an eye on their Facebook page.
AOTH Facebook page