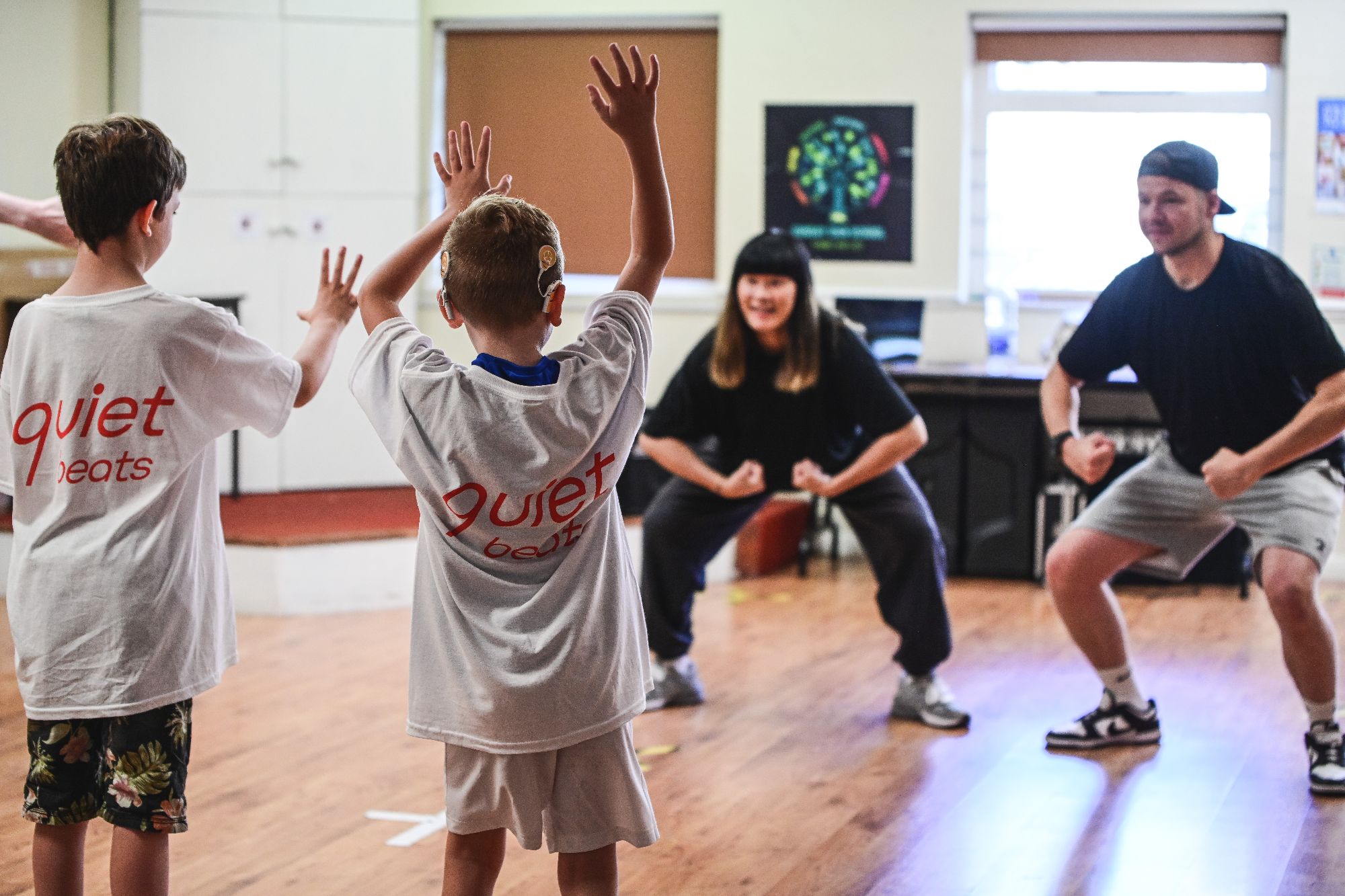 Jones the Dance are excited to invite you to join a special taster session of our trail blazing Quiet Beats workshops which we will be running across South Wales this November and December.

The sessions will be run by a leading Welsh Dance Artist Amber Howells and supported by BSL writer and performer Sarah Adedeji.

We want to use these sessions to meet with the wider young d/Deaf community in South Wales and to test the need for us to develop our Jones the Dance Young Company in other places.

We will create opportunities for you to thrive in dance in an environment that understands potential barriers and does its best to remove them, giving you as much chance to succeed as your hearing peers.

Through these sessions you will:
be valued and encouraged to reach your potential.

have a chance to explore your personal creativity with a leading dance artist.

build physical confidence

meet and build friendships with other d/Deaf young people in your area.

be encouraged and supported to find other dance opportunities that could suit you in the local area if you so wish.

encouraged to join our young company and to be enabled through travel bursaries to join regular sessions where possible.

You will also have a lot of fun!

No experience is necessary. We support all members of our young company, and those taking part in these taster sessions to thrive at their own level in a supportive, happy environment.

All Quiet Beats workshops will be supported by an experienced interpreter and d/Deaf awareness will be central to how we run the sessions.

The first hour of the session is for everyone to try and then anyone who is older or who wants to carry on to learn more choreography can stay for the whole time.
The sessions will be on Saturday 2nd December:
2-3pm (7-16yr) Welcome games and dancing- getting to know each other

3:15-5pm (11-16 yrs) older ones stay on for more dance and choreography
The sessions are free to attend but you need to book them via this Jones the Dance Website: https://www.jonesthedance.com/workshops
Please get in touch if you have any questions:
Kama (producer) info_and_admin@jonesthedance.com
Amber (Dance Officer) quietbeats@jonesthedance.com