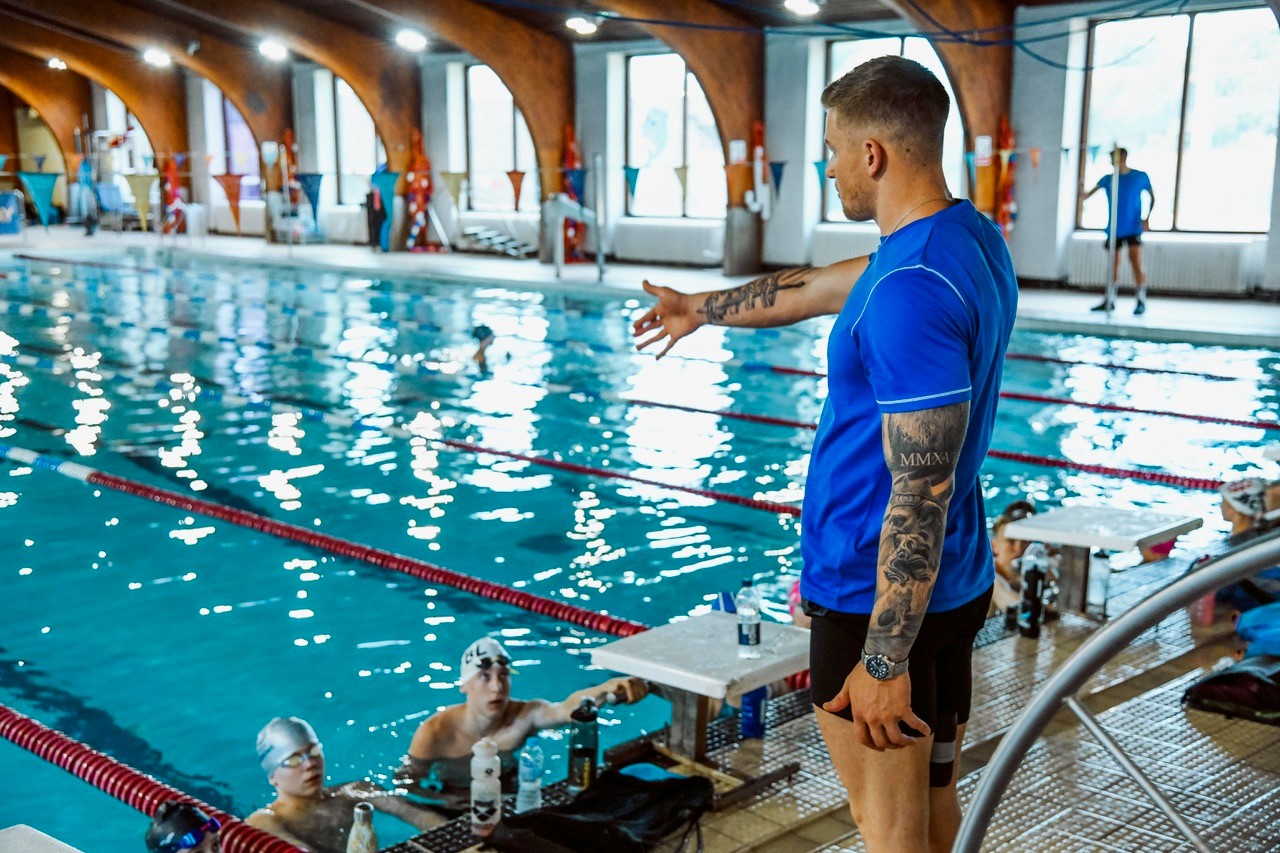 This summer triple Olympic Gold medallist and World Record Holder, Adam Peaty MBE is touring the UK inspiring young swimmers up and down the country. As part of his AP Race Clinics tour he will be visiting the Regional Pool and Tennis Centre in Newport as well as 9 other sports centres in England and Scotland with his AP Team including swimming coaches, strength and conditioning coaches, sports psychologists, team managers and talent development specialists.
It will be his first face to face tour since the start of the Covid-19 pandemic and he is fired up to inspire the next generation of athletes looking to follow in his footsteps. "It means a lot to me to be able to inspire younger athletes as I know that when I was young, I always looked up to the elite swimmers at the time, and the positive impact I can have on them is so powerful".
The team has created a motivating day bringing together support for both athletes and parents to have the best experience possible on their swimming journey. Across an entire day, swimmers will spend time honing their skills in the pool as well as building their fundamental land skills. Swimmers will also have a session with Adam's performance psychologist and will enter "the mind gym", sharpening up their mental skills to become a more focussed and driven racer.
Alongside three swimmer stations, there is a new addition for the 2021 tour, with the aim of giving parents some supportive insights from the world of swimming and athlete development. Everyone will then come together for the final part of the day where Adam will explore his journey up to 2021 as well give swimmers and parents the chance to ask any questions they may have.
Steve Ward, Chief Executive for Newport Live who run the Regional Pool and Tennis Centre said "It is fantastic to be able to welcome Adam and his team to our facilities. It was thrilling watching his success in Tokyo and we know he will be an inspiration to the next generation of swimmers attending the race clinics in Newport."
The team will be covering more than 1500 miles in 10 days and with restrictions lifting just in time and clubs up and down the country looking for hope following 18-months of struggle, the tour will hopefully be a much needed boost for the swimming community. To find out more about Adam and The AP Race Clinics story, head to https://clinics.aprace.club/story