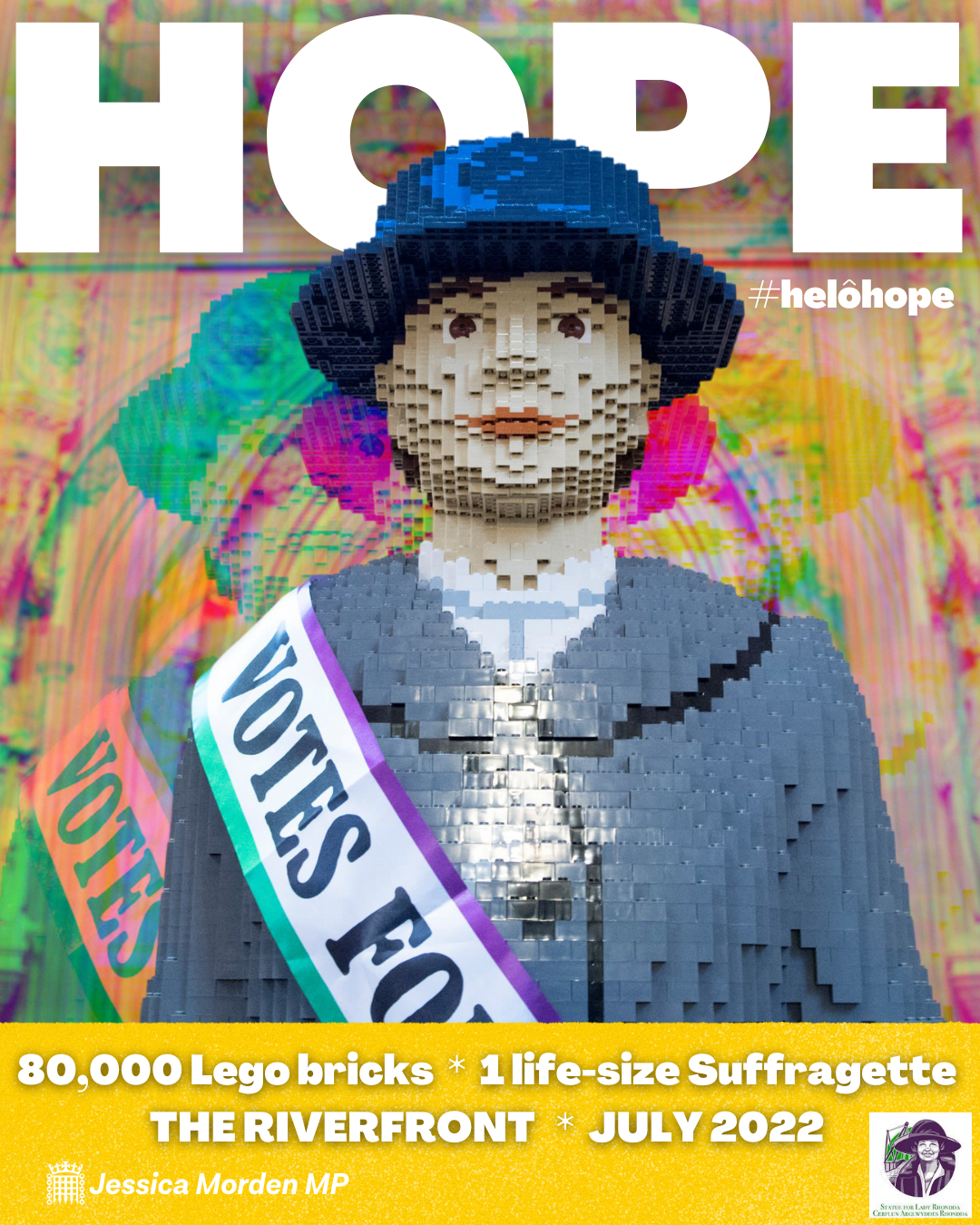 Made up of 80,000 Legos, Hope is a life-size Suffragette who is touring the country to raise awareness of democracy. Hope will be on display in The Riverfront's foyer throughout July 2022.
On Saturday 2 July from 10-11am the Statue For Lady Rhondda Steering Group will welcome the amazing Hope to Newport for her July stay with an official unveiling and fundraising event.
This event is the first of a series of events running throughout July, all with the aim to raise funds for a statue for Newport's very own suffrage hero – Lady Rhondda.