Most Mondays, Tuesdays and Wednesdays (excluding bank holidays), The Riverfront screen a broad range of films from around the world in the intimate studio theatre. We also try wherever possible to also have matinee screenings.
Cinema tickets are £5.50 each with reductions at £5.50/
We have a special half-term treat for you!

All tickets just £2.50
Monday 19 February at 11am, 1.30pm & 4pm
Tuesday 20 February at 11am, 1.30pm & 4pm
Wednesday 21 February at 11am, 1.30pm & 4pm (Relaxed Screening)
Friday 23 February at 11am & 1.30pm
Saturday 24 February at 11am, 1.30pm & 4pm
Running time - 103 minutes
Director – Paul King
Starring - Ben Whishaw, Hugh Grant, Hugh Bonneville
Paddington, now happily settled with the Brown family and a popular member of the local community, picks up a series of odd jobs to buy the perfect present for his Aunt Lucy's 100th birthday, only for the gift to be stolen.
There will be a special relaxed screening on Wednesday 21st February at 4pm.
Everyone is always welcome to attend any of our family films and shows. However, this screening inparticular will be relaxed and autism-friendly. This means our theatre lights will be left on, sound levels will be reduced and we will not be screening any adverts or trailers before the film.
If you did want to talk to us before booking or if you have any specific requirements you need to discuss please give the box office a call on 01633 656679.
Our regular cinema strand returns!
ALL THE MONEY IN THE WORLD (15)
Monday 26th February at 7.45pm
Tuesday 27th February at 7.45pm (Subtitled)
Wednesday 28th February at 1.30pm
Wednesday 28th February at 7.45pm
Director - Ridley Scott
Starring - Michelle Williams, Mark Wahlberg, Christopher Plummer
The story of the kidnapping of 16-year-old John Paul Getty III and the desperate attempt by his devoted mother to convince his billionaire grandfather Jean Paul Getty to pay the ransom.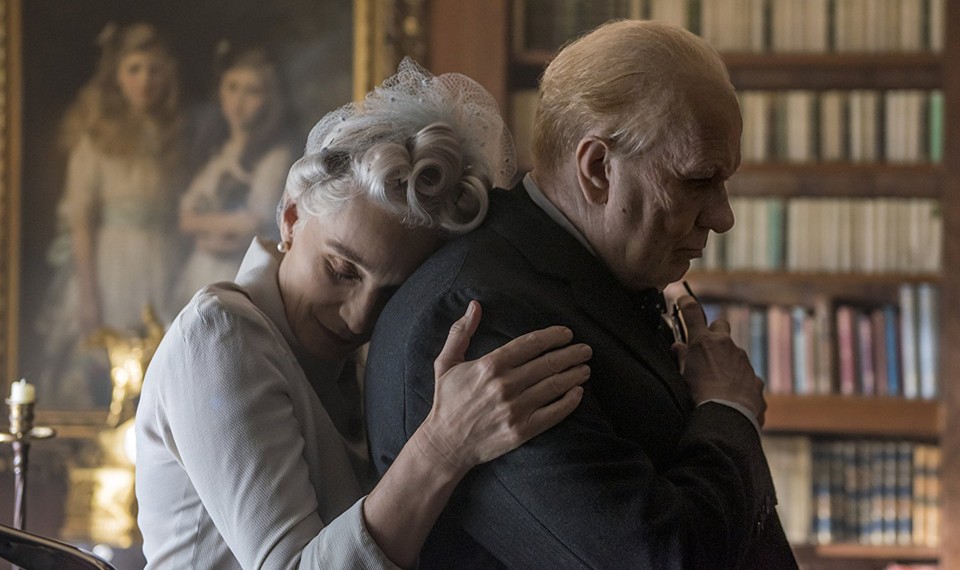 DARKEST HOUR (PG)

Monday 5th March at 11am, 1.30pm & 7.45pm
Tuesday 6th March at 7.45pm (Subtitled)
Wednesday 7th March at 7.45pm
Director - Joe Wright
Starring - Gary Oldman, Ben Mendelsohn, Kristin Scott Thomas
Within days of becoming Prime Minister of Great Britain, Winston Churchill (Gary Oldman) must face one of his most turbulent and defining trials: exploring a negotiated peace treaty with Nazi Germany, or standing firm to fight for the ideals, liberty and freedom of a nation.