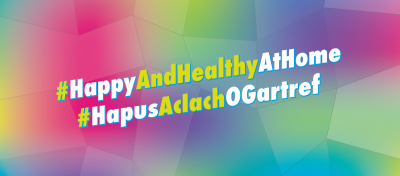 Happy and healthy at home
Physical activity, exercise, keeping fit and engaging people in the arts and creativity are central to all we do here at Newport Live. If you are looking for activities to keep you occupied at home, this page is full of resources to help you to stay fit and healthy, support positive physical and mental well-being and inspire creativity.
For the latest activities and resources make sure you follow us on social media, subscribe to our mailing lists and visit the Newport Community Hub (which can be accessed at the very top of this page) to find out what other local organisations are up to.
happy and healthy at home resources