Share the Love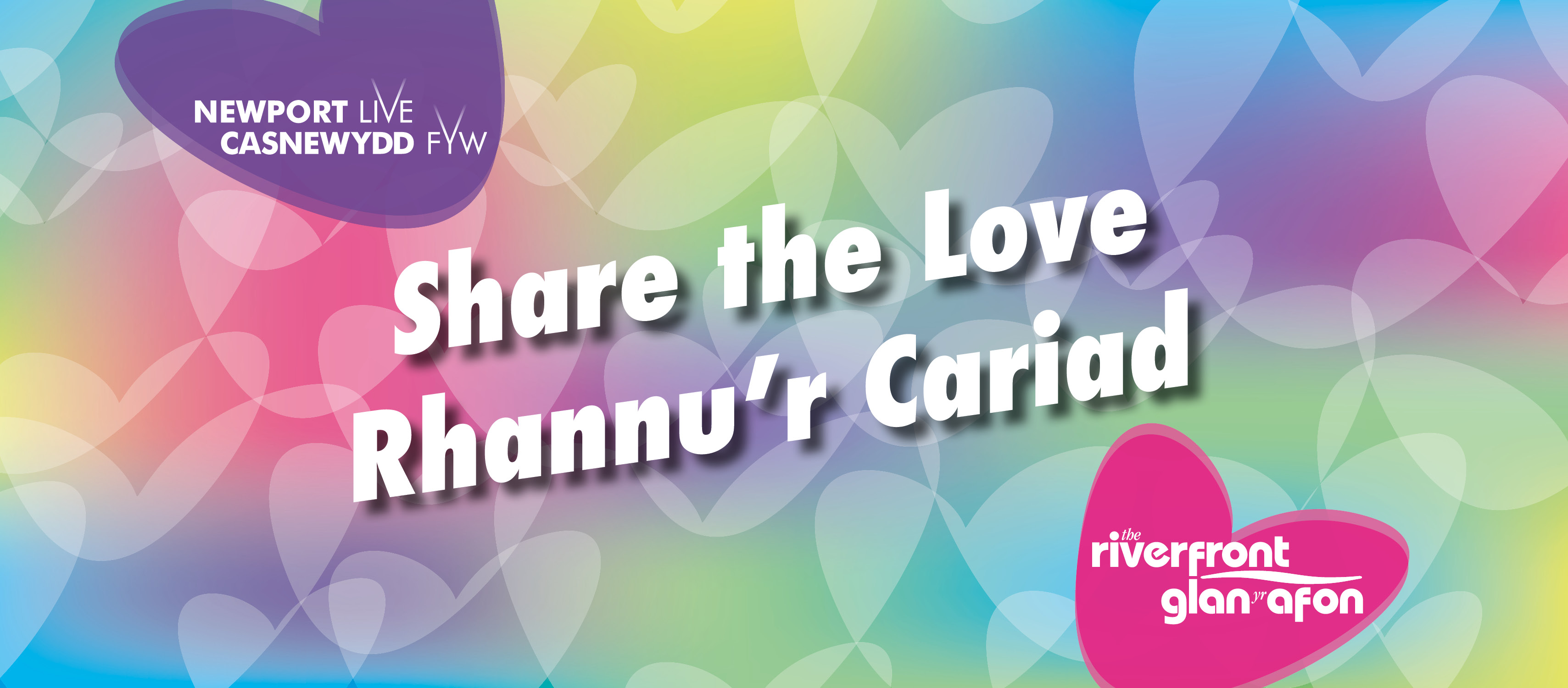 During this challenging time, we want to help everyone keep happy and well and share love and kindness throughout Newport.
To Share the Love throughout Newport, between St Dwynwen's Day and St Valentine's Day we're sending wellbeing packs to support people who are isolated to help them get creative and stay active.
Below there are lots of links which can be enjoyed by recipients of the packs but there's also loads of fantastic ways for everyone to get involved; including some activities from some of our partners across Newport who are helping us to Share the Love.
Share the Love is a project that is being run by Newport Live's Art's and Sport's Development teams and has been made possible thanks to the donations received from our members and customers as well as funding from Sport Wales. To find about more about how you can support us and projects like these visit our Support Us page.
If you know someone who you think would benefit from receiving a wellbeing pack, please contact Sally-Anne Evans at sally-anne.evans@newportlive.co.uk.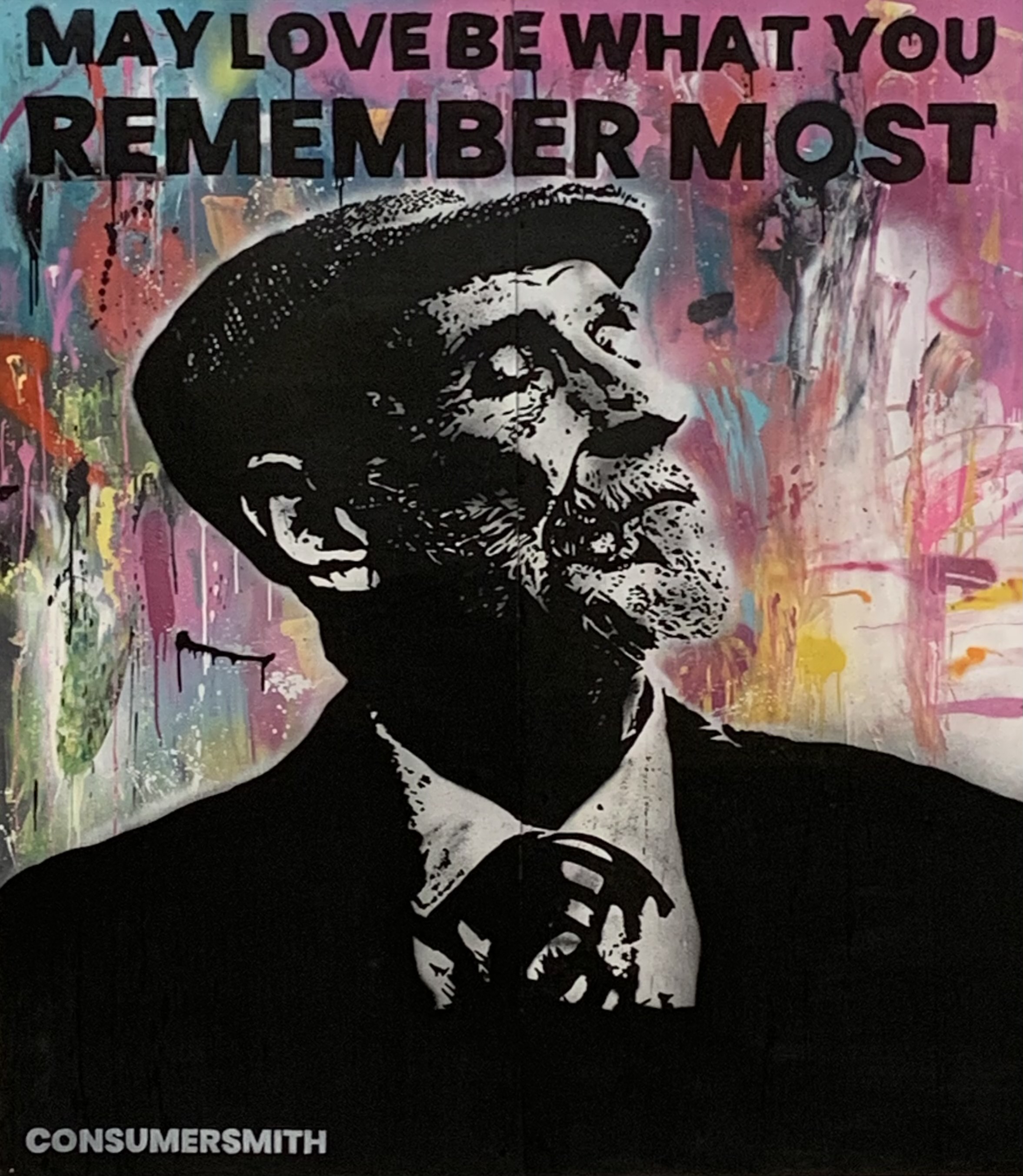 Wellbeing and Inspirational Videos
Newport Live has digital physical activity and wellbeing sessions for various levels and abilities including;
· Low Intensity Training
· Tai Chi
· Yoga
· Zumba
Newport Live will also be running daily low intensity classes on Zoom from February.
Happy & Healthy at Home Fitness Playlist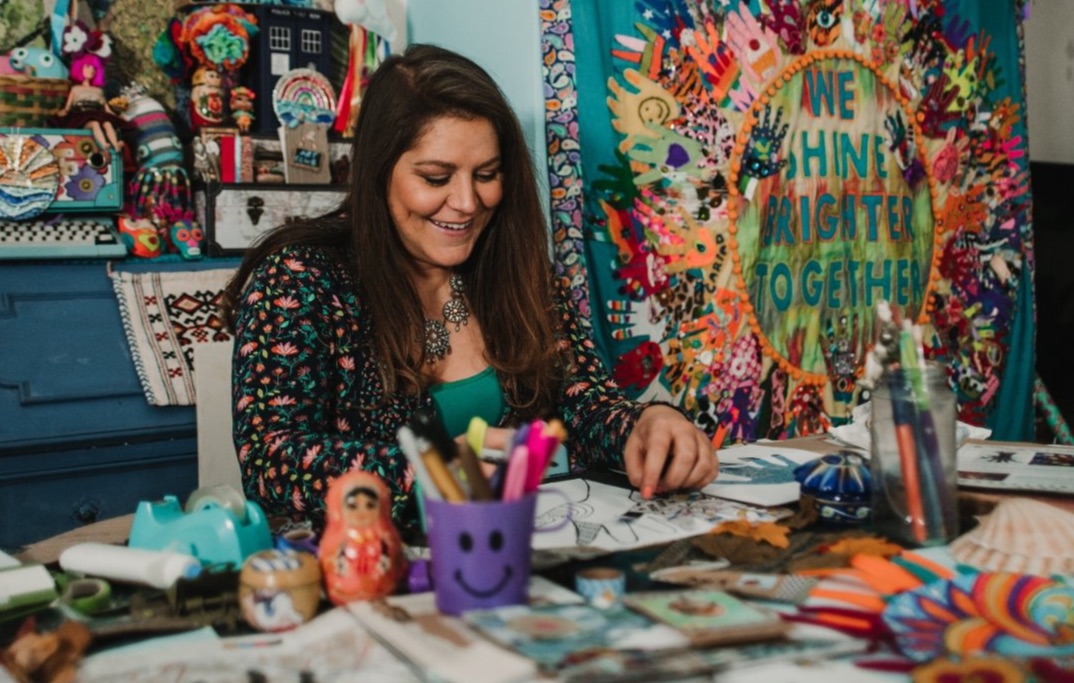 Art Club with Naz
Join Naz of Ziba Creative, who you may recognise from her craft tables at The Riverfront during Big Splash and Art on the Hill, as she shares some wonderful simple creative projects on her YouTube channel.
Watch her videos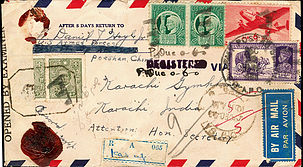 Happenus
Local theatre group Tin Shed have launched Happenus, a trilogy of socially distanced joy filled happenings. Join in and take part in Twinning, a project about making new connections that asks you to find your address twin and write them a letter.
www.tinshedtheatrecompany.com/happenus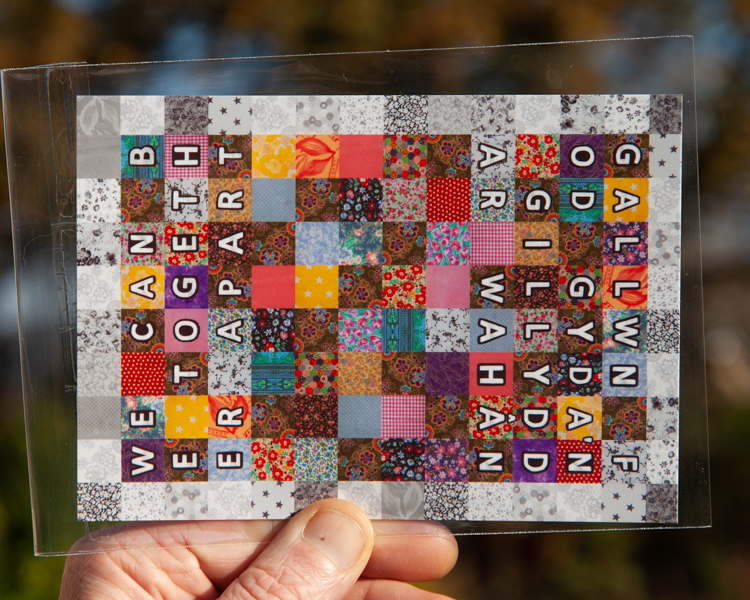 We Can Be Together Apart / Gallwn Fod Gyda'n Gillydd Ar Wahân (2020) - Kate Mercer
Kate Mercer invites you to join her in spreading a little love and hope through people's letterboxes this lockdown. Postage paid - all you need to do is write a message to someone you can't see in person pop it in the post! You might just make someone's day.
"During the first lockdown I cared for my terminally ill mother - it meant I had to move away from family and friends to live with them and shield from the virus. It was tough. It made me value time spent with others more, in real life and online. I wanted to find a way to find a way of making artwork that could travel any distance to bring people together - touched by one person before being sent to another. Now I am back in Newport, I have left postcards in places for people to come upon incidentally, to take home and send. It is a joy to enable others to send messages to people who can't see each other in person."
Kate Mercer is a visual artist living in Newport who uses a range of processes to explore ideas around memory, identity, and perception. Her work is held in private and public collections including Amgueddfa Cymru (National Museum Wales in Cardiff).
Along with fellow artist and photographer Sarah Goodey, Jenny Fallon, Jo Sutton, Kate is one of team of volunteers behind Celf Ar Y Bryn Casnewydd / Art On The Hill Newport– an open house and open studio arts trail on the west side of Newport in partnership with Cwtsh Arts Centre. She is a member of Phrame Wales and helps run #ARTSNEWYDD - promoting artists and their work from Newport and the surrounding area.
Visit her website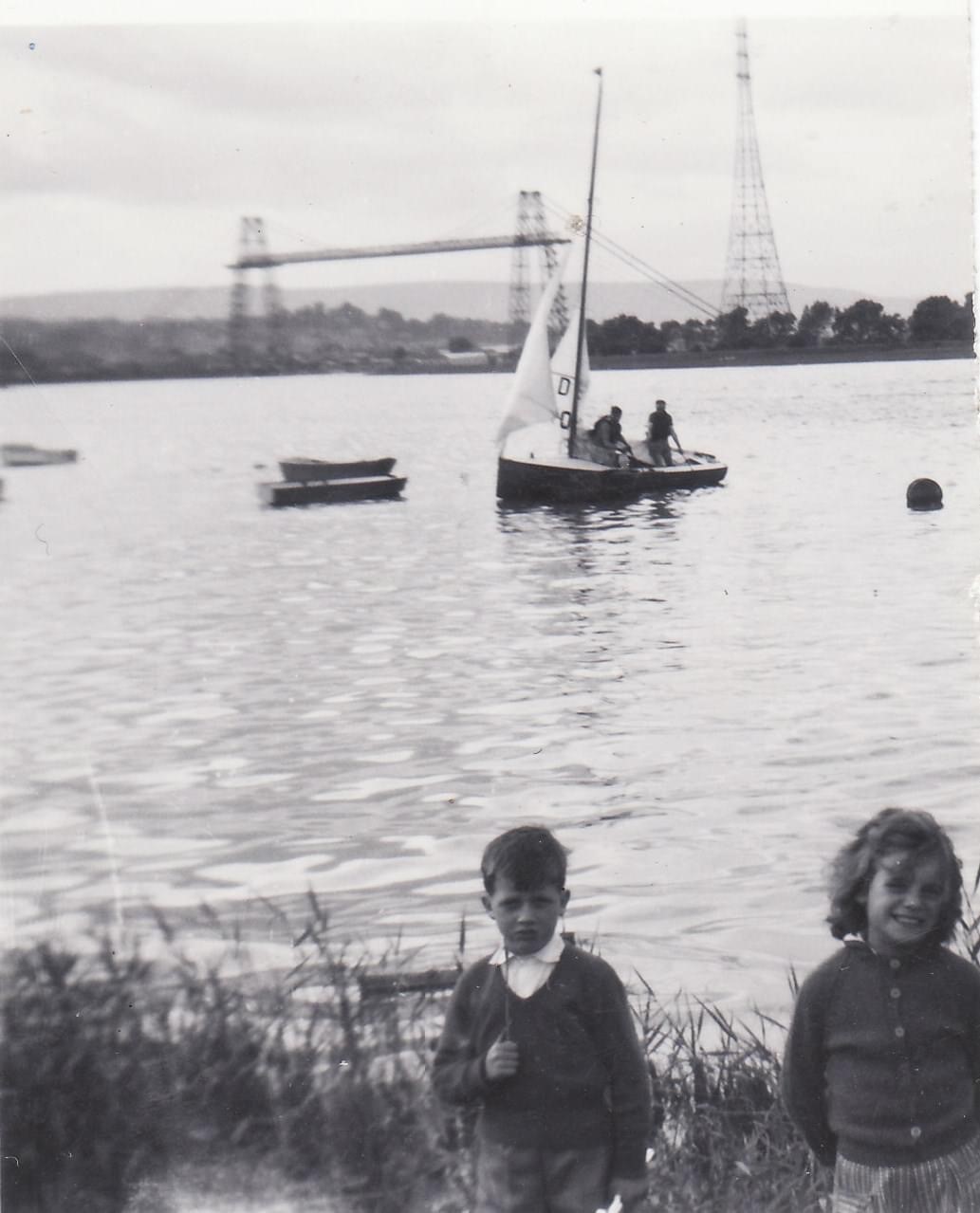 Memories of the Transporter Bridge
Rudyard Kipling once said "if history was taught in the form of stories it would never be forgotten", personal stories are at the forefront of our interpretation plan for the Newport Transporter Bridge and we need your help.
Do you remember riding the gondola when you were a child? Did you run along the top walkway to get to a game in Coronation Park? Or maybe you used the bridge daily as a commuter or had a relative who worked on the bridge?
We want to see your photographs and hear your memories. Be a part of the history of the bridge by contacting Emma on emma.newrick@newport.gov.uk or follow us on social media @NpTBRidge.
Photo of Mike McNarmara and his sister Blanche in 1962.
Folk on the Footbridge
Each day hundreds of people cross the river Usk using the city footbridge. Children on their way to school, commuters, families going shopping, cyclists, runners and people meeting friends at nearby coffee shops and restaurants. The Folk on the Footbridge project wants to see your photographs, artwork, poems and personal stories linked to the river and this iconic bridge. Get in touch via social media @folkofthefootbridge on Instagram, and on Facebook.
Happy & Healthy at Home
Visit the Newport Live Happy & Healthy at Home for a range of resources to support your mental and physical wellbeing, provide entertainment and keep you connected with the arts at this difficult time.
Visit the page
Ballet Cymru
Ballet Cymru will be running 5 weeks of adult ballet classes online in the Welsh and English language from 22nd February until 22nd March.. For more information and to book a place please contact Louise: louiselloyd@welshballet.co.uk.
Calendar of Kindness
Each day throughout February we challenge you to complete a different activity linked to kindness and wellness!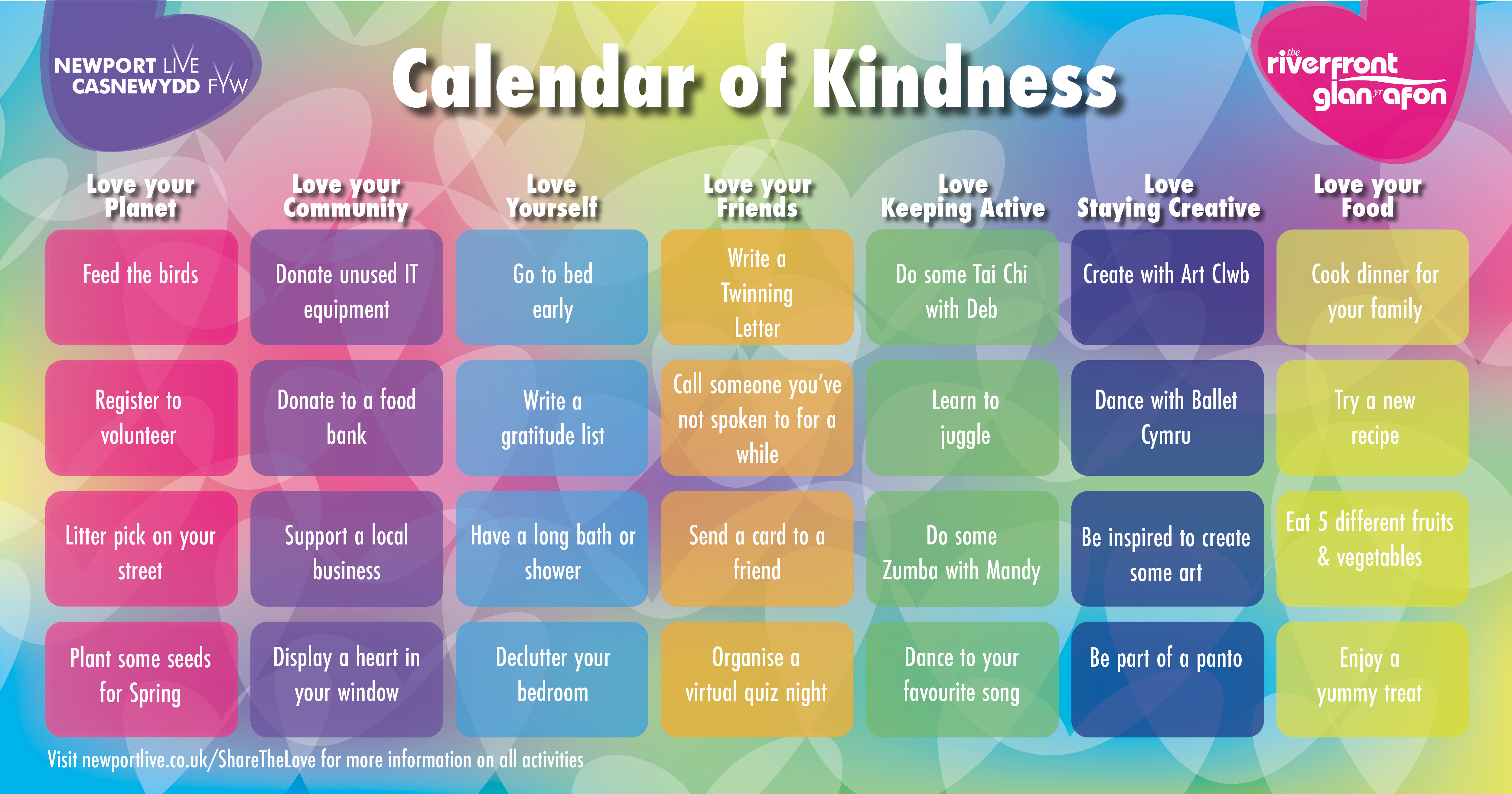 Support
There are a number of organisations you can contact if you need supporting including: