The Riverfront Theatre and Arts' programme of innovative theatre.
The aim of this programme is to curate a range of performances that are a mix of inspiring, emerging or challenging work that seeks to further develop the arts and culture audience within Newport.
The Reflekt programme consists of developmental work, contemporary dance, impactful dramas, performances with topical themes, comedy and so much more; all of which aim to encourage the audience to "reflekt".
We have a passion to support and develop the arts scene within Wales and providing a platform for artists and theatre companies. Reflekt enables us to continue building on our existing relationships, provides opportunities and supports the growth of arts and culture in Newport and the wider community.
Reflekt is the start of what we would like to be the home of innovative theatre in Newport, a space for artists with specialities across artforms to showcase their work, whilst also being a home to an audience who seek to engage, experience and immerse themselves within the arts and innovative theatre.
Reflekt Performances Coming Up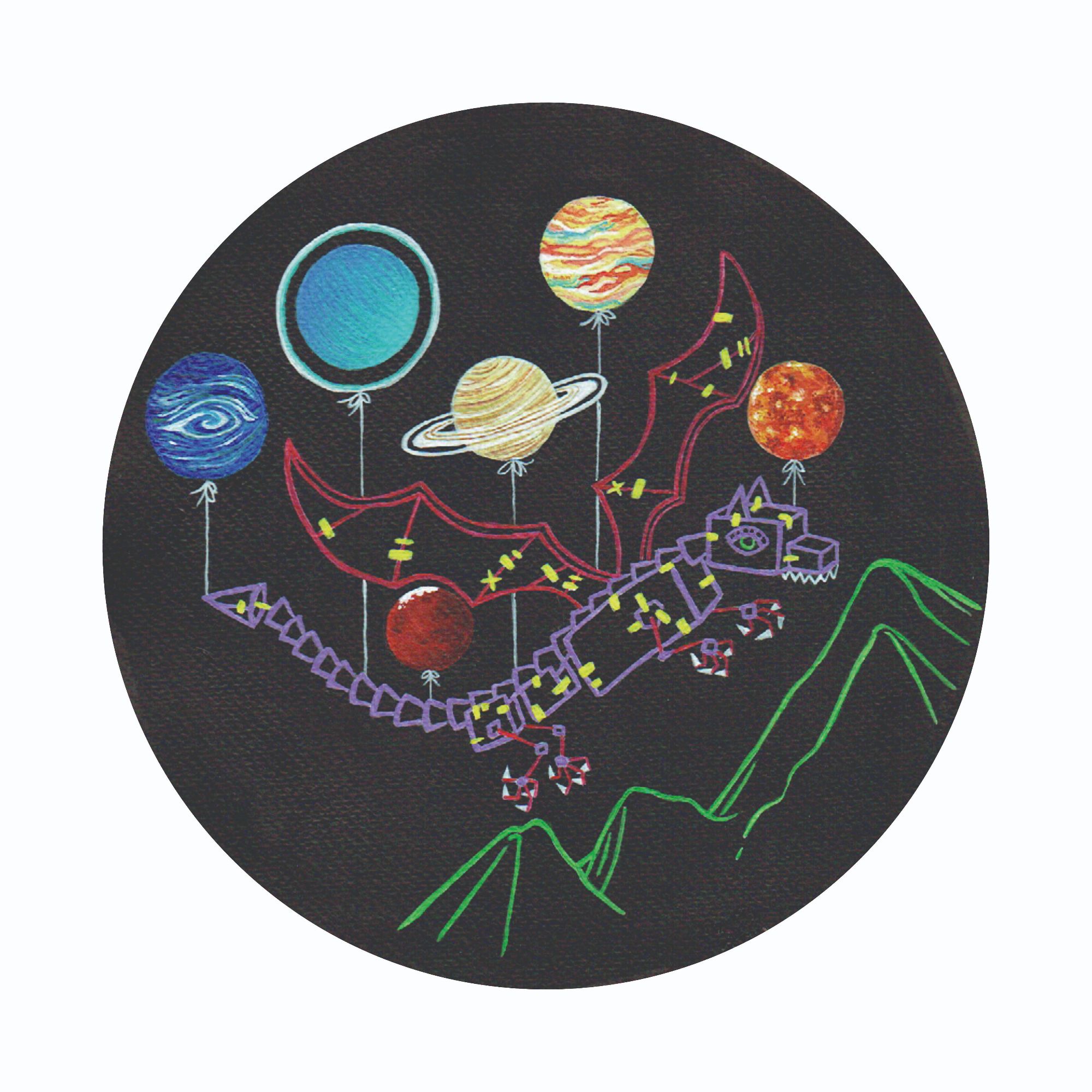 Hummadruz: When The Dragons Come Back & The Planets
Up to the Solar System and back down to Wales! Hummadruz, The Black-Light Theatre of Wales, presents the world premiere of two fantasia like stories set to music, 'The Planets' and 'When the Dragons came back to Wales.'
Date: Thursday 16 November, 7.30pm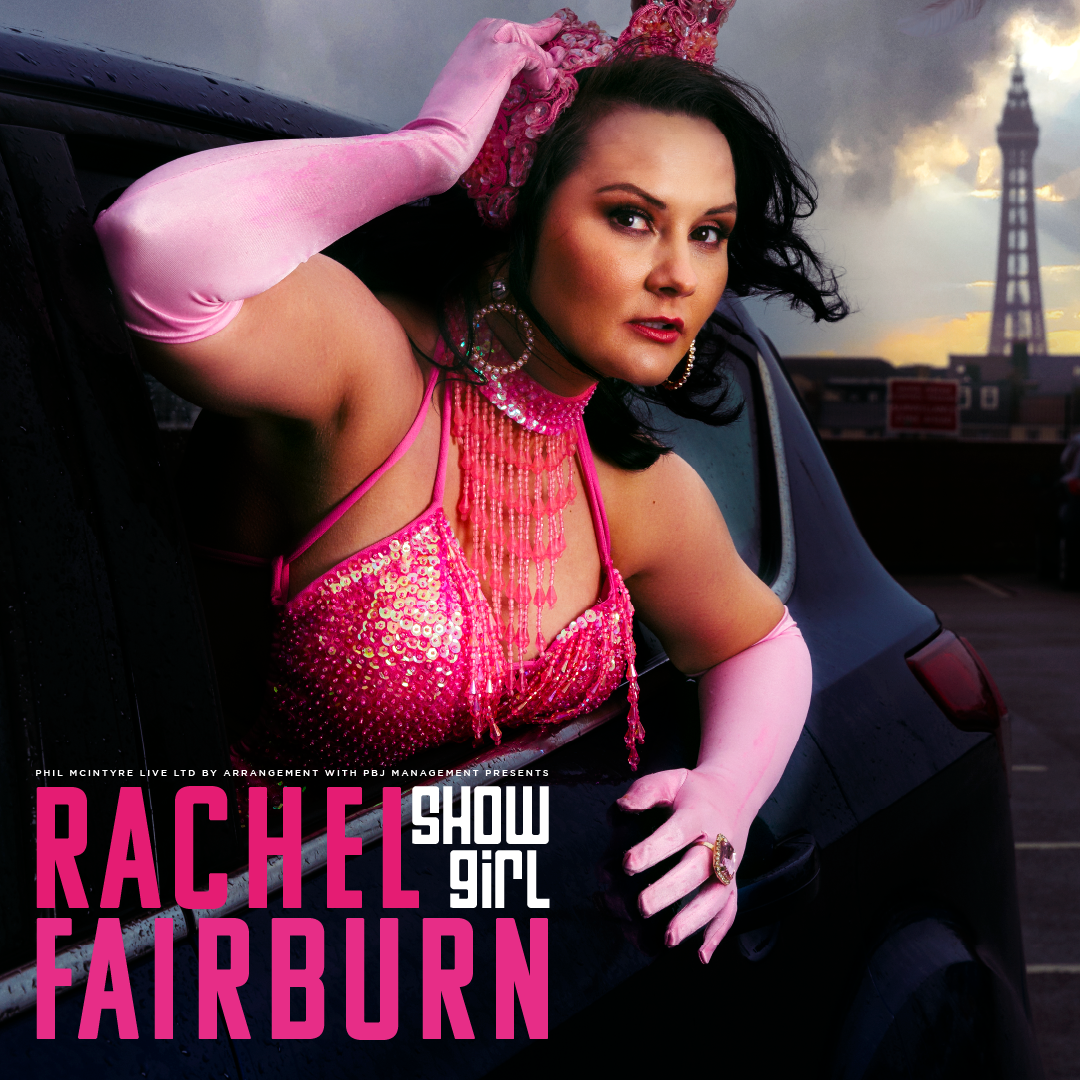 Rachel Fairburn - Showgirl
Rachel will be casting her acerbic eye over everything from your children to her pretentious new alcohol-free life (accurate at time of writing). She's worried though. Has she mellowed a bit? Catch her before she disappears to the countryside with only joss sticks and taxidermy for company.
Date: Saturday 18 November, 7.30pm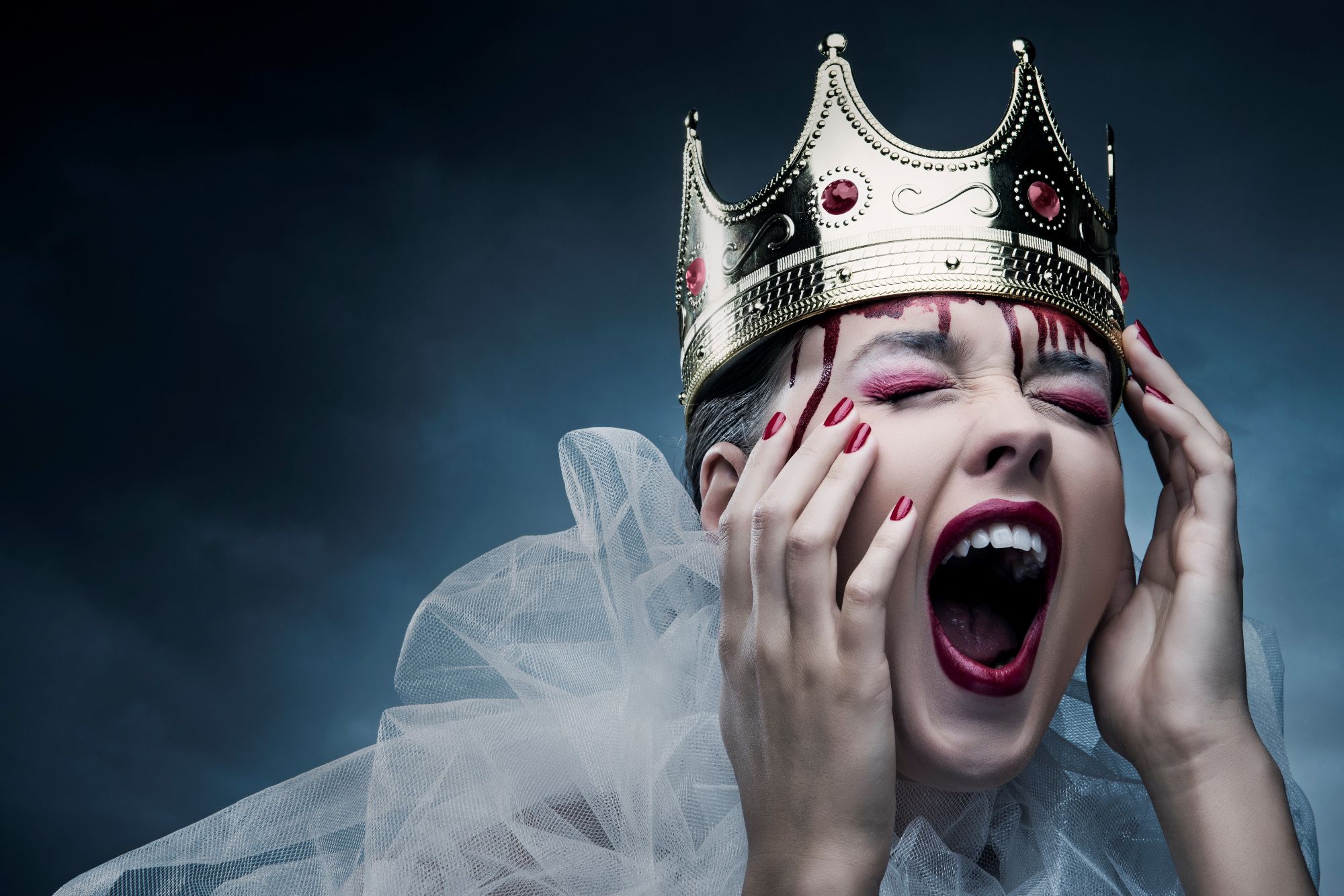 Mid Wales Opera - Verdi's Macbeth
MWO presents its first-ever production of Verdi's Macbeth as the culmination of its Shakespeare Season. Experience a gripping tale of power, manipulation and tragic descent as Macbeth, a valiant general, succumbs to his wife's persuasion, leading to a ruthless quest for the Scottish throne.
Date: Thursday 14 March, 7.30pm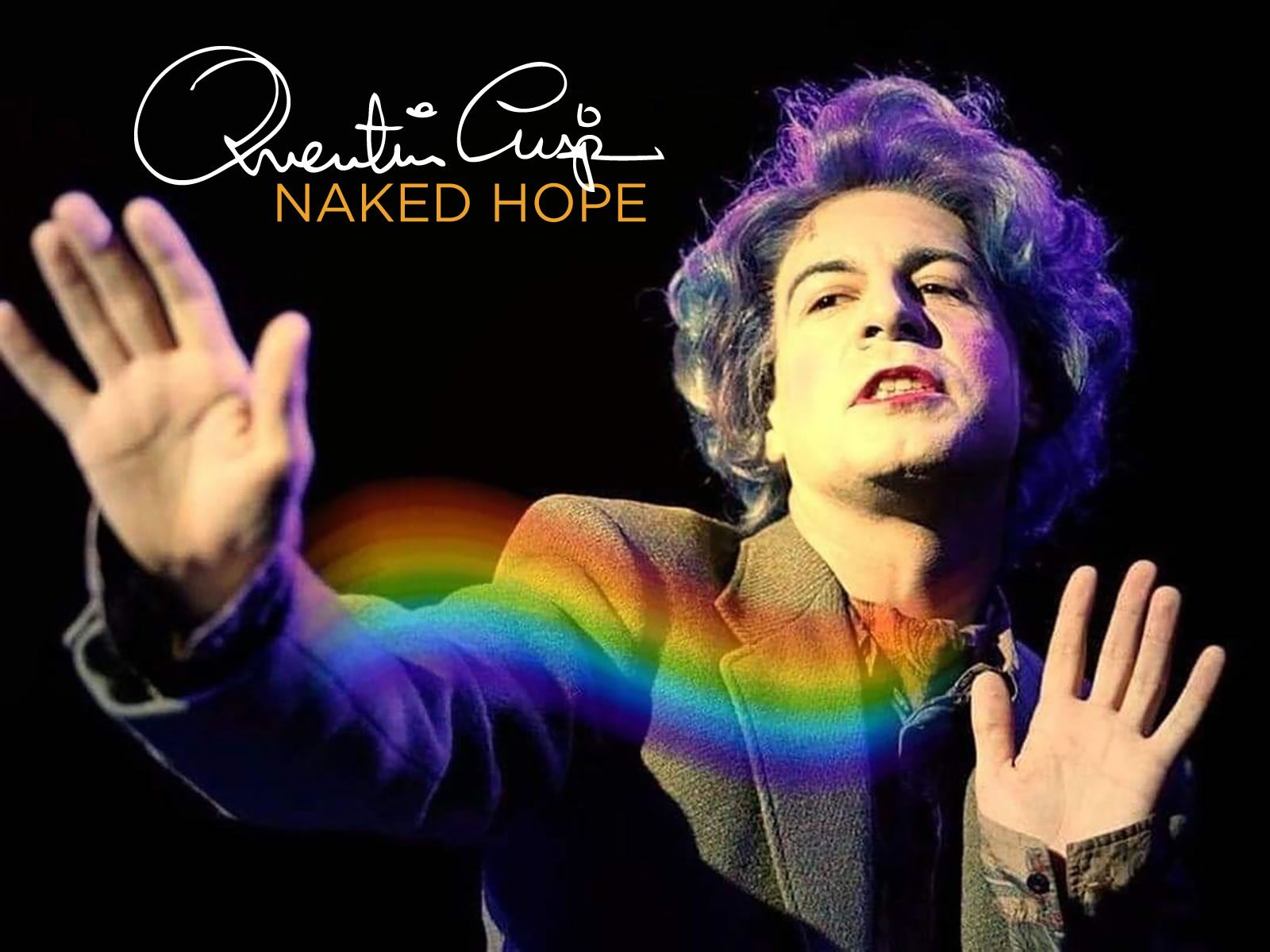 Quentin Crisp: Naked Hope
Mark Farrelly brings his hugely-acclaimed solo play to The Riverfront for an up-close encounter with the original Englishman in New York.
From a conventional upbringing to global notoriety via The Naked Civil Servant, Quentin Crisp was one of the most memorable figures of the twentieth century. Openly gay as early as the 1930s, Quentin spent decades being beaten up on London's streets for refusing to be anything less than himself. His courage, and the philosophy that evolved from those experiences, inspire to the present day.
Naked Hope depicts Quentin at two phases of his extraordinary life: alone in his Chelsea flat in the 1960s, certain that life has passed him by, and thirty years later, performing An Evening with Quentin Crisp in New York. Packed with witty gems on everything from cleaning ("Don't bother – after the first four years the dust won't get any worse") to marriage ("Is there life after marriage? The answer is no"), Naked Hope is a glorious, uplifting celebration of the urgent necessity to be your true self.
Date: Friday 12 April, 8pm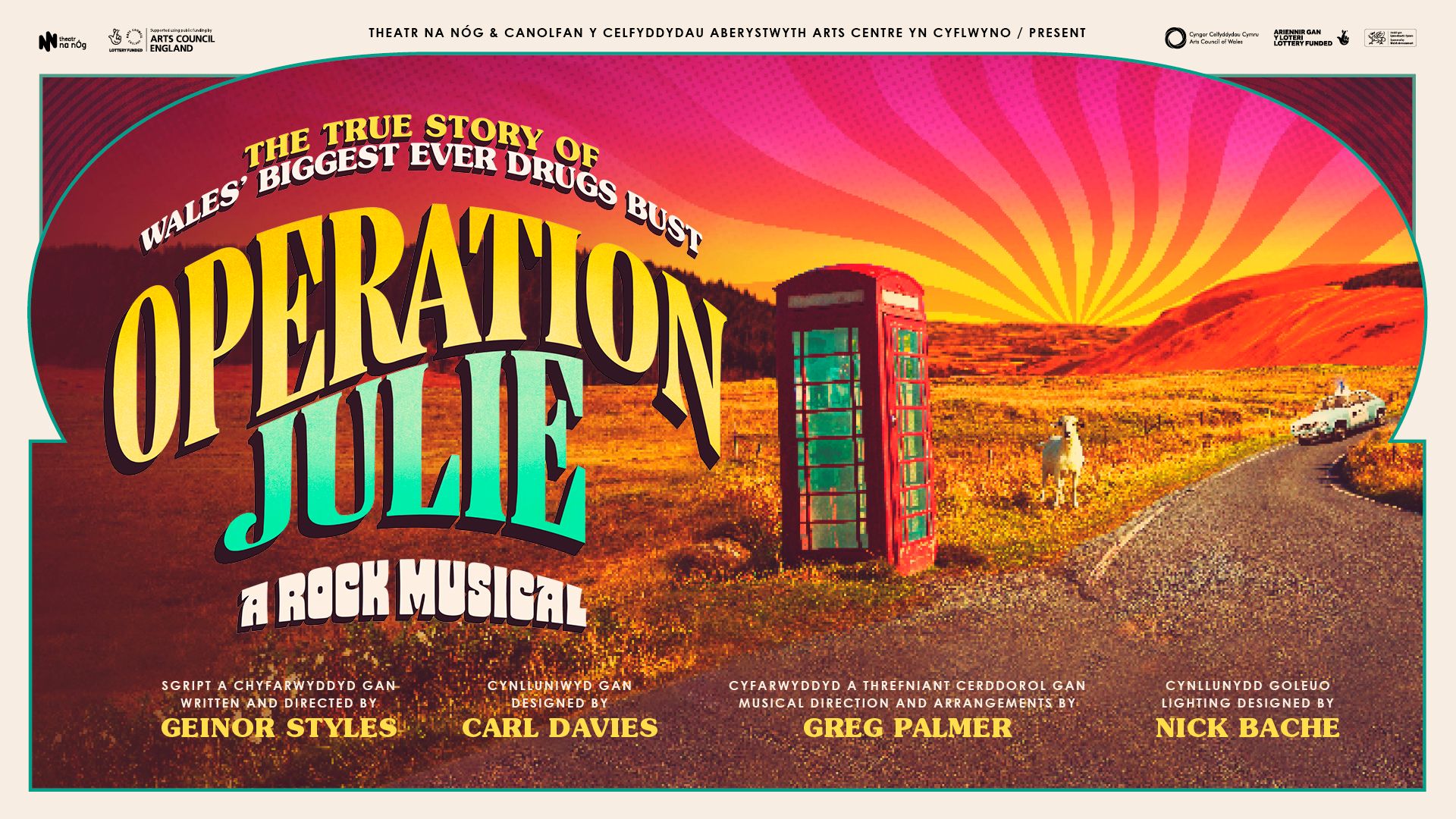 Operation Julie
Theatr na nÓg and Aberystwyth Arts Centre present one of the most jaw-dropping true stories ever to come out of Wales…OPERATION JULIE.
Breaking Bad collides with The Good Life in this anarchic play with music from the 70's prog rock, performed live on stage by 9 talented actor-musicians. It tells the incredible story of the undercover operation that resulted in dozens of arrests and the discovery of LSD worth £100 million, and smashed one of the most extraordinary drug rings the world has ever seen.
Date: Wednesday 17 Dydd Mercher – Saturday 20 Dydd Sadwrn, 7.30pm